The Scoop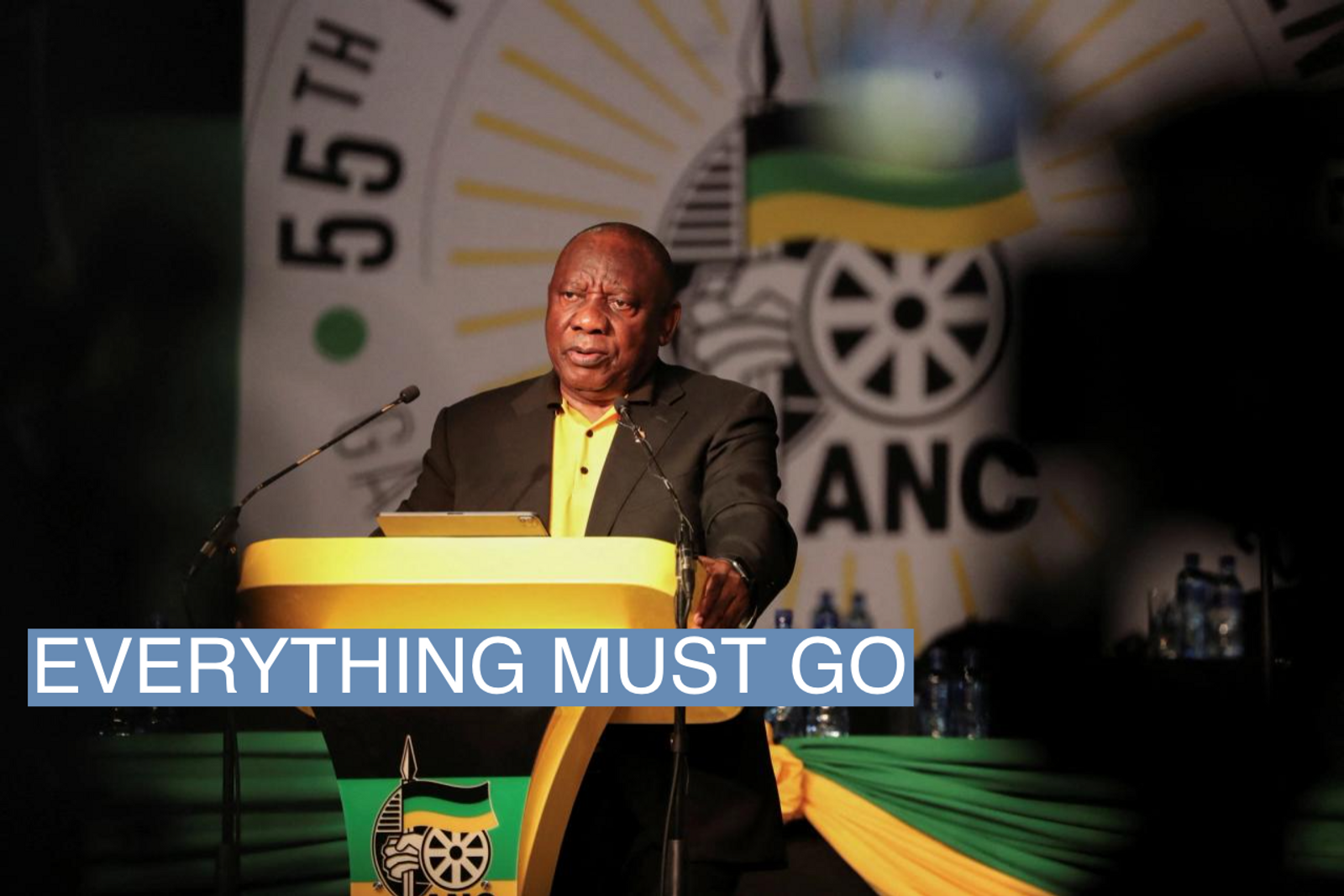 JOHANNESBURG, South Africa — South Africa's ruling party is scrambling for new sources of funding and considering selling off some of its prized real estate assets to deal with a dire financial crunch caused by an exodus of its private donors, says an internal report seen by Semafor.
Under proposals aimed at helping to cover running costs and tackling growing debts, the African National Congress (ANC) is considering selling properties, including the storied London building at 28 Penton Street that was one of its international bases during the apartheid era and an office building in Dar es Salaam, Tanzania. There are 20 South African properties on the list valued at a total of just over $7 million.
Last month South Africa's President Cyril Ramaphosa secured a second term as ANC leader. These budgeting issues are among the many challenges he faces ahead of elections next year that many analysts predict will see the party lose its outright majority for the first time since the end of apartheid.
The 64-page internal financial report, published last month, reveals the party has a "deficit" of 245 million rand ($14 million), having spent 2.1 billion rand in the five-year reporting period up to November 2022. Paying salaries and running election campaigns were the most significant expenditure items, together with advertising and events.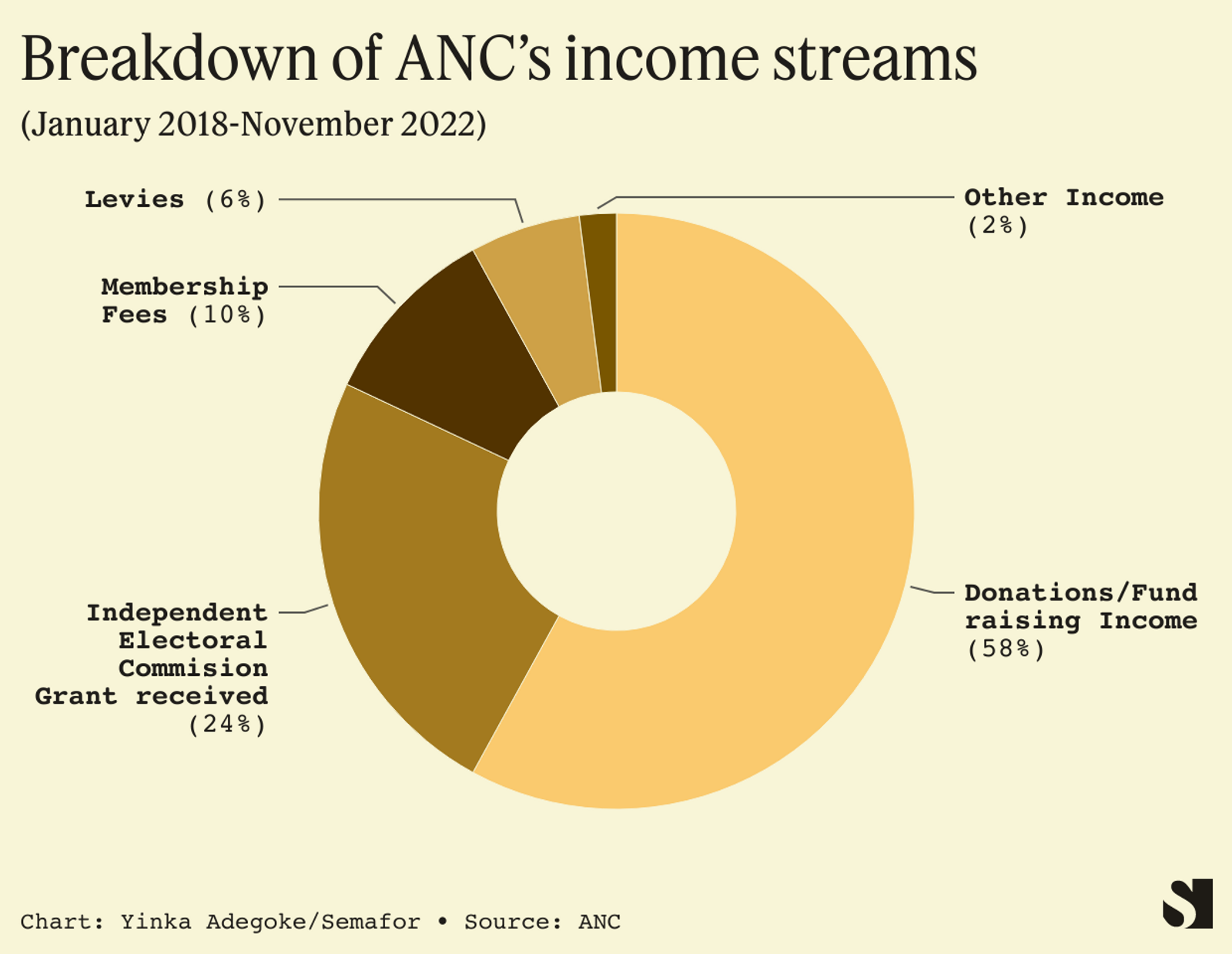 It states that the party has lost donors since it became a legal requirement in 2021 for political parties to declare donations regularly. "Many of our donors who do not want to be disclosed have stopped their funding," it says, pointing to the impact of high-profile corruption controversies during the nine-year Jacob Zuma presidency that ended in 2018.
The ANC did not immediately respond to a request for comment on the findings of its internal report.

Sam's view
The ANC has struggled with managing the state and the economy, so it's no surprise that it finds itself in a difficult position. Salaries for the party's 300 plus staffers at its Johannesburg headquarters are often late — sometimes by up to two months — as it routinely struggles with debt and cash flow. Last year ANC staff members held street protests over unpaid salaries.
Difficulty in raising sufficient funds has resulted in the "inability" to cover expenses, pay salaries, and service debt, states the report.
The situation has become so dire that the ANC is contemplating selling the family silver. The potential sale of the 28 Penton Street house is particularly significant because it played a key role in the history of Africa's oldest liberation party. The building was an international communications hub through which the ANC coordinated underground activity for almost three decades after the apartheid government banned opposition activity in 1961.
The report states that the London property is valued at 10 million rand ($586, 000), and the building in Dar es Salaam is valued at 102 million rand ($6 million).
But selling properties isn't a sustainable solution. Inefficient political operations and related campaigns would gobble up the money.
Many of the financial woes stem from the tarnishing of the ANC's reputation under Zuma and a subsequent report on state capture which the internal document says "has impacted negatively" the ANC's ability to raise funds from the private sector. "Some of our traditional donors have shied away from donating to us as a direct result."
One person close to the discussions, who spoke on condition of anonymity,  said ANC's executive might call on the ANC-led national parliament to amend funding legislation and increase the annual funding cap of 15 million rand ($874 000) per donor.
Currently, donors must disclose all donations above 100,000 rand ($5800) and each individual donor can only donate a maximum of 15 million rand a year. The party might be able to get bigger donations from countries like China if the cap was increased, said the person.

Room for Disagreement
Reducing its property portfolio would help the ANC with liquidity in the short term, according to Susan Booysen, a Johannesburg-based political analyst. "Some of the offices, for example, in Tanzania and London, offer great nostalgic value but can be sold." She said that the ANC was clearly living beyond its means and should instead opt for smaller, cheaper sites if it felt it needed to keep its presence in the countries it once operated from.

Notable
The ANC's London headquarters at 28 Penton Street  was devastated by a bomb attack on the morning of Mar. 15,1982. The explosion was so severe it shattered windows up to 400 yards away, according to reports. One man who was sleeping in the building was injured. During South Africa's Truth and Reconciliation Commission in 1998, eight former apartheid security agents appeared before it to seek pardon for their roles in the attack.