The News
Japanese watchmaker Casio capitalized on a boost in publicity after featuring in Shakira's latest hit song, a breakup track where the singer hints at her ex's alleged infidelities, saying he traded in "a Rolex for a Casio."
Google searches for Casio in Spain grew sevenfold after Bzrp Music Sessions, Vol. 53, was released last week. "We love to be splashed by this," wrote Casio Watches Spain, referring to the lyrics, in a caption to an Instagram post that has received more than 350,000 likes.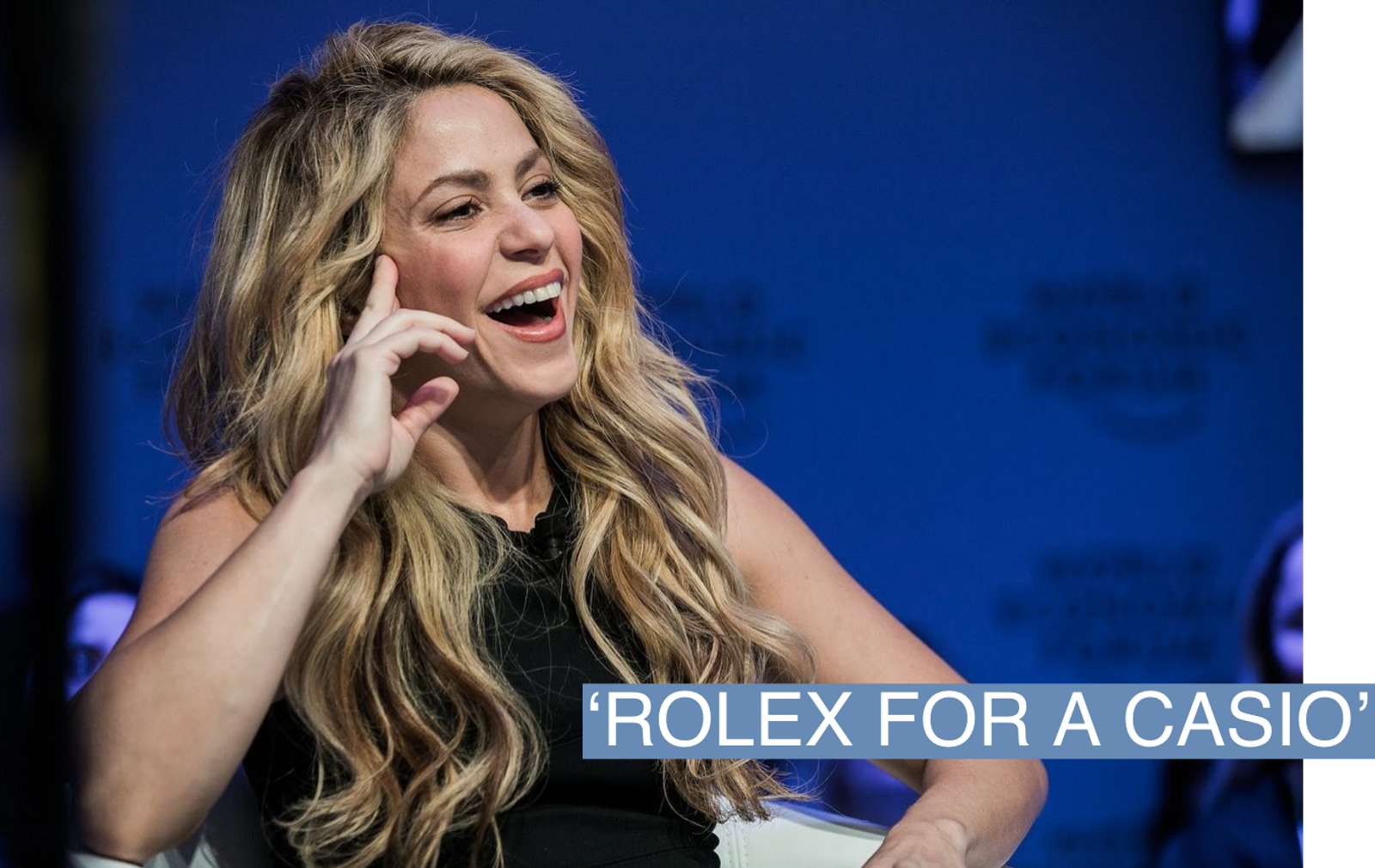 Know More
Bzrp Music Sessions, Vol. 53 is a diss track against Shakira's ex, former FC Barcelona star Gerard Pique.
The video, which has now racked up more than 150 million views on YouTube, became the third fastest to reach 100 million views on the platform.
Both Rolex and Casio saw increased visibility for their brands as a result of the song, reported Women's Wear Daily, "with Casio coming in ahead of the luxury brand."
Shakira, 45, and Pique, 35, — who met on the set of one of her music videos — split in Jun. 2022 after more than 12 years together. This wasn't Shakira's first song about their breakup. In Oct. 2022, the Colombian singer released Montononía in which she said: "It wasn't your fault, it wasn't my fault, it was monotony's fault."