The Number
A statue of the Twitter logo was sold for $100,000 in an auction of office supplies from the company's headquarters.
And an electrical display of the logo went for $40,000.
The items were sold in an online auction of Twitter's "surplus corporate office assets" from its San Francisco office that closed Wednesday.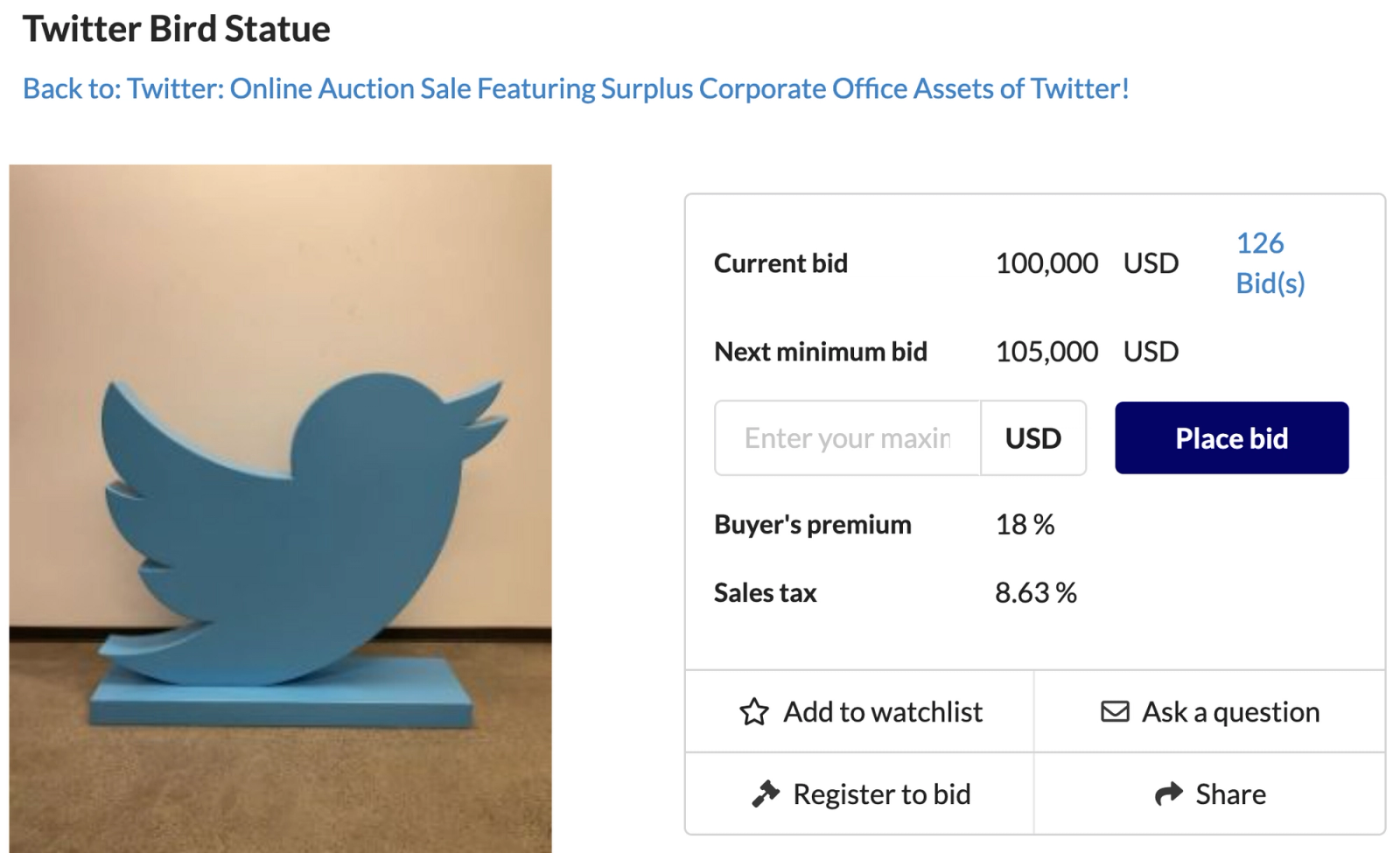 Know More
Over 100 people placed bids on the 3.5-foot bird statue and the electrical display.
Other than a planter sculpture of the "@" sign, the rest of the items sold in the auction were decidedly less interesting than the logo fixtures.
The overwhelming majority of the 631 lots were of mundane office supplies, including dry erase boards, office tables, and chairs.
Bids for some of the company's old kitchen equipment, including an espresso machine and pizza ovens, were over $10,000. Folks also bid on an entire soundproof conference room booth that can fit over four people.

Step Back
Twitter's need for office supplies declined after the company laid off about half its workforce in November, shortly after Elon Musk took over as owner and CEO.
Twitter has faced financial challenges since Musk's takeover, according to The New York Times; the company reportedly didn't pay rent for its San Francisco headquarters for weeks, and has considered selling usernames to generate new revenue.