The News
Economic growth in sub-Saharan Africa is expected to come in around 3.6% this year, which is essentially flat from 2022, according to the World Bank's latest projections.
The sub-region's growth will be hampered by policies intended to curb inflation and manage ballooning debts, such as interest rate hikes and subsidy cuts. A "sharp slowdown" with key trading partners, particularly China, is also expected to curtail growth.
Oil and gas production will propel Senegal and Niger to being the fastest growing countries in the region this year while DR Congo is expected to be boosted by an expansion in mining production, even as commodity prices decline.

KNOW MORE
Africa's economic outlook is also being weighed down by the continent's biggest economies which are both underperforming the continent's average growth forecasts.
Nigeria is expected to grow by just 2.9%, barely outpacing population growth, while South Africa will weaken to an anemic 1.4%, hurt by political uncertainty, high unemployment and worsening power cuts.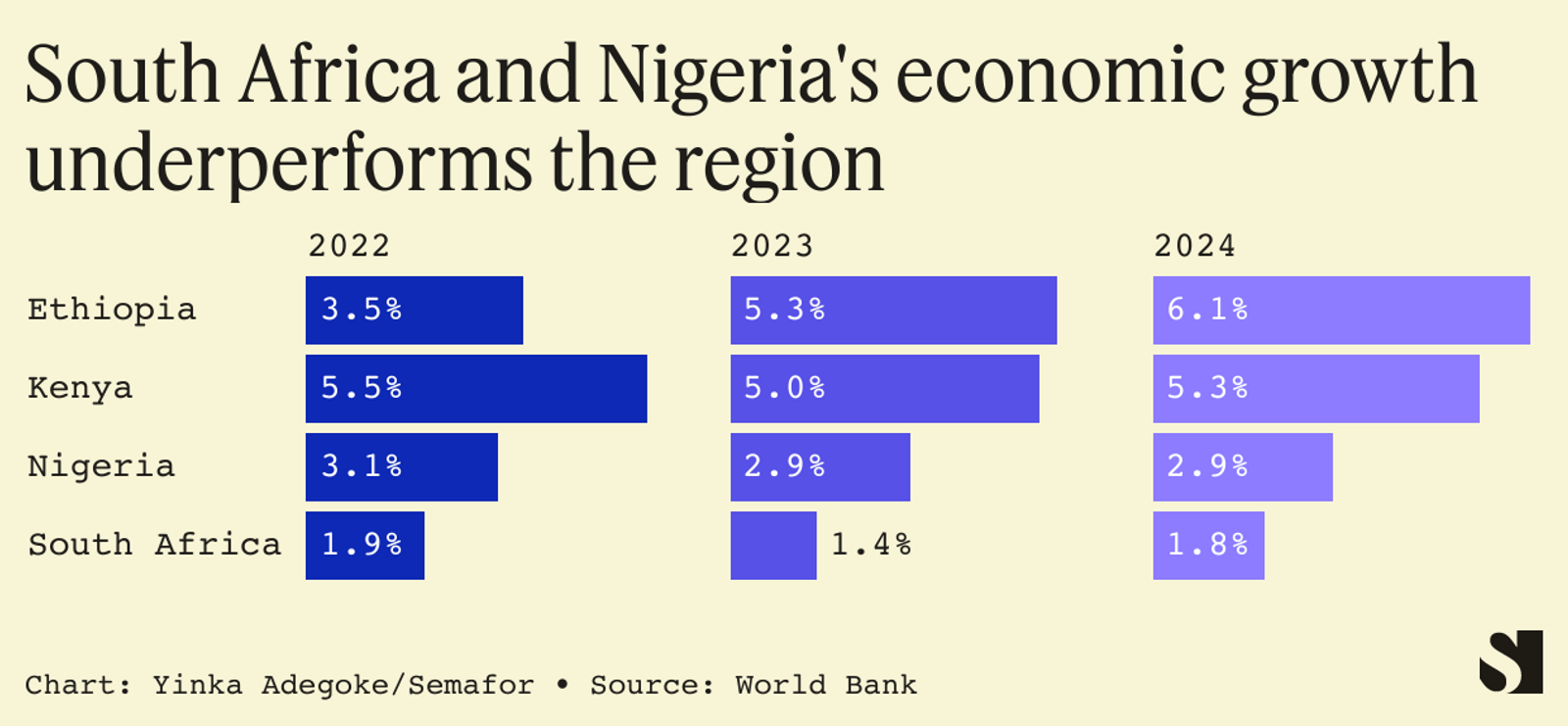 Notable
South Africa's economy has a 45% chance of tipping into a full-blown recession, say economists polled by Bloomberg. The ongoing energy crisis in Africa's most industrialized economy and the global economic slowdown are among the factors cited.