The News
South Korea's music industry extended its domination of the global fashion industry last year, as its stars raked in lucrative brand deals and recorded billions of social media interactions.
The top four fashion influencers of 2022 were all members of the mega-popular girl group Blackpink, according to a new report. They beat out Kim Kardashian, Kylie Jenner, Zendaya, and Bella Hadid in the rankings.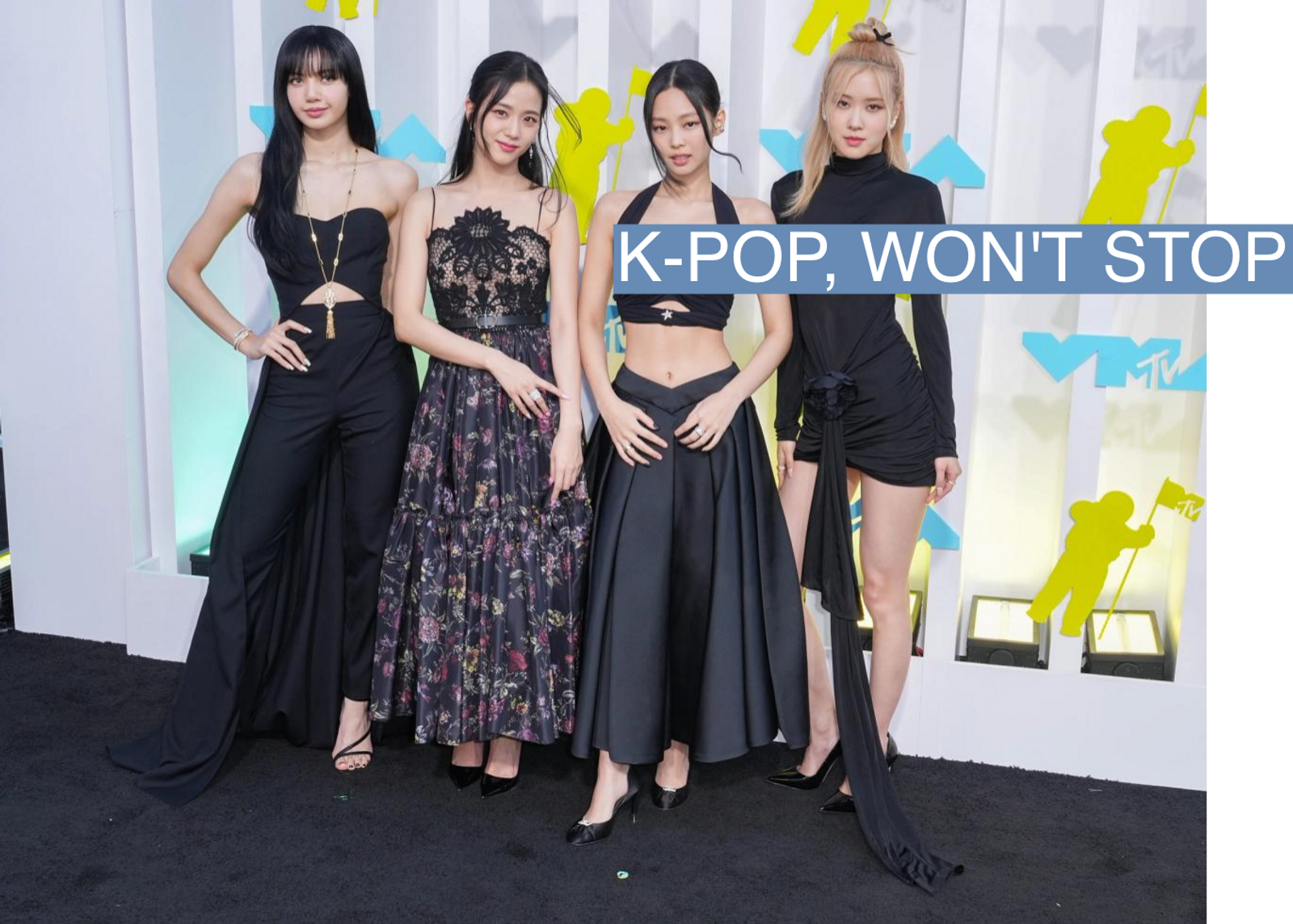 Know More
"K-Pop idols took over fashion in 2022," the report from influencer marketing platform Lefty states.
It ranked Blackpink member Jisoo as last year's No. 1 fashion influencer, followed by fellow bandmates Rosé, Jennie, and Lisa.
Lefty, which was acquired by the influential fashion press agency Karla Otto in 2021, uses social media reach and engagement to calculate its rankings.
Jisoo, the brand ambassador of Dior, has over 66 million Instagram followers — much fewer than Kardashian and Jenner — but has more engaged fans, creating over 2 billion social media interactions, the report found.
She generated an "earned media value" of $198 million for Dior, which is a marketing term that estimates the amount a brand would have to spend on advertising to create the same amount of exposure.
Cha Eun-woo, a member of the K-pop boy band Astro, came in at No. 9 on the list of Lefty's top influencers, the only man on the list.

The Ranking
Here are the top 10 fashion influencers of 2022, as ranked by Lefty:
Jisoo of Blackpink
Rosé of Blackpink
Jennie of Blackpink
Lisa of Blackpink
Kim Kardashian
Zendaya
Bella Hadid
Kylie Jenner
Cha Eun-woo of Astro
Billie Eilish

Step Back
K-pop has exploded in global popularity over the last several years, and the fashion influencer economy is the latest sphere to take advantage of its power.
K-pop "has become an economy in its own right, helping transform the region's image of one once devastated by war to that of cultural modernity and thought leader in the digital sphere," a report from Lefty released last year stated.
According to The Korea Foundation, the foreign market for Korean music and culture doubled between 2015 and 2019.

The View From Thailand
Lefty's report predicted that actors and actresses from Thailand could be part of the next wave of global fashion influencers.
Nine Thai influencers attended fashion shows in Milan and Paris over the last fashion season, and have signed with brands like Prada, Miu Miu, and Boss, the report stated. Those companies "have started investing in these talents early – banking on the future of a new cultural wave backed by Thailand's government."