The News
The United Arab Emirates Thursday said the CEO of state-owned Abu Dhabi National Oil Company will lead the U.N.'s COP28 climate conference, sparking concerns among climate activists.
The government's appointment of Sultan Al Jaber ahead of the summit the UAE is due to host later this year prompted a backlash from environmentalists worried that fossil fuel interests are taking over climate negotiations.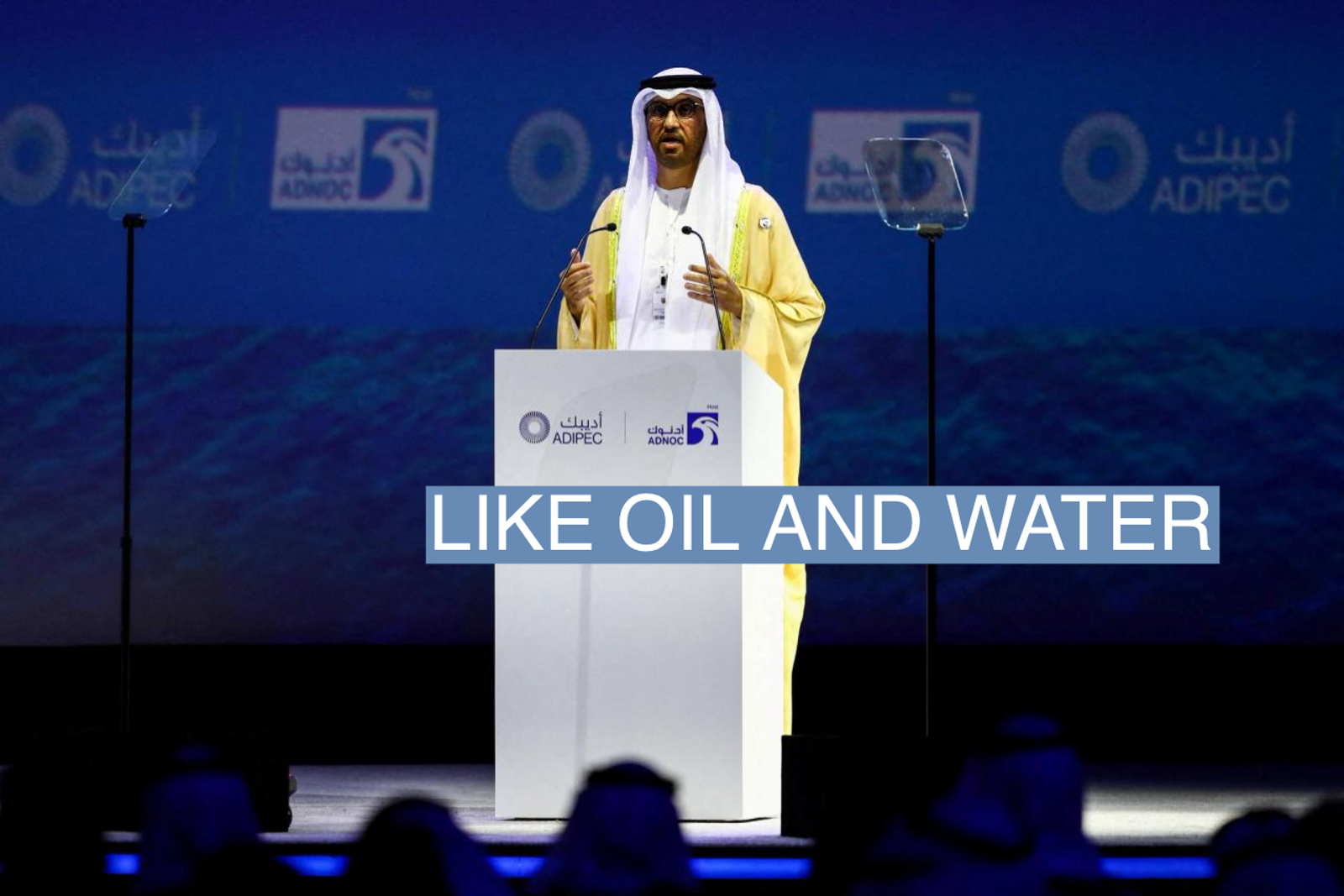 Know More
In a statement Al Jaber said the country "will bring a pragmatic, realistic and solutions-oriented approach that delivers transformative progress for climate and for low carbon economic growth."
The oil giant chief is also the UAE's Minister of Industry and Advanced Technology, and the Special Envoy for Climate Change. He helped develop the low-carbon growth strategy at ADNOC, one of the world's largest oil companies, according to a government press release.
The government said Al Jaber has participated in 10 COP conferences and that throughout his career, "he has pioneered a practical and responsible approach to accelerating the energy transition that embraces climate action, energy accessibility, energy security and economic growth."
COP28 will feature the first global stocktake after 196 countries vowed to lower emissions through the Paris Agreement in 2015.

The Reaction
Harjeet Singh, head of global political strategy for Climate Action Network International, called the appointment "outrageously regressive and deeply problematic to say the least!"
"Fossil fuels are the root cause of the #ClimateCrisis. His position as CEO of the Abu Dhabi National Oil Company raises grave conflict of interest issues," Singh tweeted.
The European Green Party said the news "seems like a bad joke. But it just happened." It called for the UN to step in "before the petrochemical industry ramps up their takeover of their climate conferences."
The announcement received a more positive response from some international government officials who noted his work as the founding CEO of Masdar, a government-owned renewable energy company.
Etienne Berchtold, the Austrian ambassador to the UAE, said Al Jaber is "a very experienced expert on energy. COP28 is in good hands with Dr Sultan as its president-designate."
Indian External Affairs Minister Dr. S. Jaishankar congratulated Al Jaber, saying his "comprehensive experience of energy & climate change bodes well for a successful COP28."
And World Economic Forum President Børge Brende said he was "delighted" to hear of the appointment, heralding public-private cooperation as a solution to slashing emissions by 2030.