The Numbers
Democrats and Republicans were neck-to-neck in 2022 in terms of how many Americans they had won over, a new Gallup poll has found.
44% of Americans identified as or leaned Democrat, and 45% identified as Republican or leaned Republican.
Democrats' popularity has dwindled by 4% since 2020.
It is the first time since 1991 that Republicans enjoyed a slight edge in popularity over Democrats.
The last time Americans were evenly split in political leanings was in 2011, during a dip in former President Barack Obama's popularity and the rise of the Tea Party movement.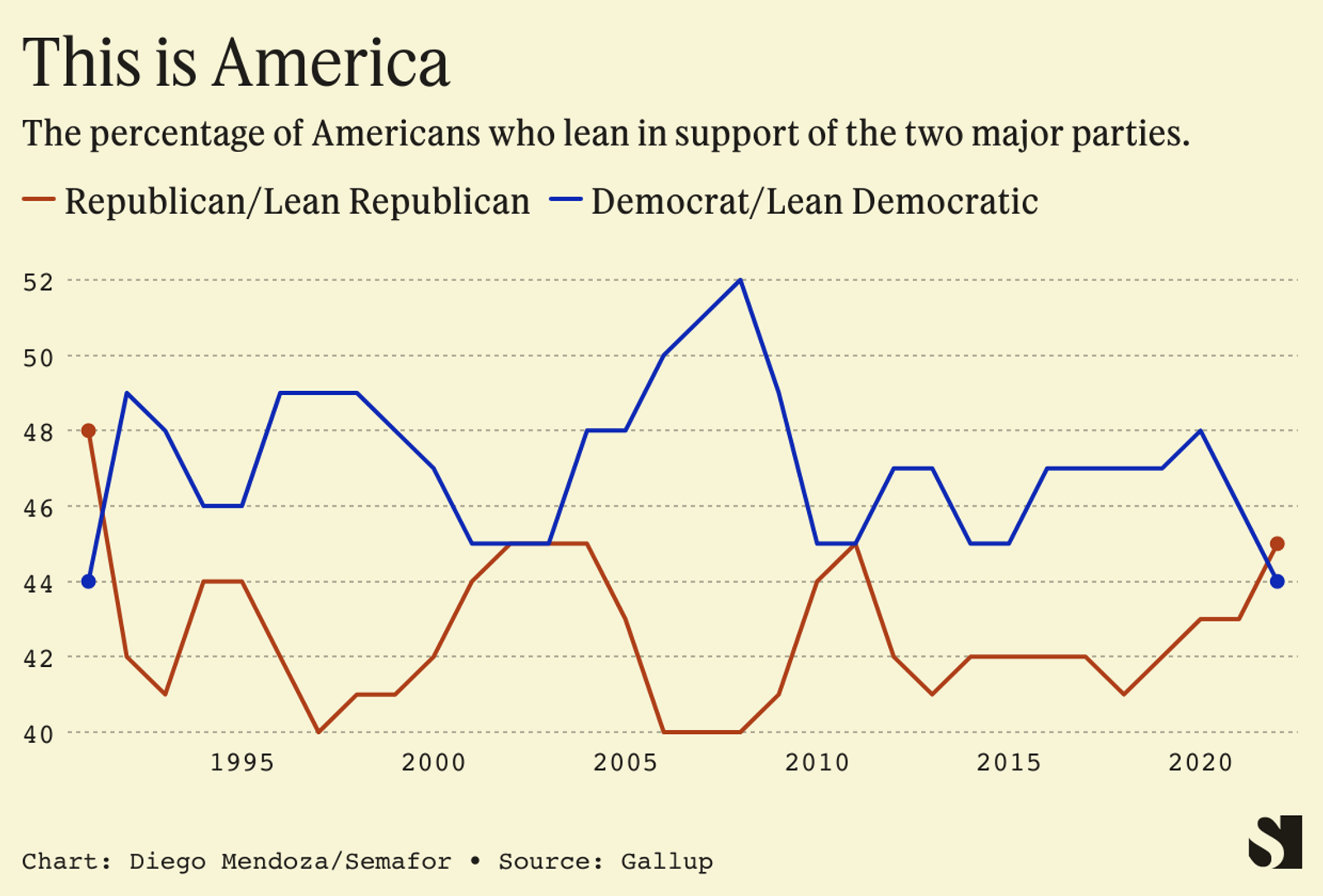 Know More
According to Gallup, the poll figures are also reflective of the current makeup of the U.S. Congress, with more voters casting ballots for Republicans than Democrats this latest election by a margin of three points.
The dip in Democrats' popularity is likely Americans' dissatisfaction in the state of the nation during a period where the party controlled the presidency as well as both chambers of Congress, Gallup said.
The poll in question, however, only asked respondents of their general leaning, and Gallup data still shows that the largest percentage of Americans identify as independents.