The News
Over 1 million tonnes of rare earth metals have been detected in a mine in northern Sweden, the country's government-owned mining company LKAB announced Thursday, making it the largest known deposit of the precious minerals in Europe.
Though it will take years before the materials are mined, an LKAB official told Semafor the discovery could eventually help Europe reduce its dependency on China as it works to produce more climate-friendly technology.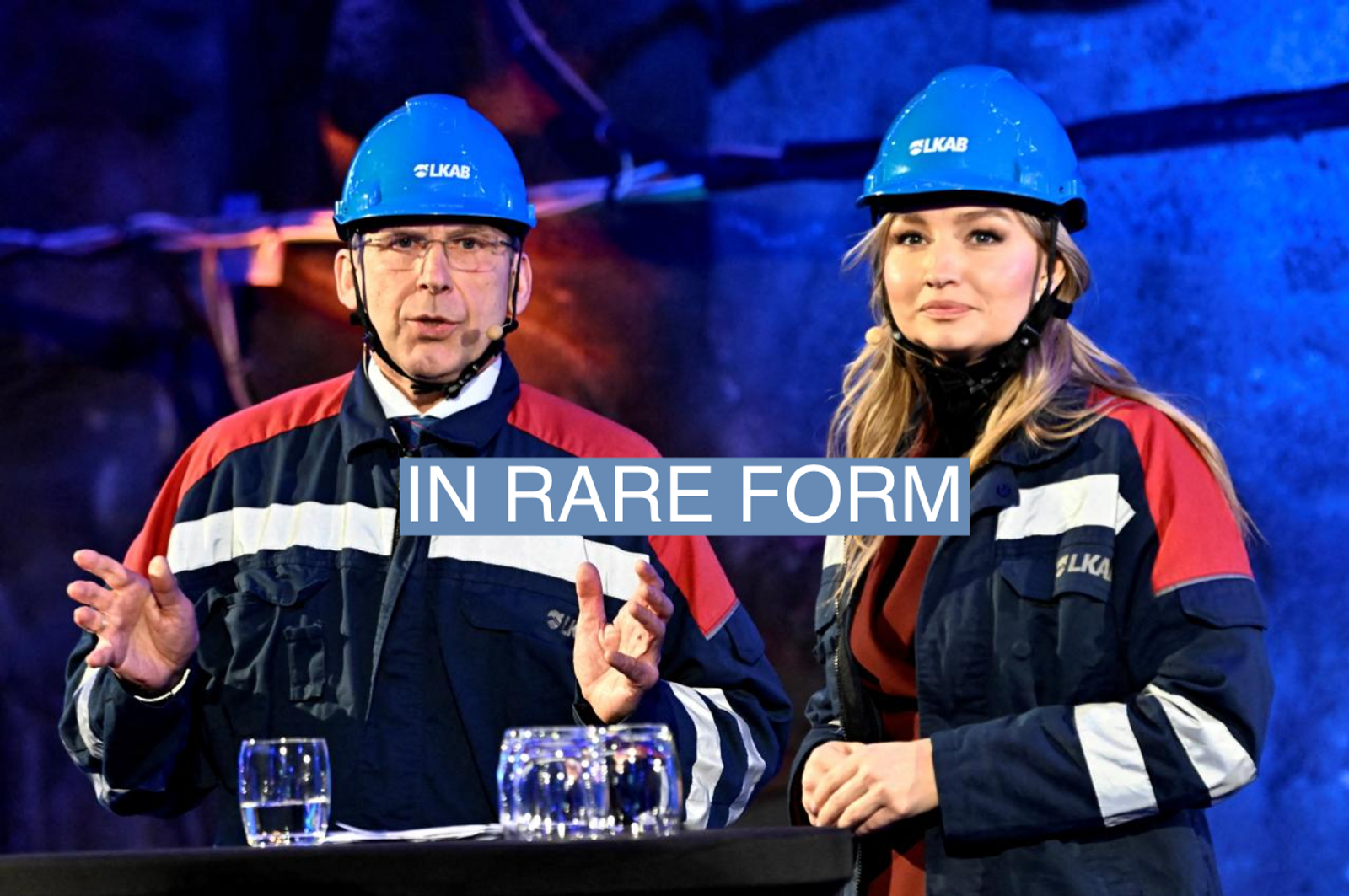 Know More
Rare earth minerals are a group of 17 metals often used in modern technology like wind turbines, electric cars, and phones, said David Högnelid, a chief strategy officer for LKAB, adding that the metals "make our modern life convenient" while supporting the transition to green technology.
They can be turned into "permanent magnets," which are strong magnets used in motors and generator production.
Despite their name, the metals are found throughout the world, but they are hard to mine and produce and often found in low concentrations, Högnelid said.
According to a European Commission study, the demand for the precious metals is expected to increase more than fivefold by 2030.
"We face a supply problem. Without mines, there can be no electric vehicles," Jan Moström, the president and CEO LKAB, said in a statement.

Step Back
No rare earth elements are currently mined in Europe. Meanwhile, China is dominating the industry, and Europe has to depend on their supply, Högnelid said.
"Our deposit won't suffice for Europe's need," he said, but it could help make a dent in Europe's reliance on China.
Ebba Busch, Sweden's minister for energy, business and industry, said that "electrification, the EU's self-sufficiency and independence from Russia and China will begin in the mine."

Now What?
Due to the lengthy permitting and exploration process, it could take 10 to 15 years before the minerals are mined and processed for market use.
LKAB plans to begin the permitting process this year.