The News
The White Lotus won big at Tuesday night's Golden Globes, including Best Supporting Actress for Jennifer Coolidge, whose character on the show has generated several iconic lines and memes, including, SPOILER ALERT: "These gays, they're trying to murder me."
But on a Russian streaming service, local actors doing the voiceovers replaced mentions of the word "gay" with "men" in the HBO's shows finale, thanks to the country's new anti-LGBTQ censorship law, local media reported.
And one male character's buttocks were reportedly covered by a sheet that was edited into the scene.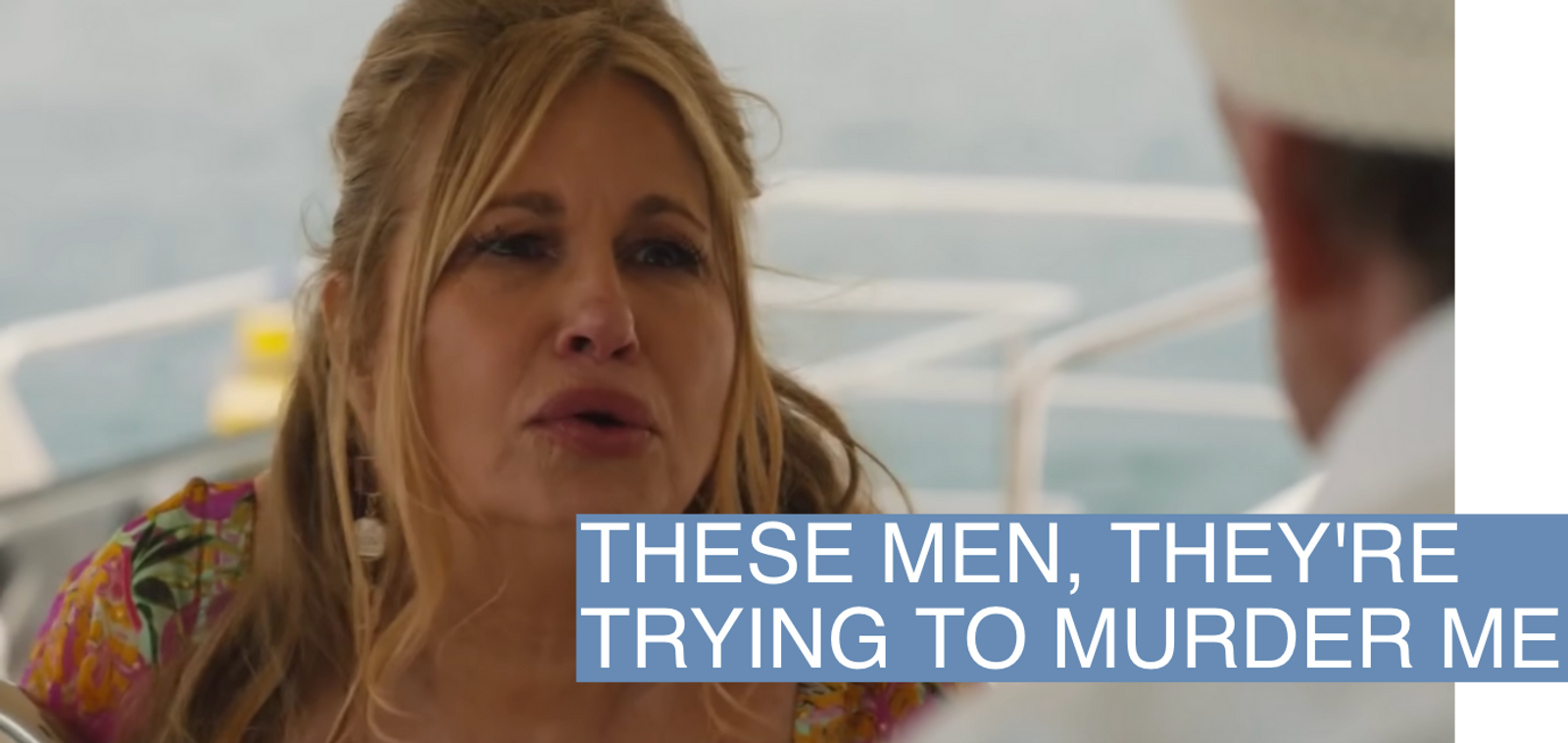 Know More
It's unclear if Coolidge's mention of the word "gay" in that specific line was changed to "men," but according to Meduza and RBC Style, the boat driver's response to her — "we're all gay here" — was changed to "we're all men here."
The streaming service Amediateka also removed a scene in which two of the characters, Valentina and Mia, talk about sex, and changed a line during an important scene between Coolidge's character Tanya and her assistant that alluded to a same-sex relationship between two male characters.

Step Back
The new Russian law went into effect last month banning what the government calls "LGBT propaganda," including material promoting "non-traditional sexual relations and/or preferences," according to CNN.
The laws applies to the Internet, the media, the book market, audiovisual services, movies, and advertising, with fines going up to $80,000.
Russian censors forced Amediateka to reportedly remove a total of two hours of scenes featuring LGBTQ content and drug use from Euphoria, the HBO series about rebellious teenagers, which earned lead actress Zendaya a Golden Globe on Tuesday.
And dialogue referencing LGBTQ issues was recently altered in episodes of Sex and the City, according to Meduza.