The News
A spate of fake emails impersonating Hong Kong's pro-democracy media mogul Jimmy Lai — the most high-profile figure to be charged under the harsh national security law — were sent to several prominent political activists and human rights groups in the U.K., urging them to stop publicly commenting about his trial later this year.
While it is unclear who is behind the email scam, Lai's colleague Mark Simon told Semafor that it appears to be an attempt by pro-Beijing and pro-Hong Kong government sympathizers working to stop international actors from supporting Lai — described as a "thorn on Beijing's side" —  ahead of his Hong Kong trial on charges of colluding with foreign forces.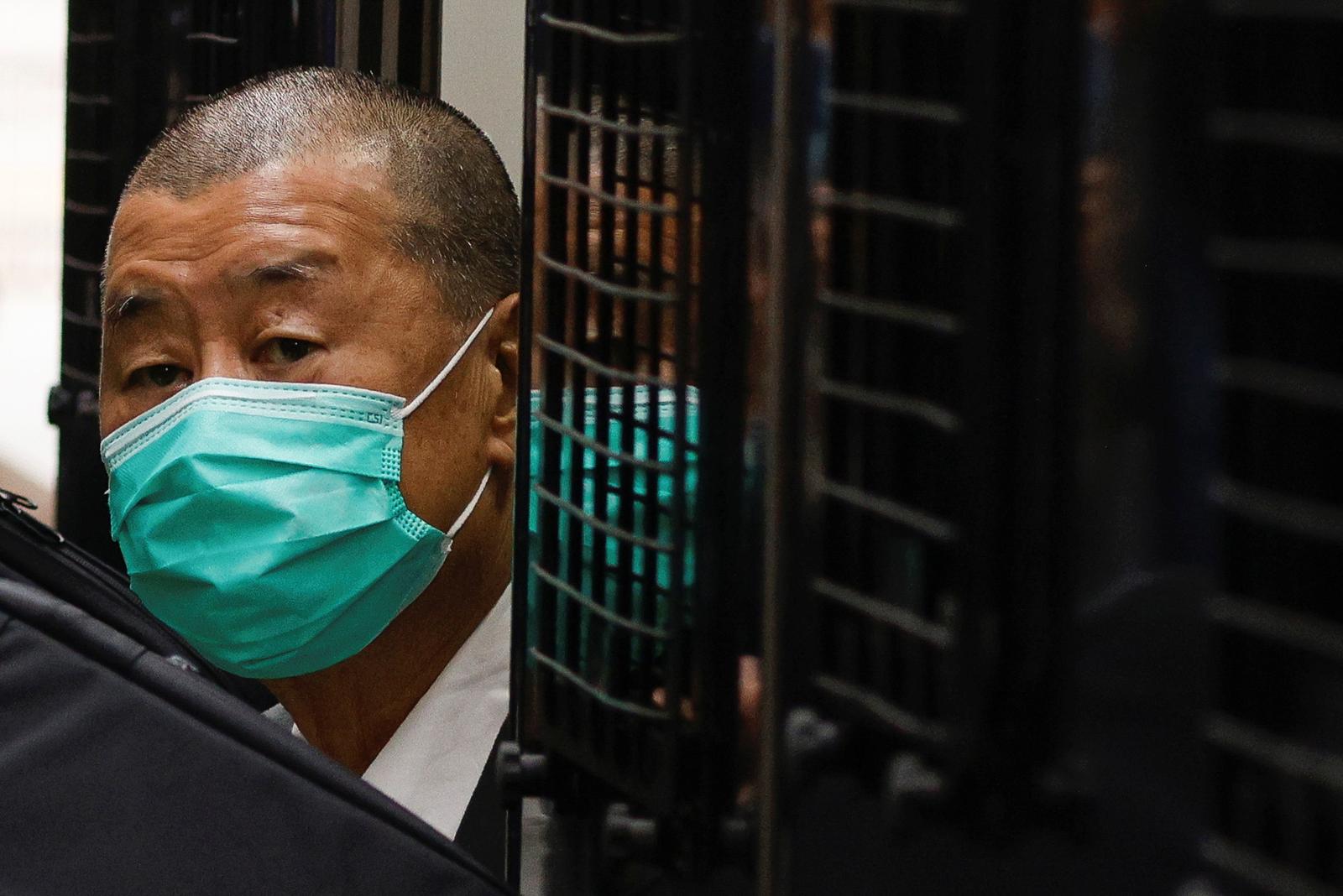 Know More
Simon, a former senior executive at Hong Kong's Next Digital media group, said that he had verified at least 15 instances of the email scam. Caoilfhionn Gallagher KC, the head of Lai's international legal team, tweeted that she received one such fake email while she was with Lai's son, adding, "These trolls try to quell criticism with lying & fakery." David Alton, a member of the U.K. House of Lords, also appeared to receive the email.
Simon said that other recipients included Baroness Helena Kennedy — a Labour member of the House of Lords who recently criticized Hong Kong's courts and government over Lai's case — as well as Sir Ian Duncan Smith, the former Leader of the Conservative Party and Leader of the Opposition from 2001 to 2003.
The fake emails said that Lai had never hired Gallagher as his legal representative, and that any false statement from "doughty street barristers" could potentially jeopardize the outcome of his trial.
"By asking politicians to make statements about me could misalign my trial in the High court of the Special administration region of the People's Republic of China," some of the emails read. "Please refrain from making statements about me or my case."
The emails were signed "on behalf of Jimmy Lai," but the user handles were of names other than that of Lai's. A phone number included in the emails appeared to be an old office number of Apple Daily, Lai's prominent pro-democracy Hong Kong newspaper that was shut down in 2021 under the Beijing-imposed national security law.
Simon told Semafor that several pro-democracy groups, including the Committee for Freedom in Hong Kong and Hong Kong Watch, had informed him of the messages.

Quoteworthy
"The number one foreign policy of the Chinese Communist Party is: 'Shut up,'" Simon said. "They don't like criticism, and they've had enough of 25 years of dealing with [Lai]."

Step Back
Lai, 72, is the founder of Next Digital media group, the parent company of the Apple Daily newspaper that became internationally renowned for its pro-democracy coverage during the 2019 Hong Kong uprisings.
He was the first prominent figure to be arrested and charged under Hong Kong's expansive national security law -- Beijing-mandated legislation that effectively scrapped freedom of speech and press rights in 2020.
Lai  is currently serving five years in prison for a separate fraud conviction his supporters say was politically motivated, and he faces up to life in prison if convicted on the national security charges.

Now What?
Gallagher and her legal team have requested a meeting with British Prime Minister Rishi Sunak to discuss potential ways for Lai — who holds British nationality — to be released to the U.K.