The News
South Africa's President Cyril Ramaphosa said he would applaud anyone who takes on the "difficult job" of running state-owned power utility Eskom after it emerged that its outgoing chief executive allegedly survived an attempt to poison him with cyanide-laced coffee.
Eskom said on Sunday that police were investigating whether an attempt was made to poison André de Ruyter at the company's offices in Sunninghill, north of Johannesburg. The alleged incident occurred in mid-December, a police spokesman said. De Ruyter resigned on Dec. 14.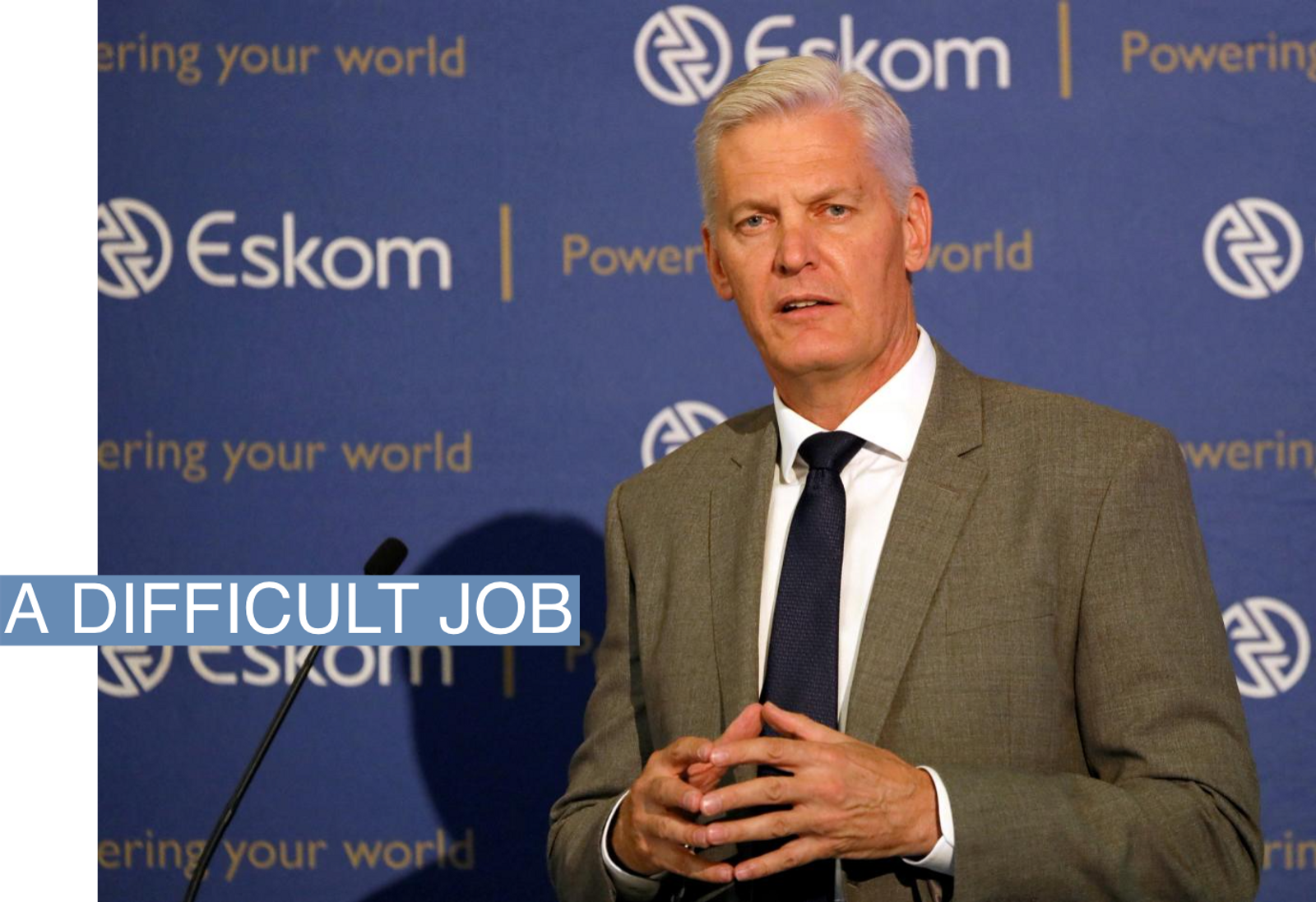 Eskom's head of security, in a statement, said the incident took place but added that the power utility could not comment further because it was the subject of police investigation.

KNOW MORE
De Ruyter led a drive to crack down on criminal syndicates that profited from procurement scams. Eskom employees and contractors have been arrested in recent months on accusations that they plotted to steal from, defraud and disrupt the power utility's operations.
"It's a difficult job," Ramaphosa said during a press briefing on Monday during which he discussed the challenge of running the troubled power utility. "I applaud anyone who takes that job."
South Africa endured its worst year of rolling blackouts in 2022, with more than 200 days of power cuts. In December, Ramaphosa deployed soldiers to safeguard four vulnerable power stations following increased threats including sabotage on power stations.
Major-General Bantu Holomisa, president of the United Democratic Movement party, told Semafor it was important for the alleged poisoning of De Ruyter to be probed swiftly to show it was being taken seriously.
"What I would like to see is the investigative arm of the government move with speed because it sends the wrong signal," he said. "Who would want to be the CEO of a state-owned enterprise if they are going to be targeted for correcting the wrongdoing?"

STEP BACK
For much of the last decade South Africa's electricity situation has worsened over time as the dysfunction within Eskom has led to deteriorating power output.
According to power data trackers, including the EskomSePush app, rolling blackouts in Africa's most advanced economy far exceeded any other year on recent record. More than 3,600 hours of scheduled outages, the equivalent of over 150 days, were recorded in 2022.