The News
African startup funding broke new records in 2022 — reaching $4.8 billion, according to data from startup tracker, Africa: The Big Deal. Startups raised $4.6 billion in 2021 itself a record year.
The biggest tech hubs kept their strong leads with Nigeria and Kenya each topping a billion dollars in funding. Nigeria's fintech unicorn Flutterwave and Kenya's B2B retail platform Wasoko each raised over $100 million for the top spots on the leaderboard.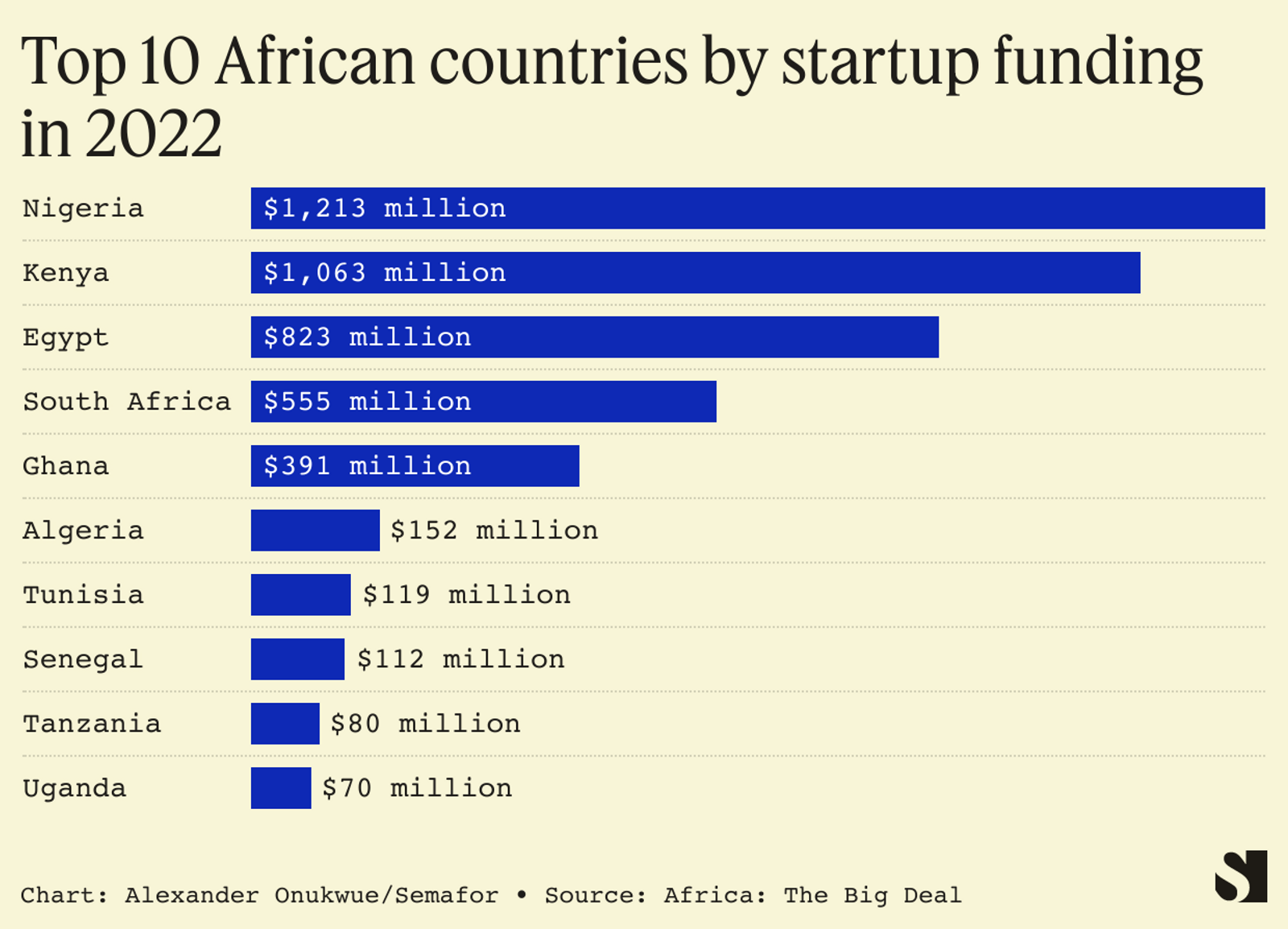 Egypt remained the destination for venture capital in North Africa, as a $50 million round led by PayPal Ventures in fintech startup Paymob showed. But Algeria and Tunisia also feature in the top 10, the former boosted by a $150 million round by Yassir, one of a few African startups aiming to build a WeChat-like super app.

KNOW MORE
Startups in French-speaking sub-Saharan Africa continued to lag their counterparts in the larger Anglophone markets but did attract more interest. Senegal is the region's leading tech hub, with the $112 million raised by its startups being twice more than the next best countries DR Congo and Côte d'Ivôire.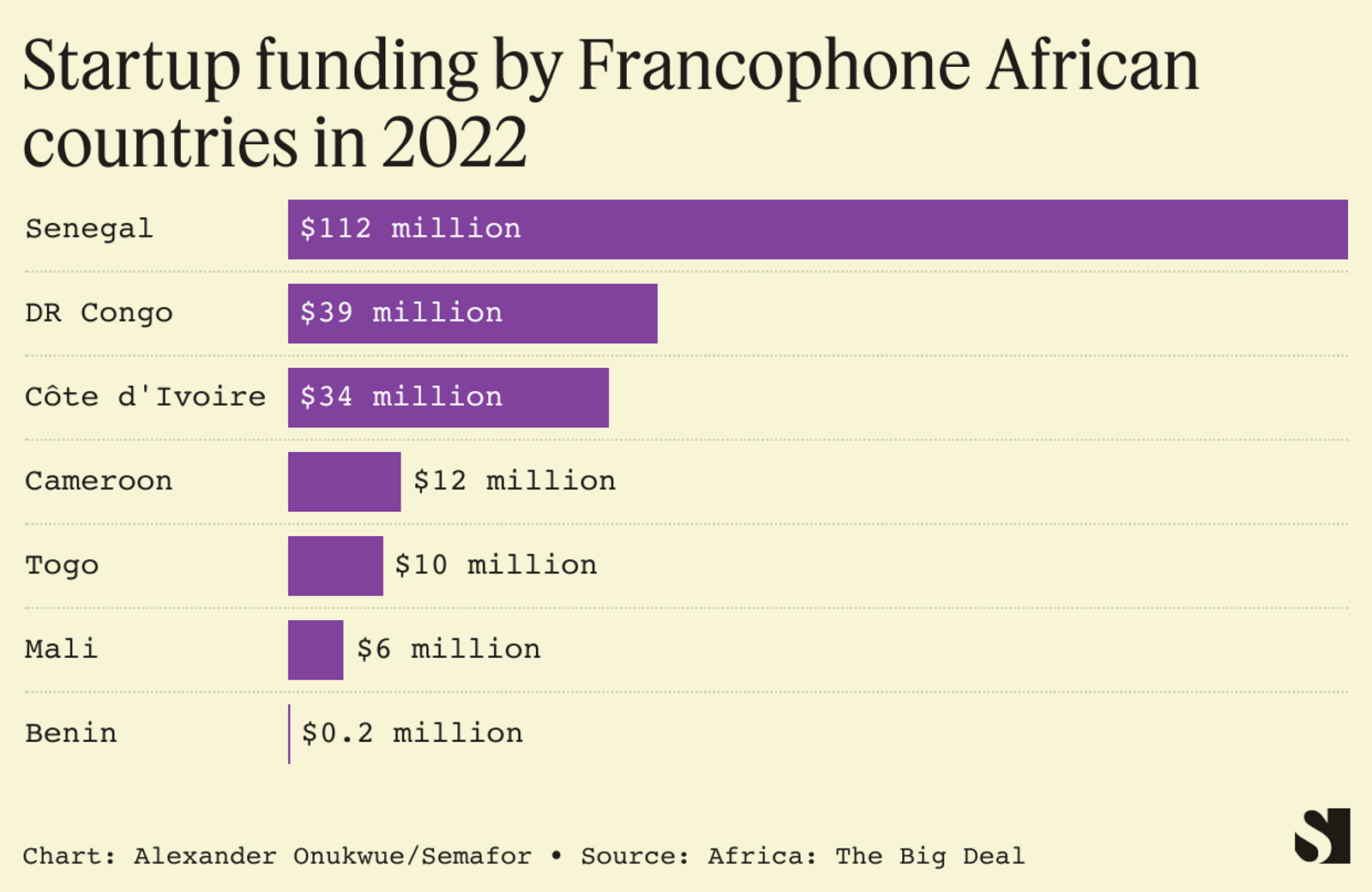 Dakar-based Mobile money provider Wave became the first Francophone African startup to be valued at over a billion dollars in 2021 on the back of a $200 million raise but cut its staff by 15% in a challenging 2022.
There were notable milestones outside the top 10, like in Sudan where  payments platform Bloom became the country's first startup to participate in the Y Combinator accelerator program, subsequently raising $6.5 million seed money in a round co-led by payments giant Visa.

NOTABLE
Watch the Africa Startup Machine panel discussion at last month's Semafor Africa Summit featuring Iyinoluwa 'E' Aboyeji of early stage investor, Future Africa, Juliet Anammah, Chief Sustainability Officer & Chairperson of online retailer Jumia Nigeria; and Steven Grin, Managing Partner at venture fund Lateral Capital.