The News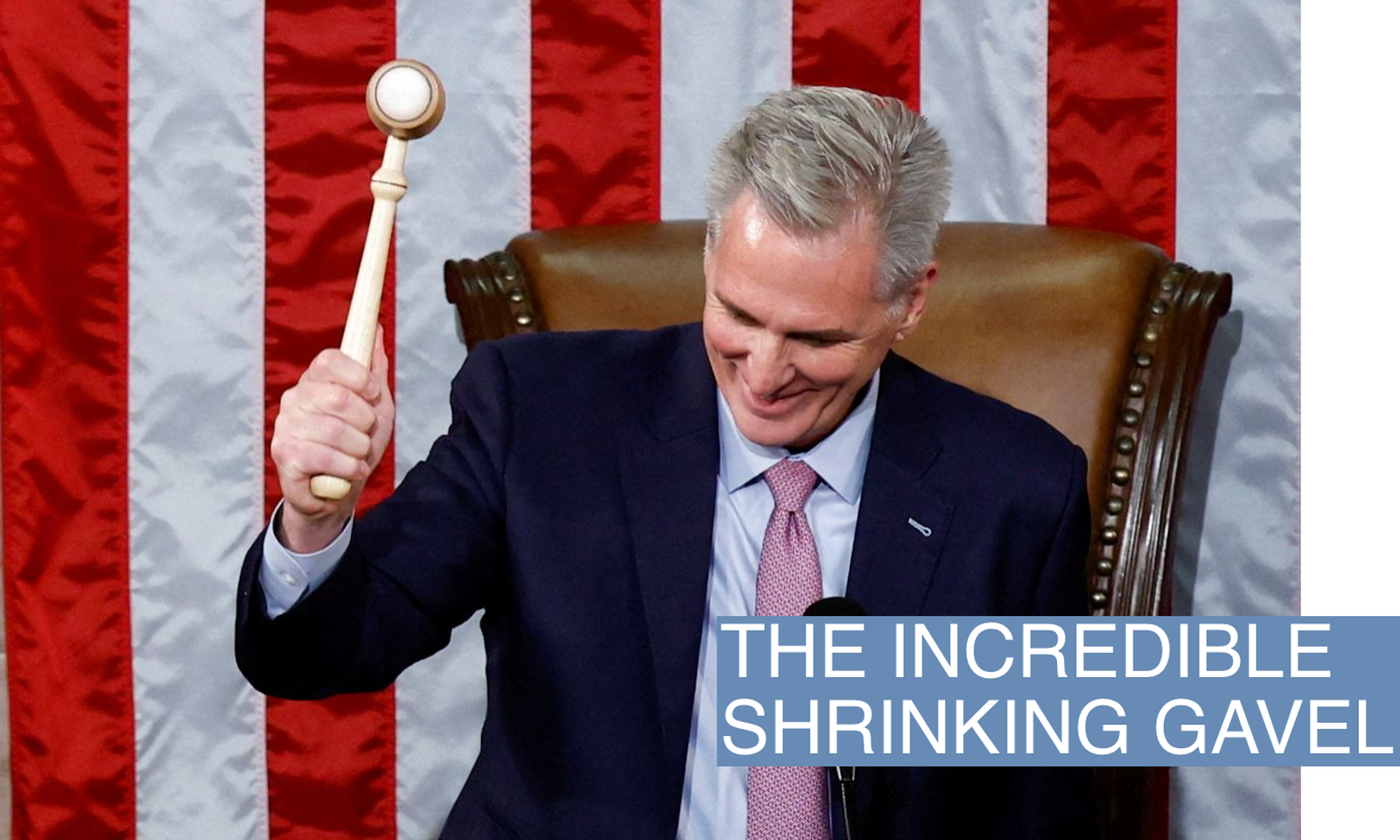 In order to win his speaker's gavel Friday night, Kevin McCarthy had to cede some of its power.
But the details of the deal he struck with GOP hardliners for their support are still not fully known — even among members of Congress — and the public concessions have already rattled a few moderates. Some even threatened to vote against a formal rules package heading to the floor Monday, in part because of concerns about side-deals McCarthy may have made that have yet to be put in writing.
"I want to see what promises were made," Rep. Nancy Mace. R-S.C., a McCarthy supporter on the fence about the vote, said on CBS News.
Here are the highlights we know so far about McCarthy's bargain — and how they might affect how he governs.

The Deal
MOTION TO VACATE
The only specific edit to the rules package to win conservative votes is a change to the "motion to vacate the chair," which would once again allow just one member to call for a vote to remove the speaker, returning the threshold to where it was before Nancy Pelosi raised it in 2019.
It's essentially an enforcement mechanism for the rest of the deal, as holdouts cited trust issues with McCarthy as a major concern. McCarty allies were worried it would give them too much power to disrupt the caucus.
"I'm not going to say there won't be one person who tries to abuse that motion," Rep. James Comer, R-Ky. said Sunday on NBC's "Meet the Press." "But I'm confident McCarthy is going to be able to be given the green light to govern."
POWERFUL COMMITTEE ASSIGNMENTS
The most important tool in leadership's arsenal is deciding which bills come to the floor and under what circumstances.
But in order to secure the speakership, McCarthy is said to have promised the House Freedom Caucus three seats on the all-important House Rules Committee, which makes those decisions, as well as what amendments can be offered and how long debates go on.
If true, that should be enough for them to veto plans by leadership unless Democrats step in.
"That's the real juice here," Liam Donovan, a Republican lobbyist and former National Republican Senatorial Committee staffer, told Semafor.
A NEW INVESTIGATIVE ARM
As part of the original rules package announced more than a week ago, House Republicans will vote later this week to establish a new select committee to investigate the "weaponization of the federal government." It's billed as a redux of the Church Committee, which probed alleged abuses by the intelligence community and Internal Revenue Service in the 1970s.
The select committee's exact mandate is not yet clear, but there's broad expectation that it will in part look into the Justice Department's ongoing investigations into former President Trump, according to the New York Times.
Matthew Miller, who served as a DOJ spokesman under the Obama administration, told Semafor, said the panel could cause headaches for department leaders — including by demanding Attorney General Merrick Garland and others testify — but is unlikely to have an actual impact on ongoing investigations.
"The House can make a bunch of noise and eat up a lot of the leadership's time dealing with their investigations," Miller said, but the DOJ will be "well within its rights to tell them to pound sand and can expect the courts to back them up."
PROMISES TO BRING DOWN SPENDING
Conservative rebels wanted assurances that McCarthy would pursue major spending cuts and use the debt ceiling as a bargaining chip to obtain them.
To that end, McCarthy reportedly agreed to work to balance the budget over 10 years, in part by capping discretionary spending at fiscal year 2022 levels, a move that would set up a high-stakes fight between the Republican-controlled House and the Democratic-controlled Senate and White House.
It's still unclear how ironclad these commitments are and what role they'd play in key negotiations on spending and raising the debt ceiling. But what's public is already unnerving defense hawks, even as some conservatives say they expect to shield Pentagon spending.
Rep. Tony Gonzales, R-Texas said on CBS' "Face the Nation" that he plans to vote against the Rules package because of the potential cuts to the defense budget. "How am I going to look at our allies in the eye and say, I need you to increase your defense budget, but yet America is going to decrease ours?" he said.