The News
World leaders across the ideological spectrum denounced the riots in the Brazilian capital where supporters of far-right former president Jair Bolsonaro stormed the nation's Congress, presidential palace, and Supreme Court.
Even political adversaries like the U.S. and Russia were united in their condemnations.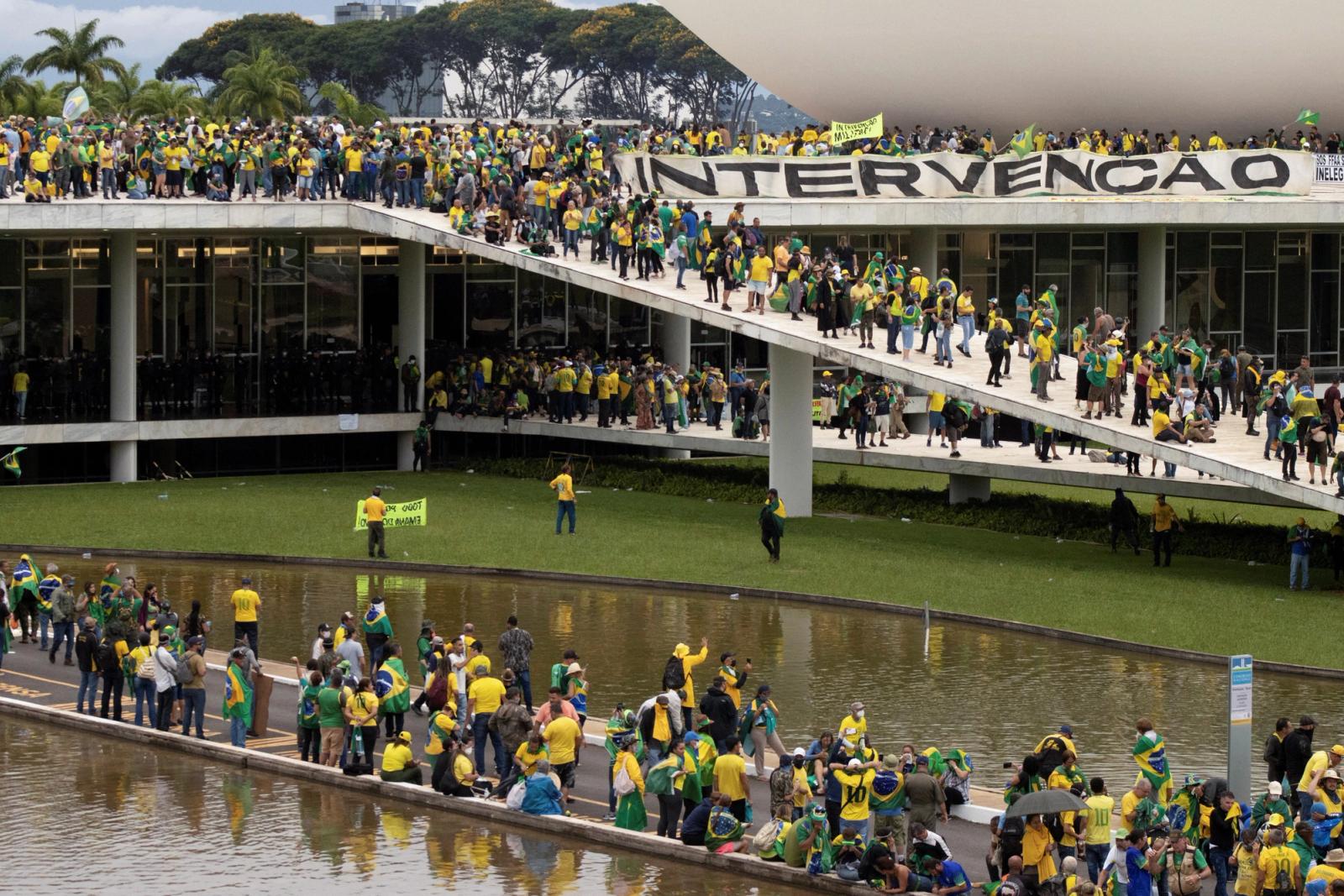 The View From The US
U.S. President Joe Biden, who was quick to recognize leftist President Luiz Inacio Lula da Silva's victory over Bolsonaro in November, said he condemns "the assault on democracy and on the peaceful transfer of power in Brazil."
"Brazil's democratic institutions have our full support and the will of the Brazilian people must not be undermined," Biden said, adding that he looks forward to working with Lula.

The View From Russia
Russian Foreign Ministry Spokeswoman Maria Zakharova said Monday that the government "firmly condemns the actions by radical members of the Brazilian opposition."
"We consider attempts to violate the constitutional order unacceptable, and express our full support to President of Brazil Luiz Inacio Lula da Silva," Zakharova said in a statement, adding that Russia sees Brazil as a strategic economic partner through BRICS and G20 groups.

The View From India
India's Hindu nationalist Prime Minister Narendra Modi, leader of the world's largest democracy, said he was "deeply concerned about the news of rioting and vandalism against the State institutions in Brasilia. Democratic traditions must be respected by everyone."

The View From Portugal
Portugal's Foreign Affairs Minister Joao Gomes Cravinho told the country's public broadcaster RTP that "without a doubt, former president Bolsonaro has responsibility. His voice is heard by these anti-democratic demonstrators. It would be very important if he had a message of condemnation in the face of the disorder that is currently happening in Brasilia."

The View From Argentina
In Argentina, South America's third most populous country, left-wing President Alberto Fernandez called the riots a "coup attempt" and said Lula has his "unconditional support."

The View From Bolsonaro
Hours after the riots started, Bolsonaro issued a subdued condemnation, saying on Twitter that the invasion of public buildings is against the law. But he also mentioned post-election rioting in 2013 and 2017, both of which were smaller in scale.