The News
The Democratic Republic of Congo's paid its final respects to Corporal Albert Kunyuku, the country's last surviving WWII veteran, according to local media reports. He died on Nov. 25 aged 100.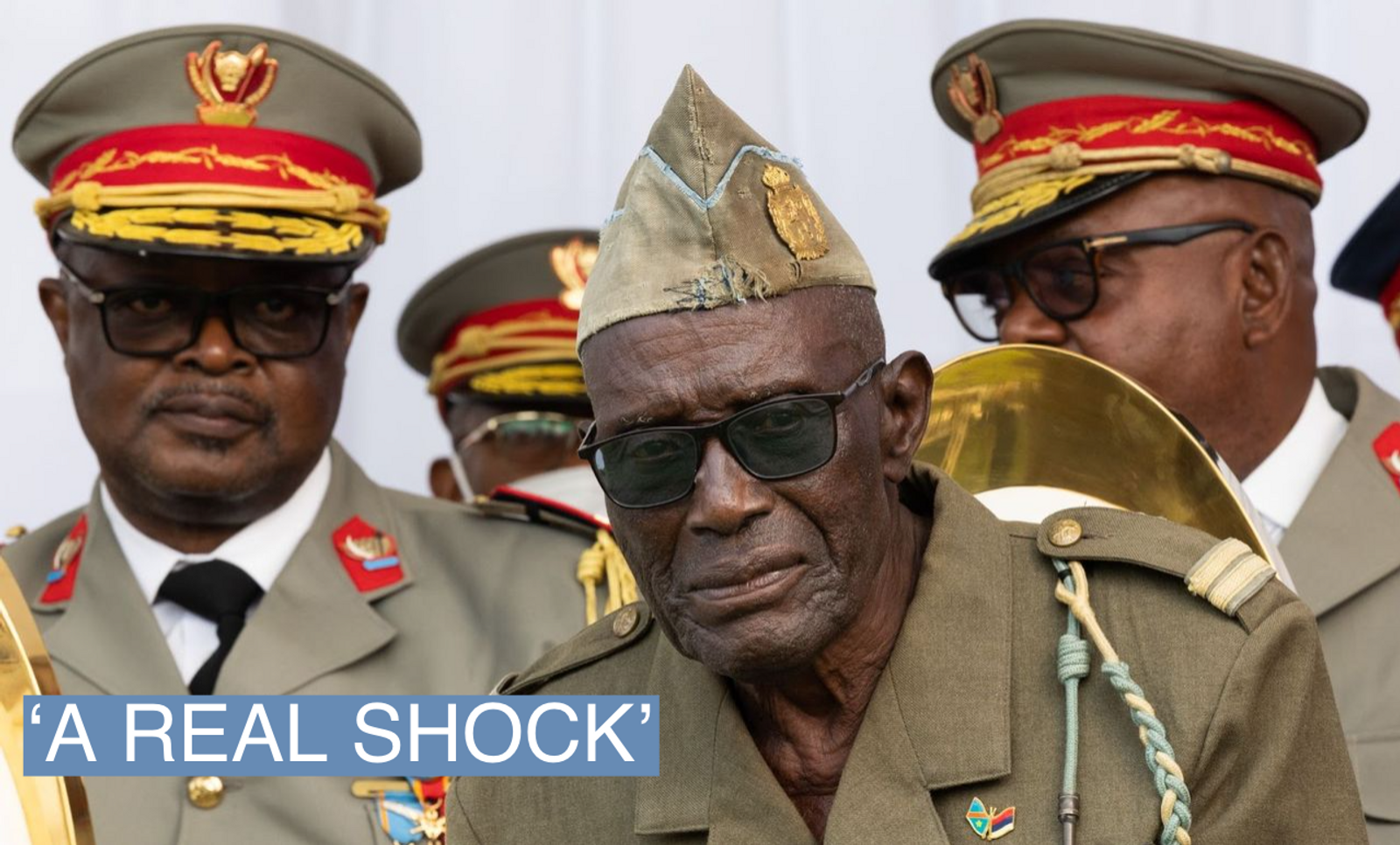 Know More
At Kunyuku's funeral in Kinshasa, DRC President Félix Tshisekedi and Prime Minister Sama Lukonde paid tribute to the veteran.
Kunyuku was one of the estimated 25,000 soldiers of the Belgian Congo Army, Force Publique, which fought alongside Allied forces elsewhere in the world despite Belgium's surrender to Nazi Germany in 1940. Many soldiers, like Kunyuku, were forcibly drafted to join the war.
The corporal was featured in the film The Shadow of the Forgotten, which recounted the enlistment, training, fighting, and return of Congolese recruits during the war years.
In the film, Kunyuku talked about having been forced to enlist in a unit that was shipped to east Asia.
"In the trenches in Burma, we saw Belgian officers fall to enemy [Japanese] bullets," Kunyuku said, "it was a real shock for us."
Kunyuku was honored last June by Belgium's King Philippe during a ceremony on his first visit to Africa.

Step Back
As recounted in The Shadow of the Forgotten, many Congolese WWII veterans and other war personnel have reportedly faced a lack of gratitude from Belgium.
In a complaint filed in 2018, seven children of ex-combatants from Force Publique accused Belgium as well as France, Britain, and the United States of neglecting their parents following the Allied victory, alleging they never received any form of monetary compensation.