The News
COVID-19 vaccination rates are at less than half the population in most African countries, according to the most recent data published by the African Centres for Disease Control.
The continent's average rate of full vaccination is 25.6%, with some of its largest economies only managing to cover a third of eligible residents as of December 2022.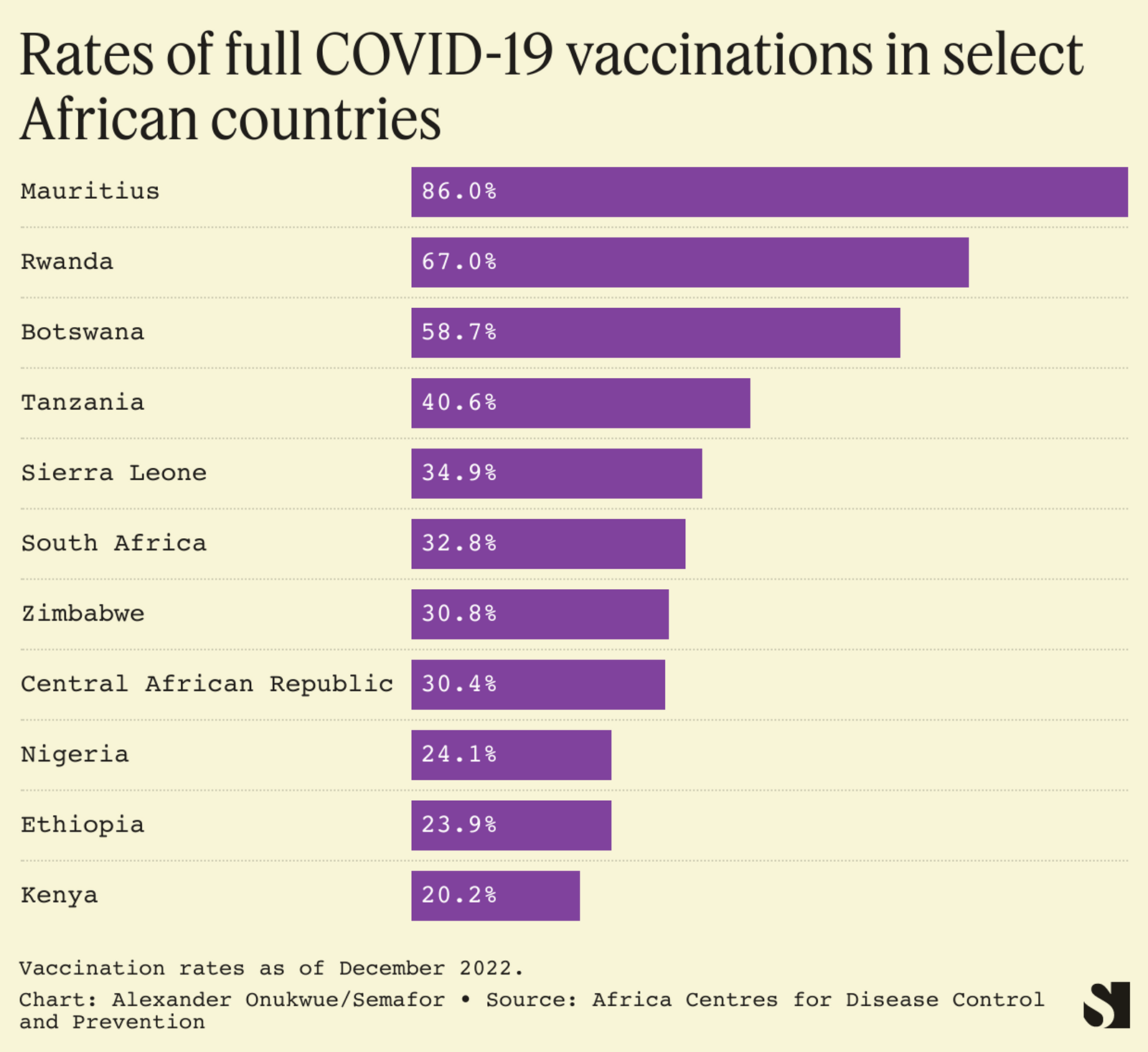 The island nation of Mauritius leads in the proportion of residents covered with 86%. But at the other end of the scale Western Sahara, the disputed territory on the northwest coast of Africa and Burundi in Central Africa are both yet to fully vaccinate 1% of their populations.

KNOW MORE
About 256,000 people have died in Africa due to Covid-19, per the Africa CDC. But the average mortality rate of 2% is low compared to Europe, Asia, and the Americas.
Some scientists have attributed this to the continent's young population's lower risk of being fatally affected by the disease's virus, among other possible causes. On the flip side, some researchers have argued that cases and deaths have been vastly undercounted in Africa.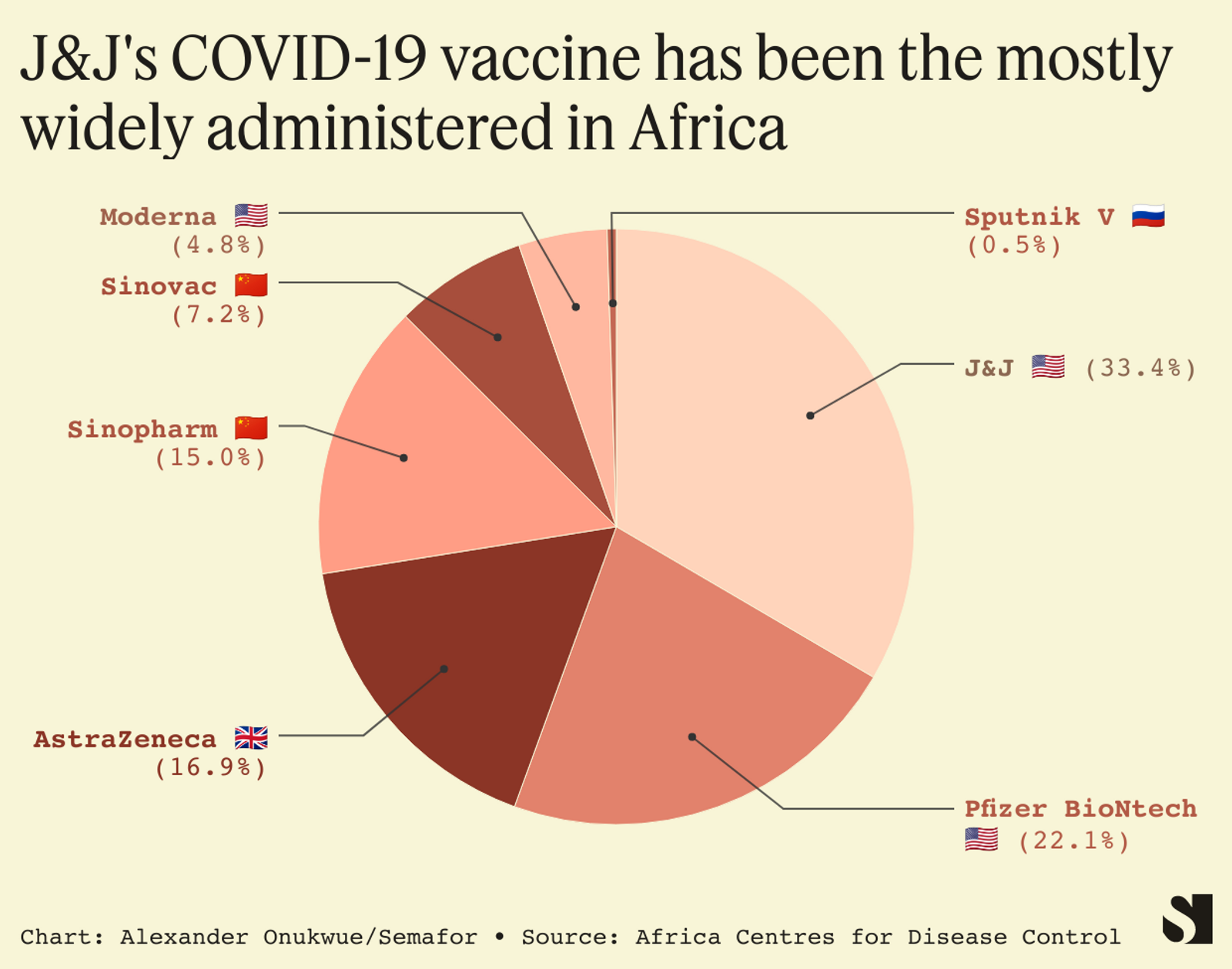 Most of the COVID-19 vaccines supplied in Africa are made by Johnson & Johnson. The American manufacturer is responsible for a third of the continent's vaccines, being the majority shot in Cameroon, Ethiopia, and Nigeria. Pfizer is dominant in South Africa, and Rwanda. Most vaccines in Mauritius have been by Sinopharm, the Chinese state-owned producer.

Notable
South Africa biotech startup Afrigen Biologics and Vaccines could set the pace for a future where Africa does not wait last in line for vaccines. In partnership with the World Health Organisation, Afrigen will produce mRNA-based vaccines to fill present and future needs on the continent, from COVID-19 to lassa fever and perhaps HIV.