The News
The U.S. House of Representatives is on track to attempt to elect a speaker for the 12th time — surpassing the amount of time it took in 1923, when a House leader was elected on the ninth ballot.
The last time it took more than nine votes for the House to elect a speaker was in 1860, before the Civil War began.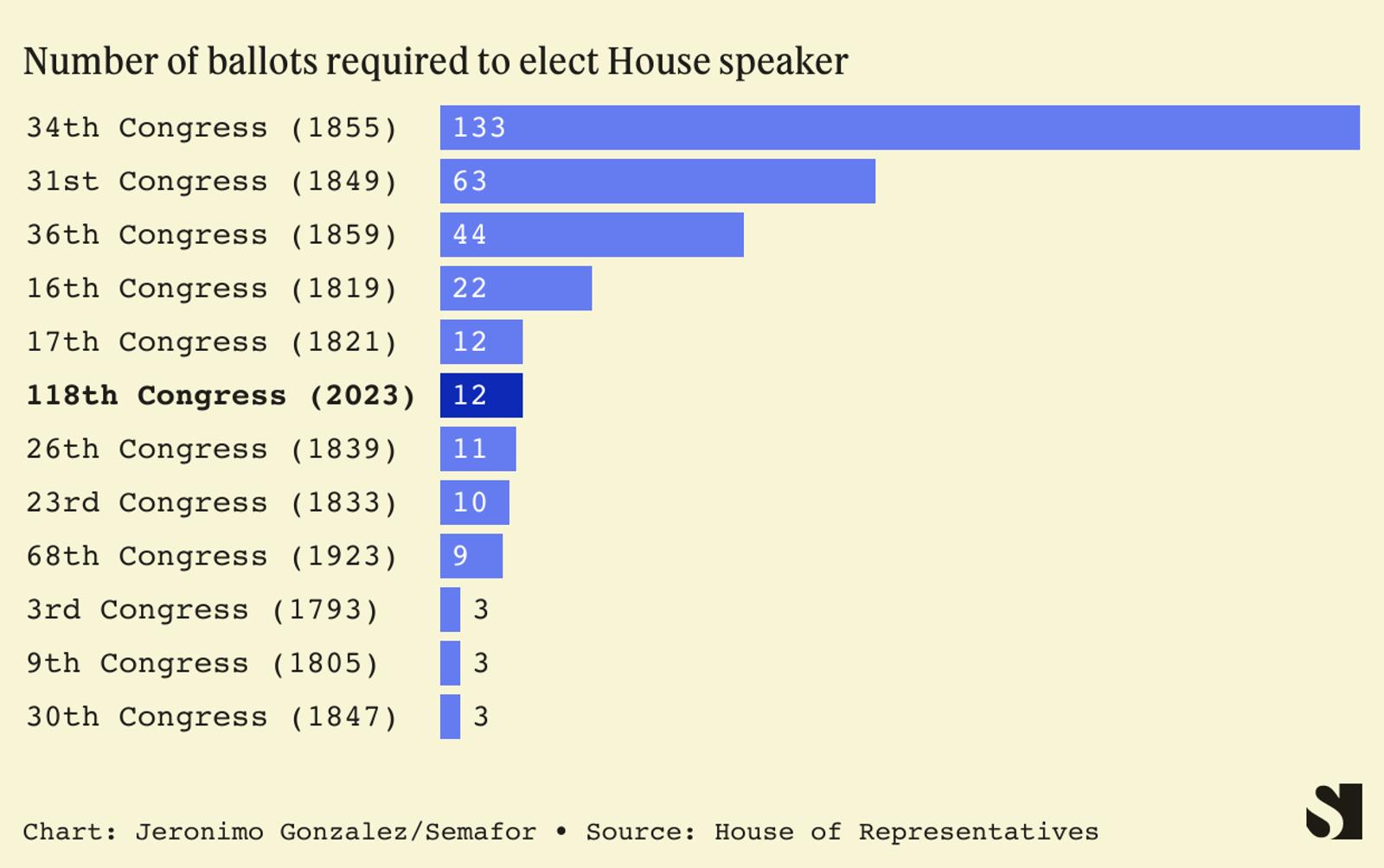 Step (Way) Back
For eight weeks, from Dec. 5, 1859 to Feb. 1, 1860, the House tried and failed 43 times to elect a speaker.
That year, Republicans won a plurality of the seats in the House. On the first ballot, votes were split between nine nominees from four different parties.
By the 44th ballot, Republicans coalesced around William Pennington, electing him speaker by the narrowest possible majority.
The longest speaker election was a few years earlier, when it took two months and 133 rounds of voting to elect a speaker in 1856.

Notable