The News
Russian President Vladimir Putin ordered a 36-hour ceasefire in Ukraine on Thursday, the eve of Orthodox Christmas, according to a statement from the Kremlin.
The ceasefire is set to last from midday Friday to the end of Saturday. Putin said a request for the order came from Patriarch Kirill of Moscow, Russia's spiritual leader.
The statement called on Ukraine to also declare a ceasefire to give residents the chance to attend services for Orthodox Christmas, which falls on Saturday.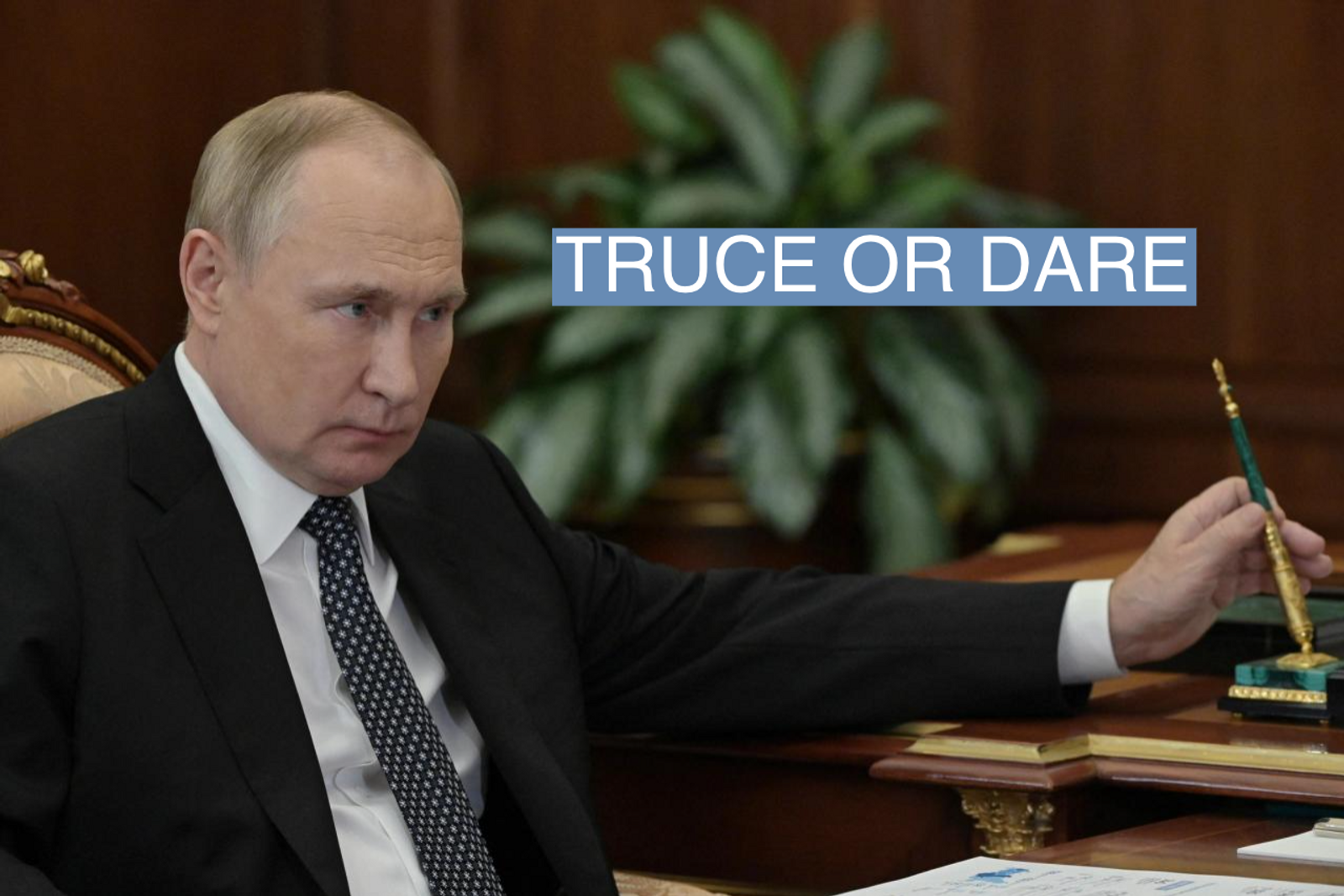 The View From Ukraine
Mykhailo Podolyak, an advisor to Ukrainian President Volodymyr Zelenskyy, said Russia "must leave the occupied territories - only then will it have a 'temporary truce.' Keep hypocrisy to yourself."
Before Putin's announcement, Podolyak said the idea of a "Christmas truce" was a "cynical trap & an element of propaganda."
He said the Russian Orthodox Church is not an authority for global Orthodoxy, and that it "called for the genocide of Ukrainians, incited mass murder & insists on even greater militarization."

Step Back
Ukraine and Russia are both predominantly Orthodox Christian nations. A 2019 Pew Research Center study showed 78% of Ukrainian adults identified as Orthodox, compared to 71% in Russia. Ukraine had the third-largest Orthodox population in the world, after Russia and Ethiopia, the study found.
In 2019, the Ukrainian Orthodox Church officially split from the Russian Orthodox Church, meaning it was no longer a subordinate to Moscow. While one branch of the Ukrainian church still remained loyal to the Moscow Patriarchate, those parishes broke from Russia after the invasion last year, Reuters report.
Following a different calendar, Orthodox Christians in Russia celebrate the holiday on Jan. 7.

The View From Germany
German Foreign Minister Annalena Baerbock on Thursday said Putin's "so-called ceasefire" will "bring neither freedom nor security to the people who live in daily fear under Russian occupation."
"If Putin wanted peace, he would take his soldiers home and the war would be over. But apparently he wants to continue the war after a short break," Baerbock said on Twitter.
Germany is poised to send tanks to Ukraine following similar commitments from France and the U.S., Bloomberg reported Thursday.

The View From the united states
Asked about the ceasefire Thursday, U.S. President Joe Biden said Putin was ready to bomb hospitals, nurseries, and churches on Dec. 25 and on New Year's Eve.
"I think he's trying to find some oxygen," Biden said.