The News
A giant bluefin tuna fetched $273,000 at Tokyo's Toyosu fish market during an annual New Year's auction.
Weighing more than 467 pounds, the fish sold for more than double last year's top price, according to Nikkei, a sign that Japan's food industry is making a rebound three years into the pandemic.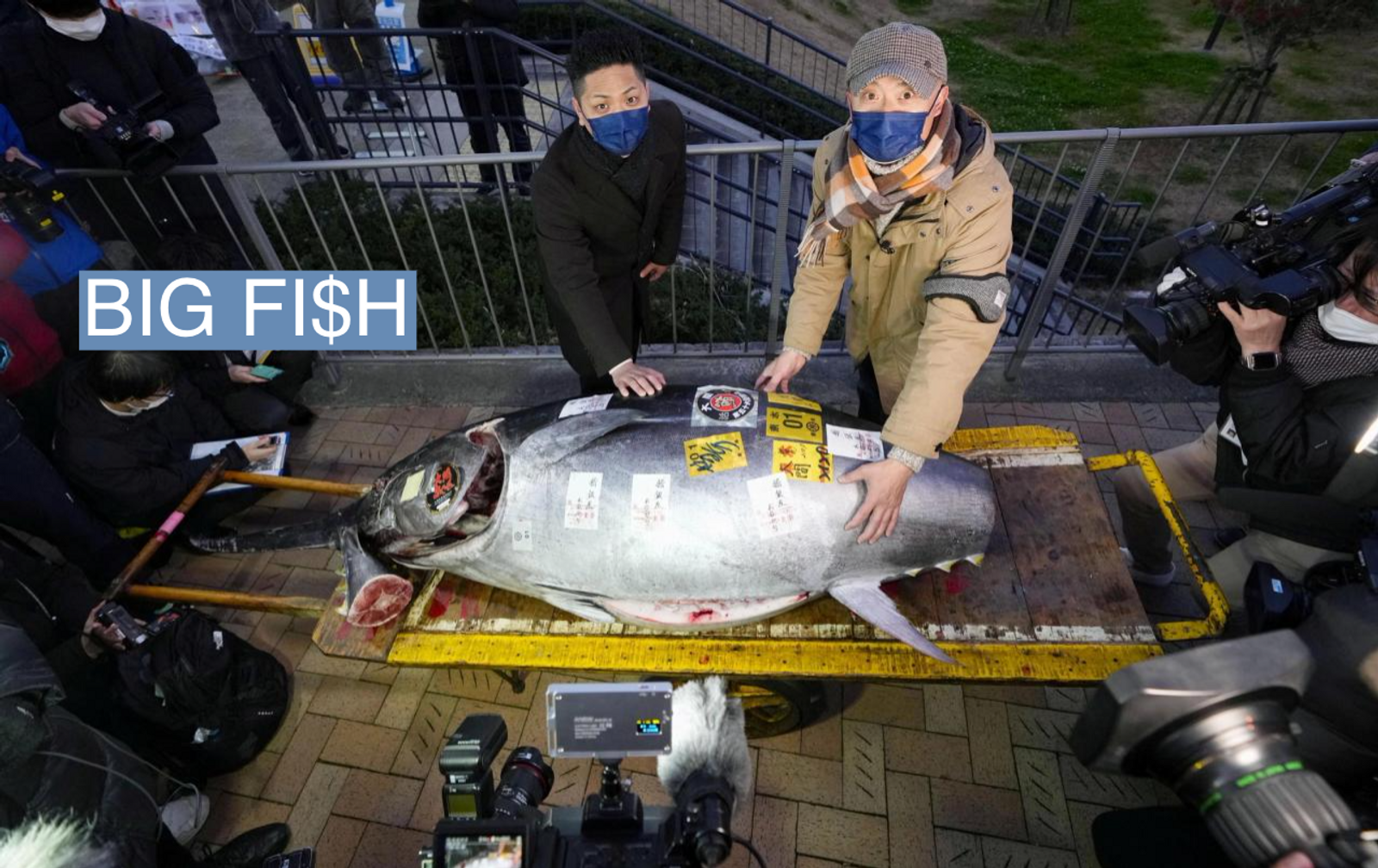 Know More
Yamayuki, a wholesaler specializing in tuna, bid the highest price for the fish. The Tokyo-based company partnered with Onodera Group, which operates Edomae-style sushi restaurants across the world, to compete for the top prize.
The massive fish was caught off Oma in the Aomori prefecture in northeast Japan — an area known for high-quality tuna.

Step Back
The highly anticipated auction is closely watched for the highest possible bid for Ichiban Tuna (nicknamed No. 1 tuna).
In 2019, a 613 pound tuna fish sold for more than $3 million to sushi restaurant company Kiyomura. Auction prices over the past two years were lower, due to the pandemic.