The News
Video showed Chichen Itza -- Mexico's most visited archeological site -- completely deserted on Thursday, as indigenous vendors continued to block major roadways for the fourth day to protest against discrimination and harassment at the famous Mayan ruins.
Chichen Itza sees more than 2.5 million visitors per year, but video and photos from this week show tourists being denied entry and buses and cars filled with visitors stuck in traffic.
The historic site officially remains open but no one is able to visit because of the blocked roads, according to local witness accounts.
It's unclear how many tourists have been turned away by the protests. The Yucatan State's Ministry of Tourism Promotion did not respond to Semafor's request for comment.

Know More
Indigenous activists and vendors are calling for Antonio Santos Ramírez, director of the Chichen Itza archeological zone, to step down, local media reported.
The vendors allege that Santos Ramirez limits the amount of handicraft stalls allowed on indigenous land and prohibits vendors from speaking in Mayan. They say he has banned local cooperative farmers from using their own land as parking lots for tourists, and that he employs the National Guard to enforce these policies.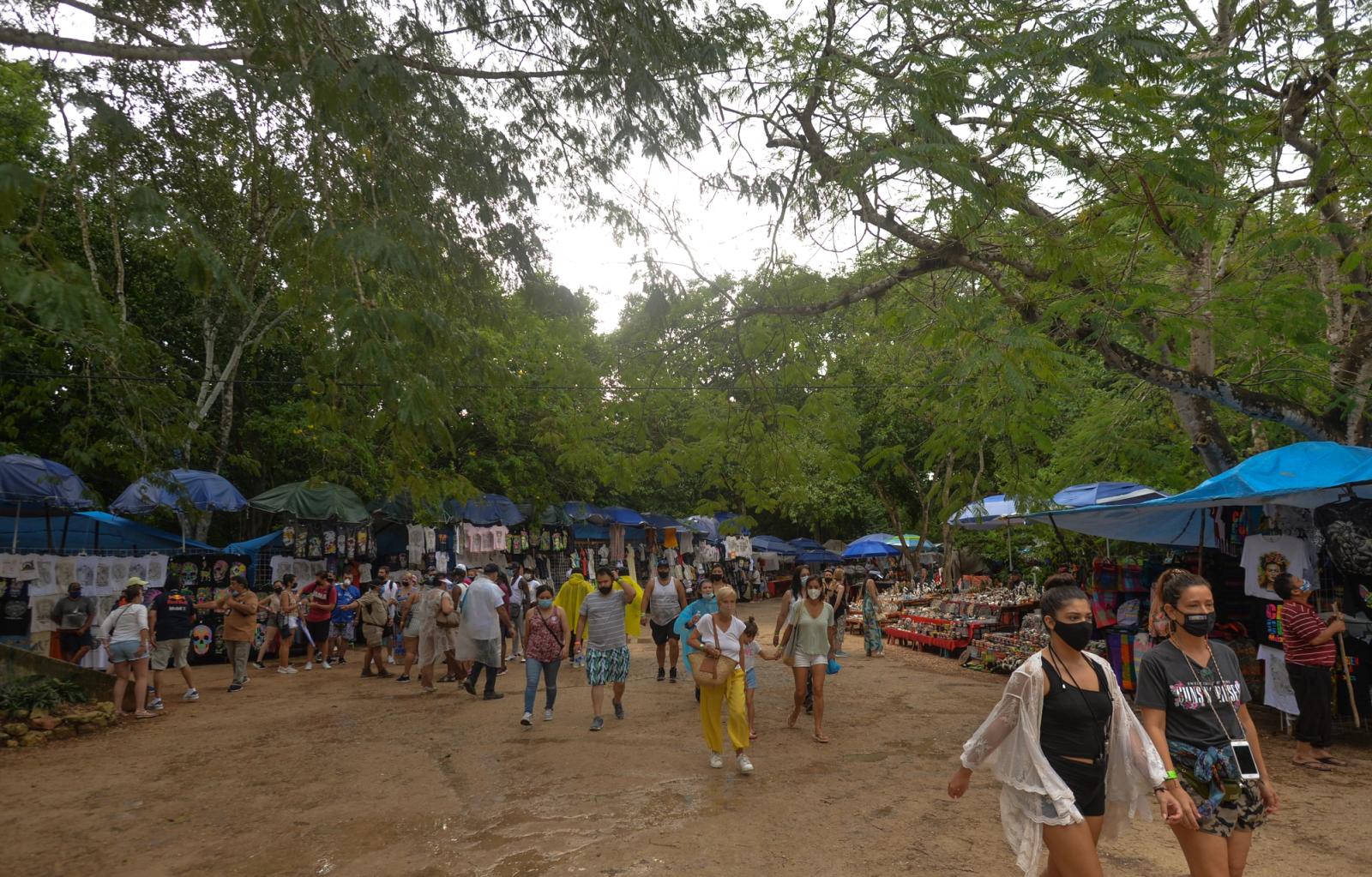 Arturo Ciau Puc, an activist with a local farm group known as CIOAC, told Semafor that Santos Ramirez and the National Institute of Anthropology and History -- the federal agency responsible for overseeing Mexico's historical sites -- have little understanding of modern-day struggles of indigenous Mexicans.
"How does he expect us and the farmers to survive?" Ciau Puc said. "There's no economy for us with these restrictions."
In response to the protesters' demands, Santos Ramirez said he won't step down as director and denied allegations that he has banned vendors from speaking in Mayan, according to local news site Diario de Yucatan.
He added that limitations on vendor stalls is to reduce child labor on archeological land, which is prohibited under Mexican law.

Notable
In his interview with El Diario, Santos Ramirez reiterated his support for el Tren Maya, a highly controversial $15 billion railway system under construction that is intended to help tourists visit the Yucatan peninsula's top attractions. A Washington Post investigation found that in addition to damaging the surrounding rainforest, Mexican authorities have also ordered the destruction of unexcavated Mayan sites in order to finish construction.