The News
Eight years after terrorists attacked Charlie Hebdo's Paris newsroom, killing 12, the French satirical weekly is publishing a special issue mocking Iran's Supreme Leader Ali Khamenei, and standing in solidarity with protesters in the country.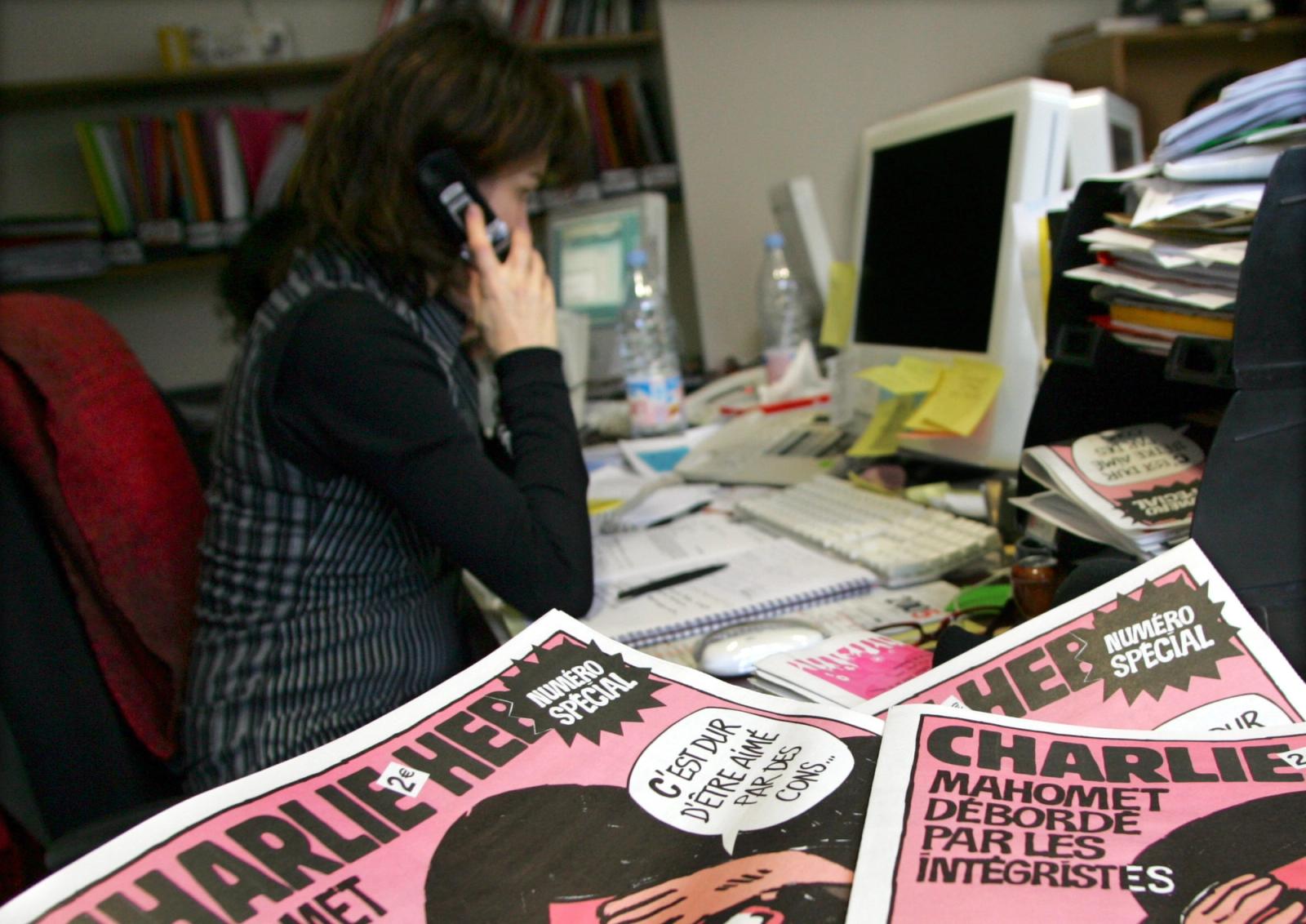 Know More
In the upcoming edition of Charlie Hebdo, titled "Mullahs: Go Back to Where You Came From," editors will publish the "funniest and meanest" caricatures of Khamenei from a global competition yielding more than 300 submissions.
Dozens of the best cartoons were previewed on the outlet's website Wednesday.
"The freedom to which every human being aspires is incompatible with the archaism of religious thought and with submission to every supposedly spiritual authority, of which Ali Khamenei is the most deplorable example," its editorial board wrote.
"We wanted to support the struggle of Iranians who are fighting for their freedom, by ridiculing their religious leader from another time — sending him into history's garbage bin," it said.
Among the winners were artists from Sweden, the Netherlands, Turkey, and Britain. Some remained anonymous.
Many cartoons were overtly political — with one showing Khamenei being punched alongside the slogan "Women, Life, Freedom." Another depicted him as Marilyn Monroe, who is seen in a dress lifted by the wind created from the headscarves of Iranian women.

Step Back
Since protests began in Iran in September, Charlie Hebdo cartoonists have not shied away from criticizing Iranian authorities.
In a recent edition, editors published a drawing of Khamenei holding up a bloody hand, with Nike's logo on his turban, and the sports company's motto at the bottom of the cartoon: Just Do It.
In response, the Islamic Republic's Foreign Ministry summoned the French chargé d'affaires in Tehran.
Those who are caught insulting the Supreme Leader in Iran can end up in jail, while some may be punished by death. Since the start of the protests, at least two people have been executed, while 39 face the death sentence, according to Bloomberg.