The News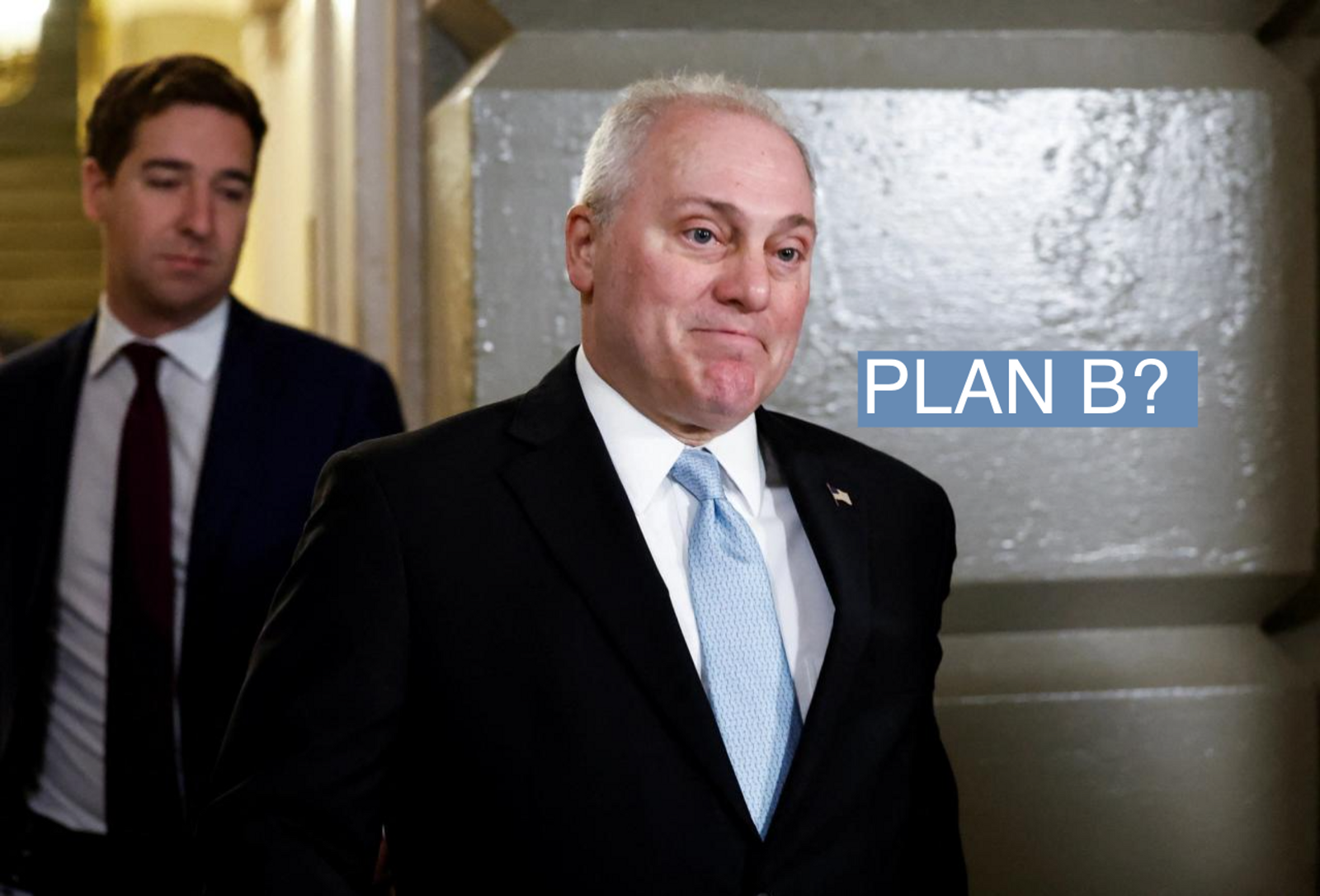 U.S. Rep. Kevin McCarthy, R-Calif. failed to get enough votes to become Speaker of the House on the first ballot Tuesday afternoon. If his bid ultimately collapses, Rep. Steve Scalise, R.-La has been talked about as a leading alternative, despite the fact that he has publicly backed McCarthy.
Here's what you need to know about the Republican whip:

Know More
Scalise has represented Louisiana's 1st District, which covers much of the suburbs around his hometown of New Orleans, since 2008.
He famously survived being shot in the hip while practicing for the annual congressional baseball game in 2017. The only member to be hit after a gunman opened fire on the field, he received a bipartisan round of standing applause when he returned to Capitol Hill.
He's considered a conservative purist — a "pro-life immigration hawk who, even in the aftermath of his own shooting, remains a staunch advocate of gun rights," as The Atlantic once put it. In 2012, he became chairman of the hardline Republican Study Committee, which worked to push the GOP to the right on issues like spending during the Obama era, and was often seen as a thorn for the party's leadership.
Scalise is also considered a "jovial," well-liked figure around the capitol — a homestate booster known for passing out beads on Mardi Gras and offering restaurant recommendations to anyone visiting New Orleans.
He ascended to the role of majority whip after the 2014 election, the No. 3 leadership post.
He faced intense criticism that year after it was reported that he gave a speech in 2002 to a white supremacist group founded by former Ku Klux Klan leader David Duke. Scalise acknowledged he made a mistake, but said he did not realize that the event had been put on by a white nationalist organization. He survived the scandal thanks in part to Louisiana Democrats who vouched for him, including then-U.S. Rep. Cedric Richmond. "I don't think Steve Scalise has a racist bone in his body," Richmond, who is Black, said at the time.
On Jan. 6, 2021, Scalise voted to object to the 2020 election results in Arizona and Pennsylvania, joining the majority of his caucus, including McCarthy.

Notable
The Times-Picayune/New Orleans Advocate described Scalise as "archly conservative," with a sharp political mind and a brand of "get along" politics forged through 12 years in the state Legislature. A local political scientist told the paper he's "not the deepest thinker but he's very good at the craft — counting votes, building coalitions, cutting deals."
In 2019, Scalise was still struggling to forgive the man who shot him in 2017, and said a trip to a church in Louisiana that had been burned was helping him work through the emotions, The Washington Post reported.
This is not the first time Scalise has been talked about as a potential speaker. His name often came up when rumors spread that Paul Ryan would give up the gavel in 2018, his name, as Politico reported at the time. He was seen then as an alternative to McCarthy as well.

Now What?
The vote for House Speaker will continue as members cast a second ballot, and will keep going until someone wins a majority of the vote.