The News
The ZSL London Zoo has started conducting its annual census, requiring keepers to count every single animal in residence and noting down new additions.
The tally will take roughly a week to complete.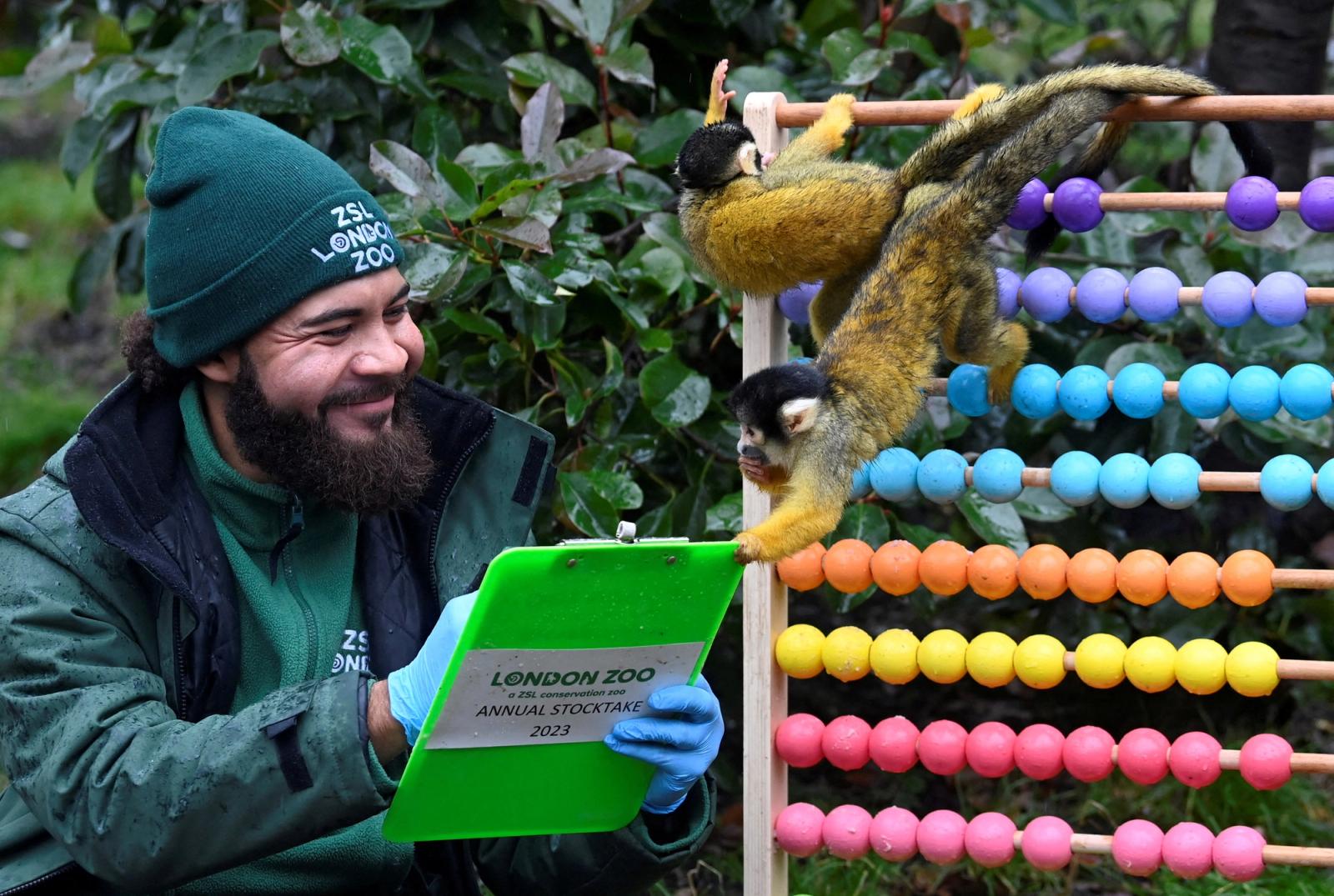 The Photos
The yearly audit is required as part of the nearly 200-year-old conservation zoo's license, but is also an opportunity for keepers to update their inventory.
The information is shared with zoos around the world to help manage worldwide conservation breeding programs  for endangered species, ZSL said.
In 2022, several new animals joined the 300 species at the zoo, including a critically endangered Western lowland gorilla named Kiburi.
Ten Humboldt penguin chicks hatched on Penguin Beach in 2022, while pygmy goats named Chestnut, Buttons, and Truffle were among the new additions to the herd, the zoo said.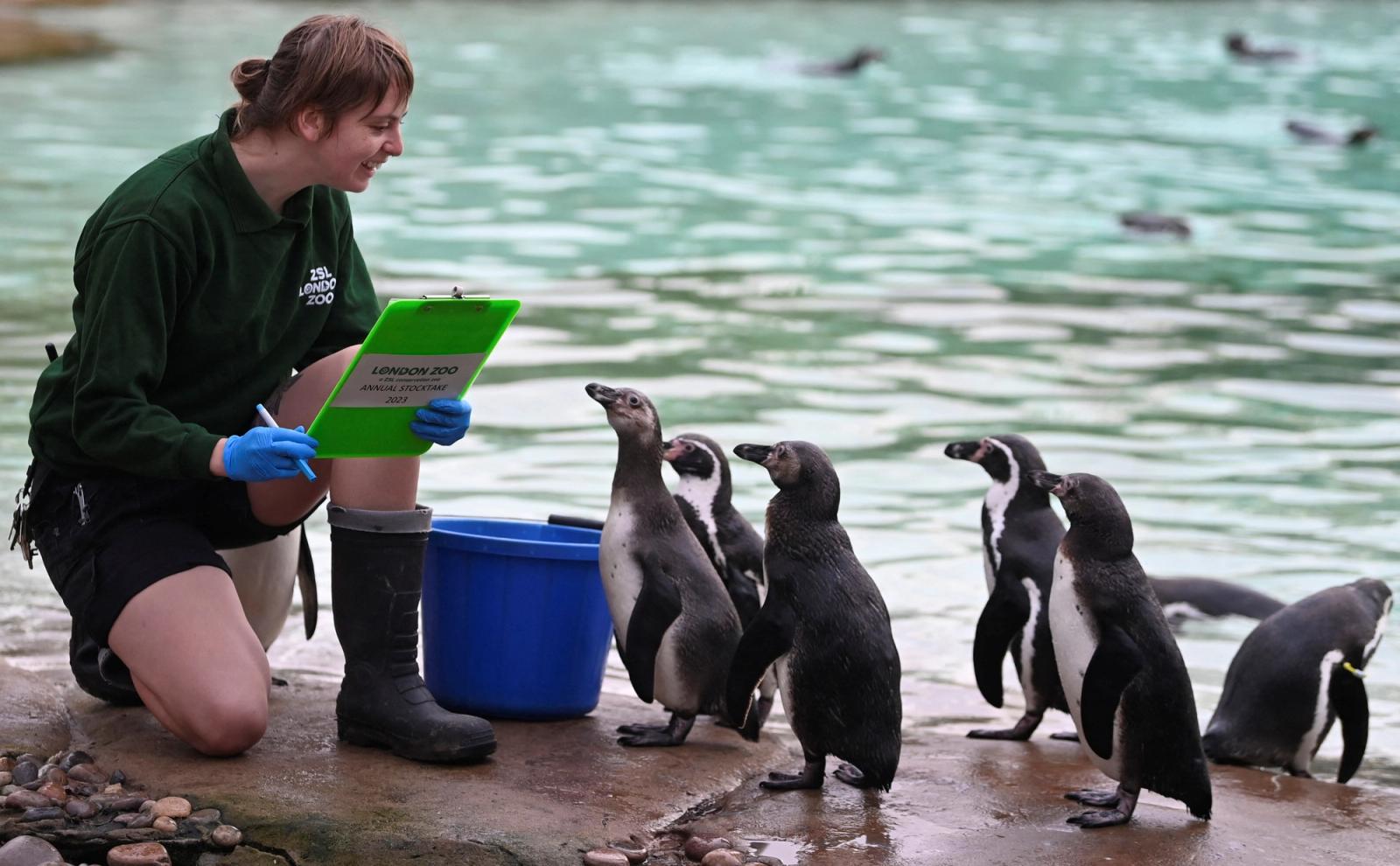 Two Sumatran tiger cubs named Zac and Crispin also joined the zoo this past year.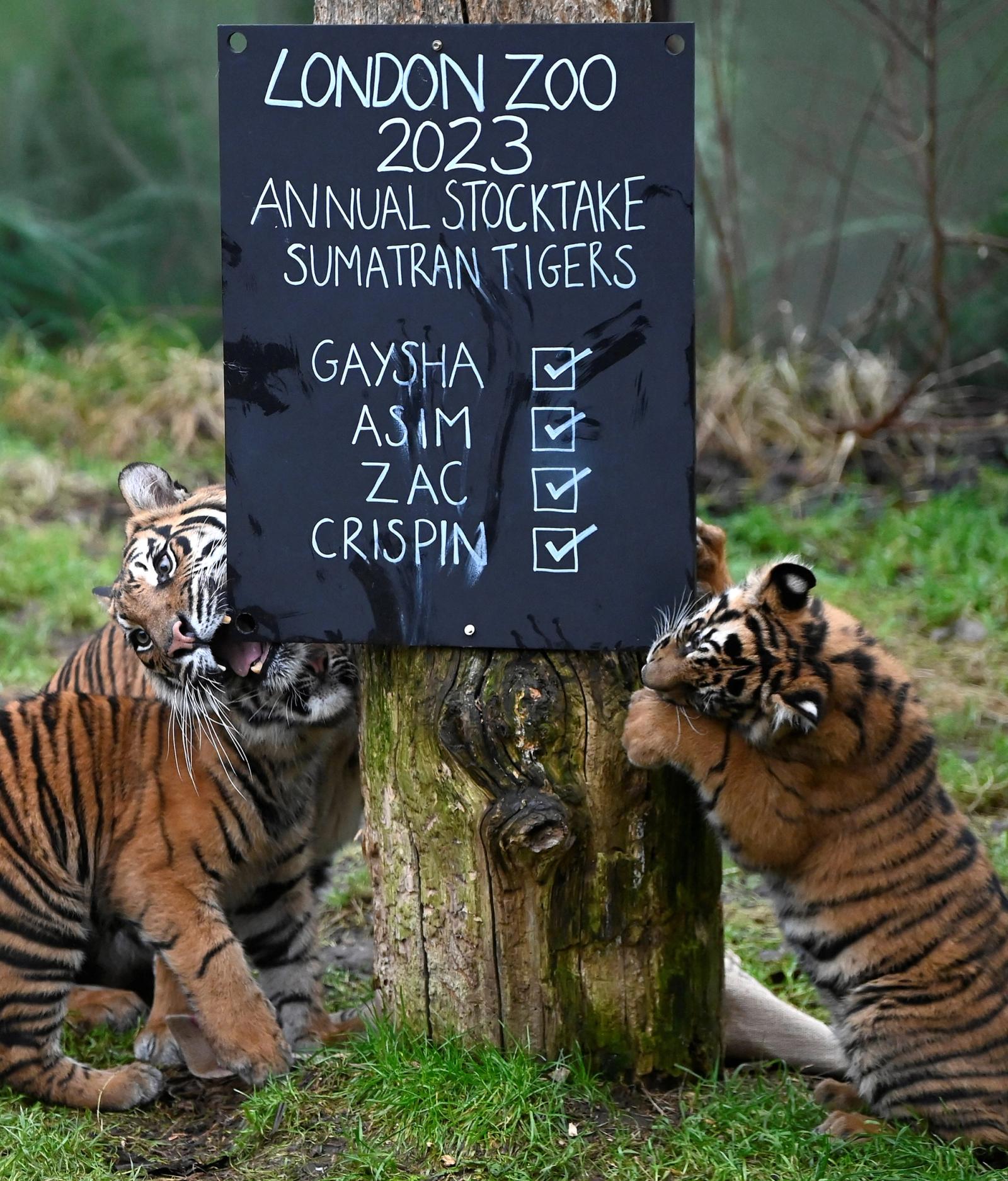 Another newcomer to the tally was a snappy big-headed turtle called Celia whose parents were rescued from the illegal wildlife trade, ZSL said.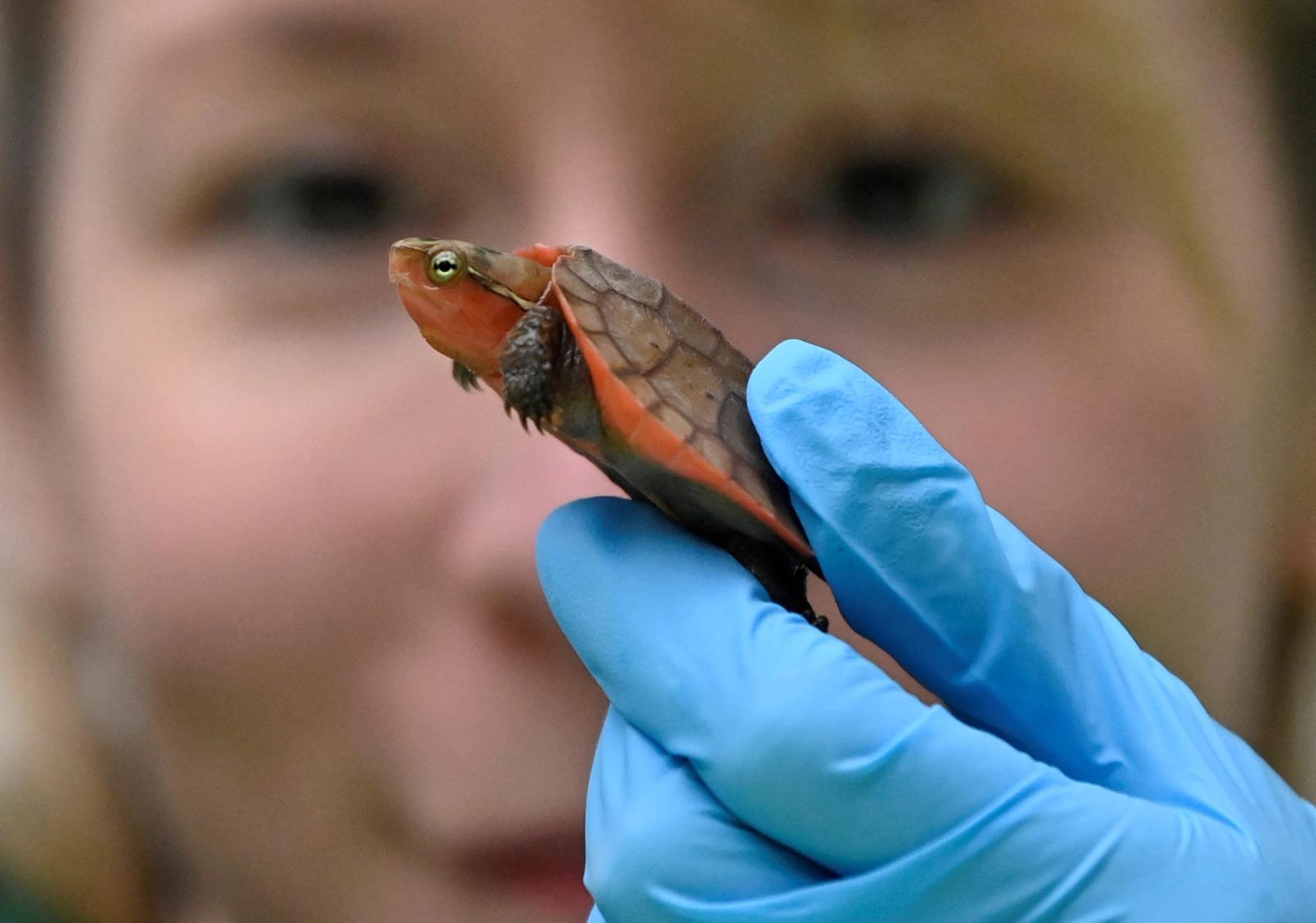 No matter how big or small, every mammal, bird, reptile, fish, and invertebrate is counted.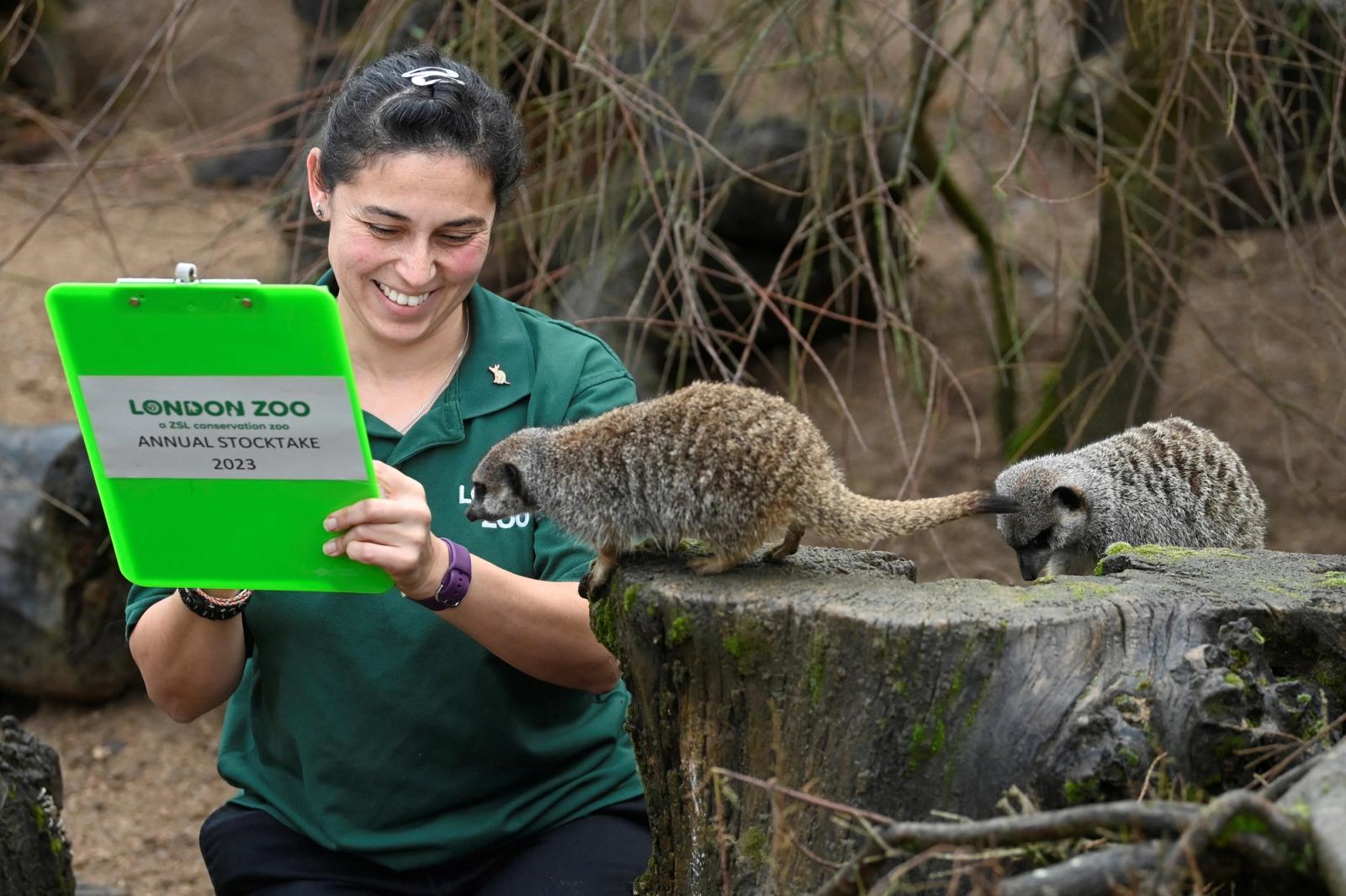 Zookeepers have their own inventive ways of making sure every resident is accounted for. For instance, one team "cheats" and counts ant colonies as one instead of keeping track of hundreds of individual ants, while some keepers use rewards and training to count big groups of squirrel monkeys and Humboldt penguins, the zoo said. Keepers took pictures of coral tanks to avoid counting the same fish twice.

Quoteworthy
"The stocktake is also a chance to reflect on all the amazing births and arrivals we've celebrated over the past 12 months, and always makes for a busy start to the year," said Dan Simmonds, operations manager of the Zoological Society of London.