| | |
| --- | --- |
| | |
| Flagship | |
| | | |
| --- | --- | --- |
|  Washington |  Beijing |  Mexico City |



Tom Chivers

Welcome to Flagship! Are you finding this newsletter useful? Please spread the word!

Was this email forwarded to you? Sign up here!
The World Today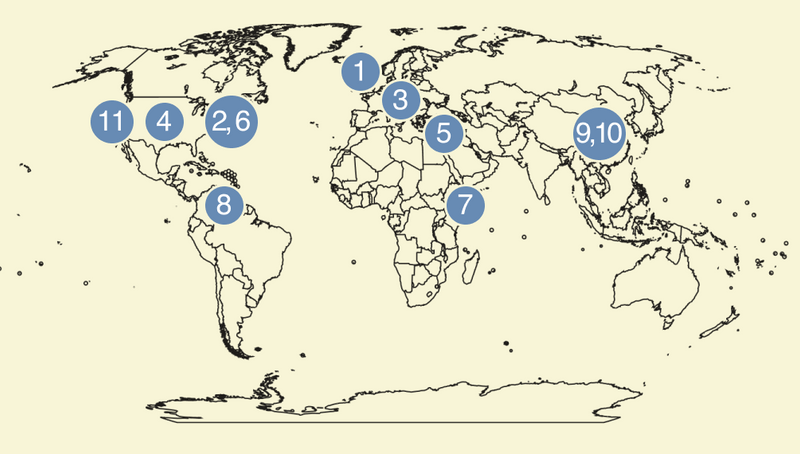 Zelenskyy wins UK support
Biden's domestic SOTU
Transatlantic climate tension
US solar breaks records
Worse to come in Turkey
Fed's buoyant outlook
Africa's unemployment costs
The new NY Phil music director
Gene-edited girls are 'peaceful'
Spreading Chinese deepfakes
Record-setting LeBron
PLUS: America's Super Bowl dependance on Mexico, and a musical genius.
UK shifts on jets as Zelenskyy visits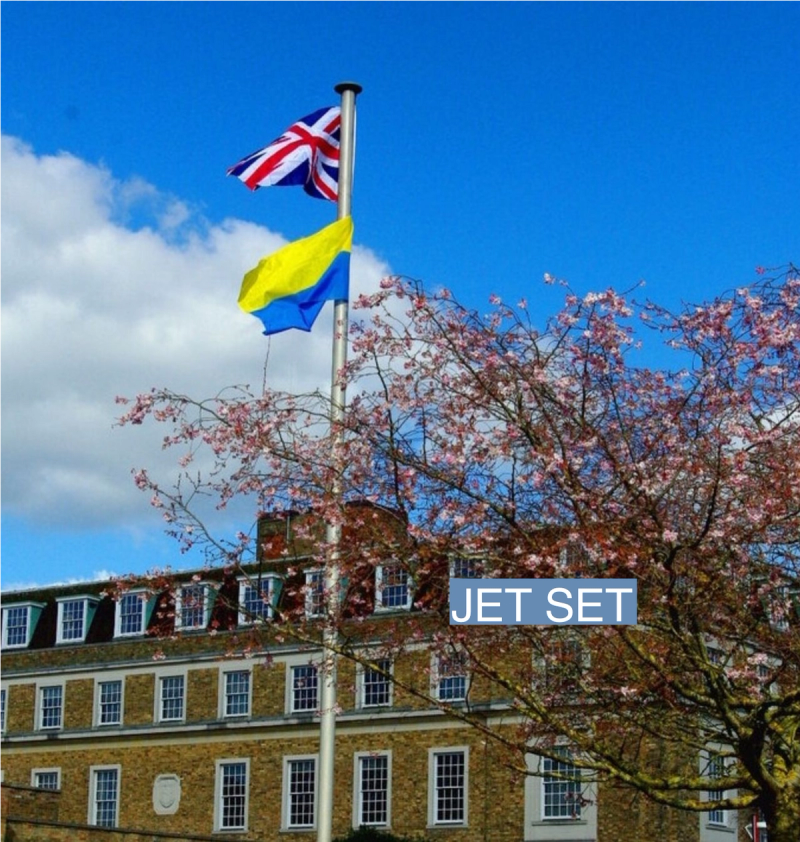 Geograph/CreativeCommons
Ukrainian President Volodymyr Zelenskyy visits the United Kingdom today, where he will meet Prime Minister Rishi Sunak and King Charles III. Downing Street said the U.K. will step up its support, delivering more long-range weapons and, notably, expanding training to ensure Ukrainian pilots "are able to fly sophisticated NATO-standard fighter jets in the future." The West has been reluctant to send modern fighters so far. It had adopted a similar stance on tanks, initially refusing to send them to Kyiv for fear of escalating the war, but huge numbers are now on their way to Ukraine. Its position on jets may also be shifting.
Bipartisan Biden v. rowdy Republicans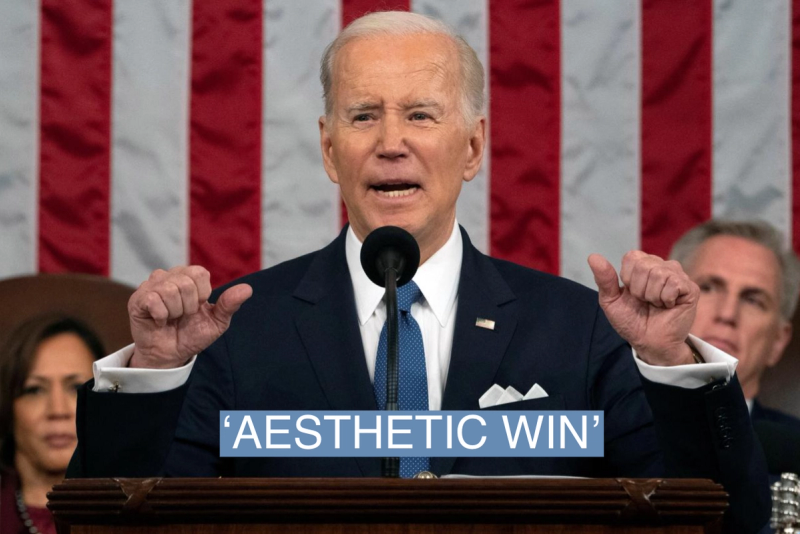 Jacquelyn Martin/Pool via REUTERS
U.S. President Joe Biden delivered a State of the Union address focused largely on domestic issues, renewing his push for bipartisan cooperation. His speech — which was met by heckles and shouts of "liar" from Republicans — fired the unofficial starting gun on his 2024 presidential campaign, with Biden saying he wanted to "finish the job." The president touted what he said were economic and legislative successes, but "offered no far-reaching, new ideas," The New York Times noted. Still, his speech was "an aesthetic win," the conservative magazine National Review conceded, contrasting Biden's "retail political skills" with Republicans' vocal opposition.
EU-US green tech tensions grow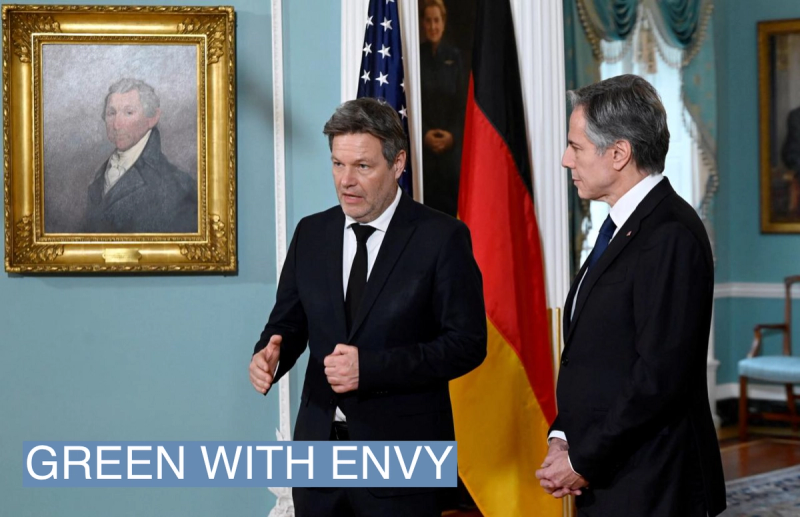 German Economy Minister Robert Habeck and U.S. Secretary of State Antony Blinken. Olivier Douliery/Pool via REUTERS
European Union finance ministers pressed — unsuccessfully — for the United States to tone down its huge climate-spending push. The Inflation Reduction Act, a signature Biden-administration policy which plows money into climate tech and prioritizes American-made products, has been decried as protectionist in Europe, becoming a growing source of friction in transatlantic ties. But German and French ministers visiting Washington received only vague commitments to include EU components, Semafor's Climate & Energy Editor Tim McDonnell noted. "We're not harming anybody in Europe," Sen. Joe Manchin told Semafor. "If they want to participate, fine. Build a factory in America. Do something, don't bitch to us."
— For more climate coverage, sign up for Semafor's Net Zero newsletter.
The US's green energy transition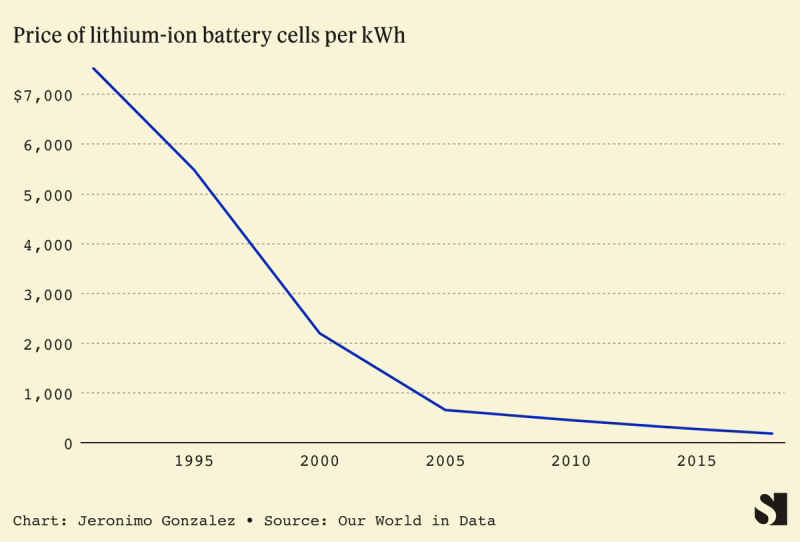 Record amounts of solar and battery storage will be built in the United States in 2023, while almost all the power plants due to retire are fossil-fuel-driven. U.S. data showed that of the nearly 16 gigawatts (GW) of electricity capacity shutting down this year, 58% will be coal, and almost all the rest gas and petroleum. Meanwhile, more than half of new capacity — enough to power millions of homes — will be solar, double the previous record. Battery storage capacity is expected to double, from 8.8GW to 18.2GW. This time next year the U.S. will have more, cheaper electricity for less carbon cost.
Turkey and Syria horror unfolds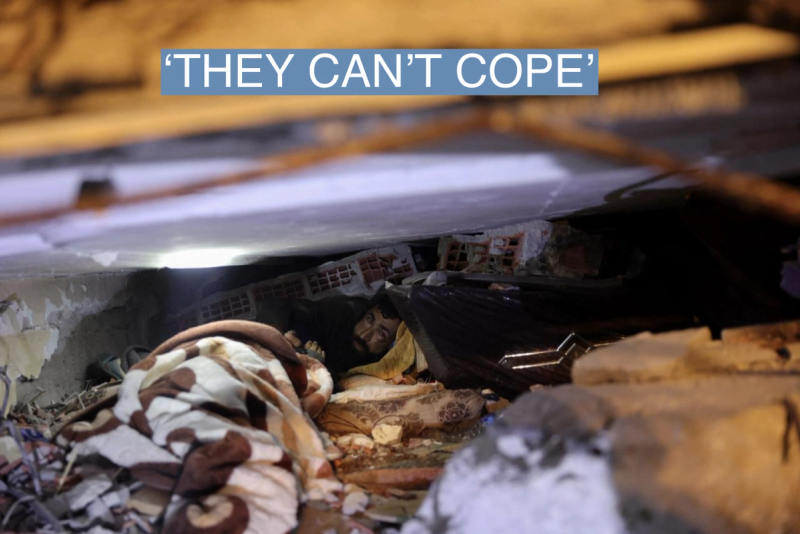 REUTERS/Umit Bektas
A Turkish seismologist estimated that 180,000 or more people, most of them dead, might be trapped under the rubble left by the earthquake that devastated Turkey and Syria. Six thousand buildings, many of them apartment blocks, collapsed, The Economist reported, and the port of Iskenderun is burning. The World Health Organization warns the death toll could exceed 20,000. Turkey's President declared a disaster, but said presidential elections would go ahead as planned on May 14. Rescue efforts are slow: A shortage of equipment means much of the work is done by volunteers. "They can't cope with this," a man stood by the rubble of his mother's house told The Economist.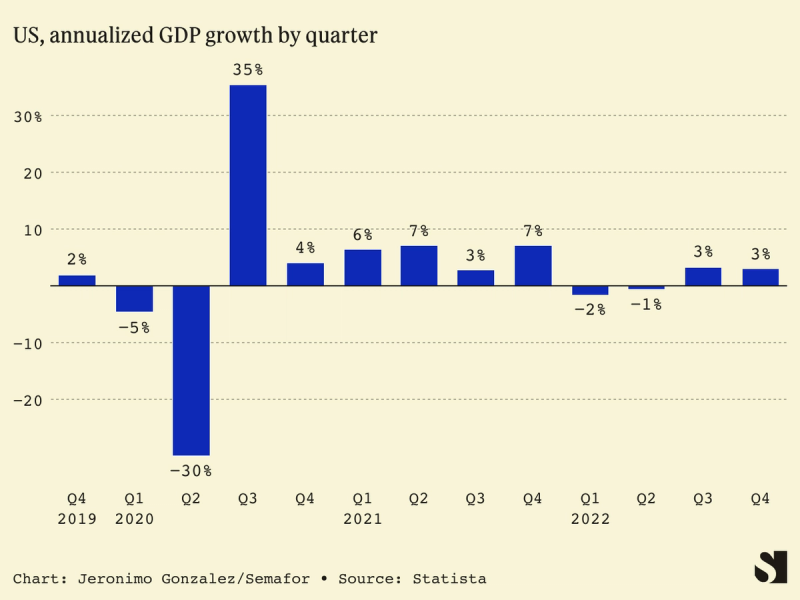 U.S. inflation is beginning to ease, but the country's robust economy likely means interest rates will need to keep rising, the head of the Federal Reserve said. Jerome Powell's remarks, echoed by another senior Fed official, came after a bumper employment report last week added to signs that the U.S. economy is stronger than expected, despite declining levels of inflation. Still, investors appeared unperturbed by the comments, with stocks rising after Powell spoke. "Powell had a chance to signal a shift to a more aggressive posture and he didn't take it," an economist quoted by Bloomberg said.
Africa poverty drives extremism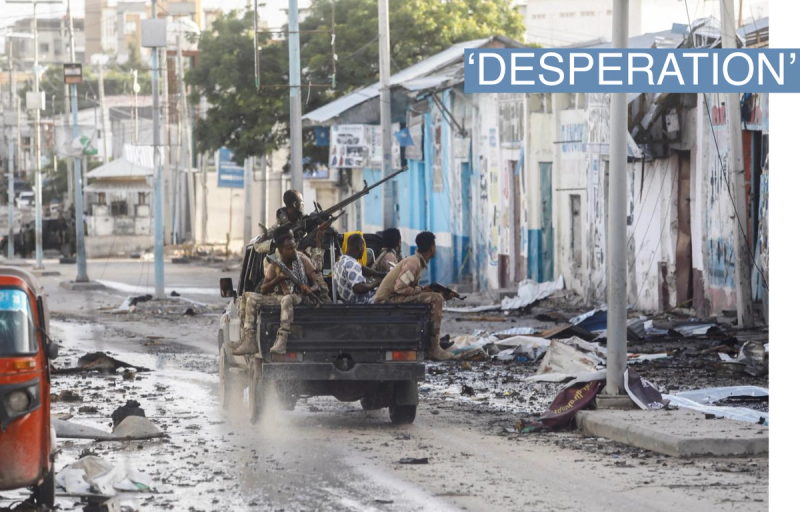 Somali forces drive past the scene of an Al-Shabaab attack. REUTERS/Feisal Omar.
A lack of job opportunities is the main factor driving people to join violent extremist groups in sub-Saharan Africa, according to the U.N. Development Programme. In a new report, which draws on interviews with former members of extremist groups, the UNDP found that a quarter joined due to unemployment, a 92% increase from a study in 2017. Just 17% cited religious ideas as their main motivation. Sub-Saharan Africa has been slow to recover from the COVID-19 pandemic and the war in Ukraine has further diminished growth. "Desperation is essentially pushing people to take up opportunities," the UNDP head said, "with whoever offers that."
Maestro Dudamel gets top job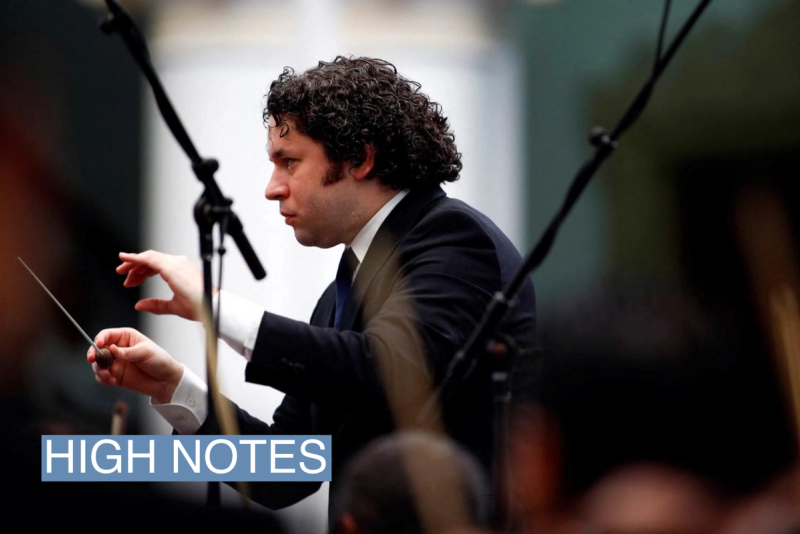 Reuters/Jorge Silva
Venezuelan conductor Gustavo Dudamel will become music director of the New York Philharmonic. Starting in the 2026-27 season, Dudamel will be the first Hispanic leader of the 181-year-old orchestra, Classic FM reported. Widely regarded as one of the most prestigious positions in music conducting, the NY Phil has been led by eminent names such as Gustav Mahler and Leonard Bernstein. Dudamel has spent the last decade as the head of the Los Angeles Philharmonic. "All of us are united in our belief that culture creates a better world," Dudamel said after the announcement, "and that music is a fundamental right."
Gene-editing scientist speaks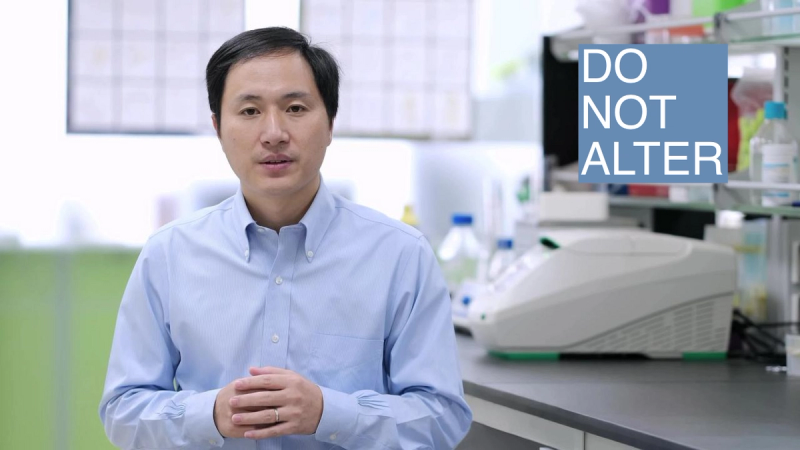 He Jiankui. The He lab/WikimediaCommons
He Jiankui, the Chinese scientist jailed for editing the genes of human embryos, said the three baby girls that were born "have a normal, peaceful and undisturbed life." He announced in 2018 that he used CRISPR gene-editing tools to rewrite babies' genes to confer resistance to HIV. Other scientists criticized both He's ethics and his science: they feared the implications of human gene-editing, and doubted the edit would work. He, released from prison last year, told the South China Morning Post that he had "high expectations [but also] huge unease," and had done his work "too quickly." Nonetheless he hoped CRISPR would lead to a world free of inherited disease.
State-backed deepfakes shared
Chinese bot networks shared artificial-intelligence-generated "deepfake" videos of fictitious newsreaders, spreading disinformation about news events. It's "the first time we've seen this in the wild," a disinformation researcher told The New York Times. The videos were produced using commercially available software: Similar videos can be cheaply and easily made at scale, the researcher said. We don't necessarily face a dystopian future where we can't trust anything we see, though. The AI-savvy blogger Scott Alexander notes that there is already more human-written disinformation available than anyone could ever read. The bottleneck is not quantity, but the digital literacy, or lack thereof, of the audience.
LeBron's crowning achievement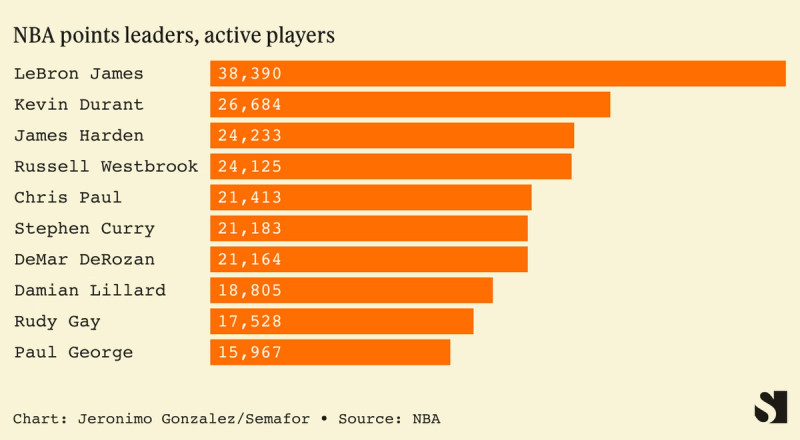 LeBron James became the NBA's all-time scoring leader. James has stood atop the league for much of his 20-year career, winning multiple championships and Most Valuable Player awards. By scoring his 38,388th point, James broke a record held by Kareem Abdul-Jabbar for four decades, further cementing his claim to be the best basketball player ever — although we at Flagship would still make the case for Michael Jordan. Incredibly, scoring may not even be the multitalented James's best skill, and remarkably, he is not even close to done, with his performance this year for an undermanned Los Angeles Lakers team underscoring how much he still has left in the tank.
German Defence Minister Boris Pistorius visits Warsaw for talks with his Polish counterpart Mariusz Blaszczak.
U.S. House panel hearing begins on Twitter's handling of a 2020 New York Post story about Hunter Biden and his laptop.
101st anniversary of U.S. President Warren G. Harding installing a radio at the White House. On the same day in 1978, Senate proceedings were broadcast on radio for the first time.

The percentage of avocados consumed in the U.S. that come from Mexico. Known as "green gold," Mexico's avocado exports are worth some $4 billion, leading to turf wars between drug gangs seeking to control the industry, Reuters reported. To keep the flow to the U.S. open, Mexico's National Guard now escorts trucks carrying avocados all the way to the U.S.-Mexico border. By one estimate, football fans will eat through 105 million pounds (48 million kilograms) of avocados during Sunday's Super Bowl, the day of highest consumption.
The 'violin doctor' speaks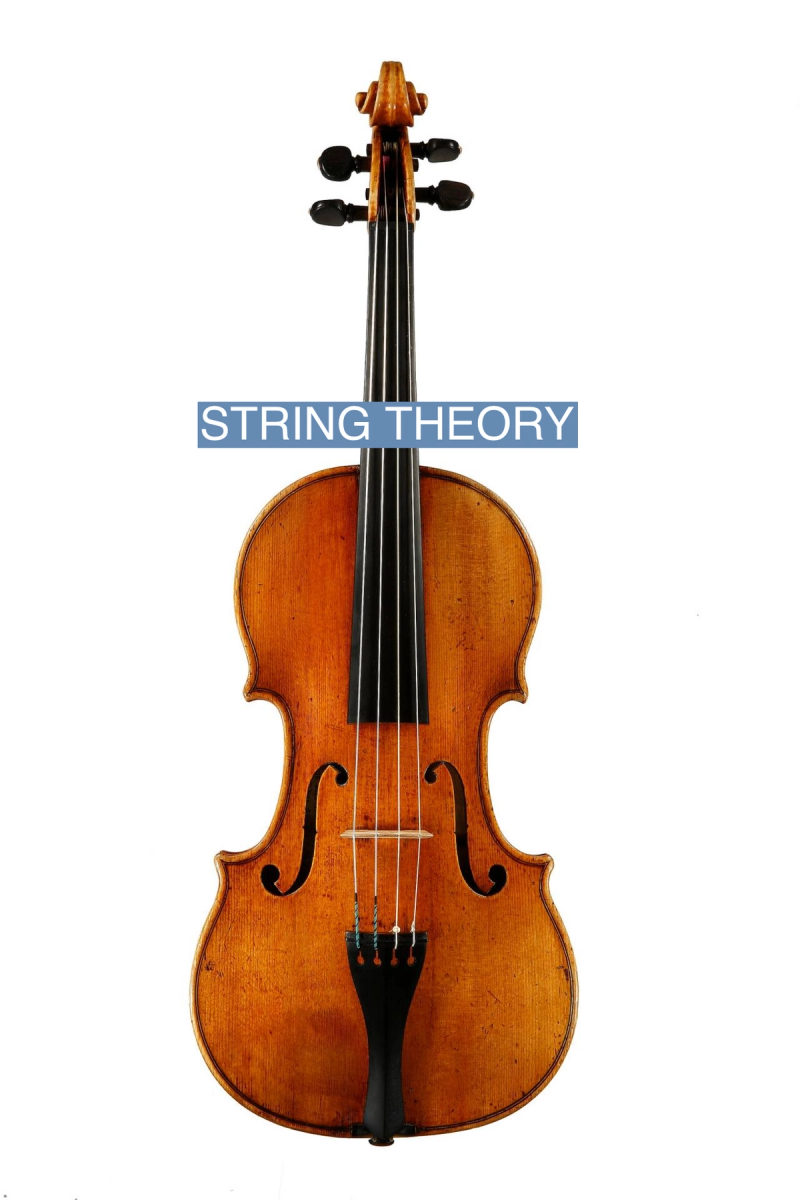 WikimediaCommons/Vicente Assensio
Stradivarius violins are legendary. Priced for their "powerful" sound and lineage — some have been played by the most famous fiddlers in history — a Stradivarius will sell for millions of dollars. Maintaining the 300-plus-year-old instrument's qualities requires precise, and painstaking, work. There's perhaps nobody better at this than John Becker, the "Violin Doctor." Asked to explain how he cares for them, Becker — who has likely worked on more of the violins than any living person — says the instruments "have a certain soul." He simply has to see it be played to understand what it needs. "We are caretakers of these instruments," he said. "We move on, but these instruments continue to the next generation."
If you enjoyed Flagship, please share it with your family, friends, and colleagues — it makes a big difference to our mission to cover the world with intelligence and insight.
To make sure Flagship hits your inbox every day, add flagship@semafor.com to your contacts. In Gmail, drag our newsletter to your "Primary" tab.
You can always reach us on that address, or by replying to this email. We'd love to hear from you!
Thanks for reading, and see you tomorrow.
— Tom, Prashant Rao, Preeti Jha, and Jeronimo Gonzalez