| | |
| --- | --- |
| | |
| Flagship | |



Tom Chivers

Welcome to Flagship! Are you finding this newsletter useful? Please spread the word!

Was this email forwarded to you? Sign up here!
The World Today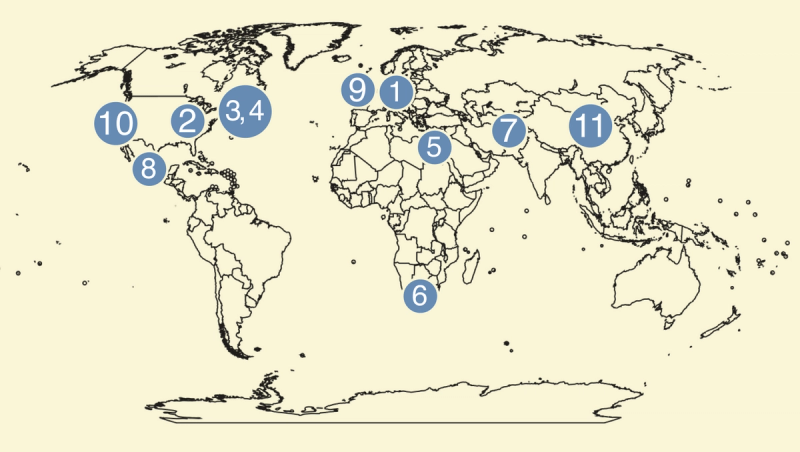 Germany, US U-turn on tanks
Docs found in Pence's home
Murdoch's FOX merger off
US government sues Google
Egypt's dangerous inflation
Russia courts South Africa
Killer cold in Afghanistan
Latin America's deadly news
Going off the rails for Brexit
Oscar joy for Everything…
Warcraft woe in China
PLUS: Netflix's Mexican drug queen, and how families reacted to a Japanese prophecy.
Germany and US to send tanks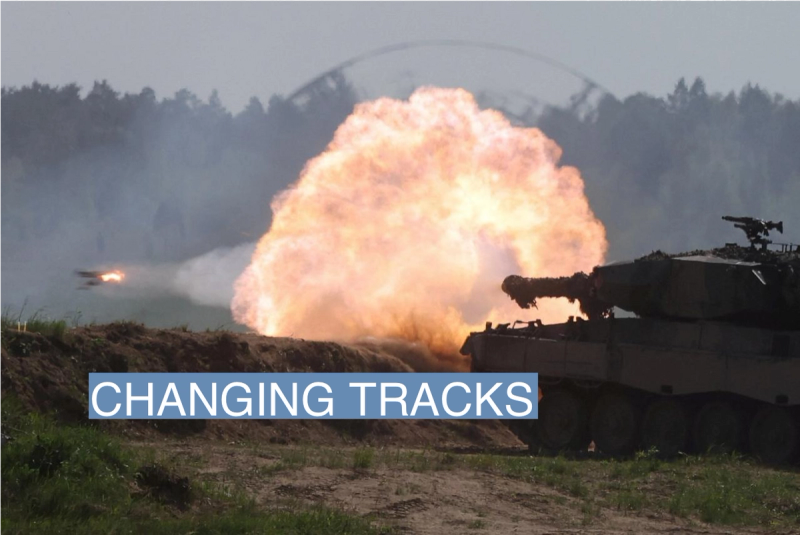 REUTERS/Kacper Pempel
Germany and the United States are expected to send tanks to Ukraine. Der Spiegel reported that German Chancellor Olaf Scholz agreed to dispatch Leopard 2 tanks and permit other countries to do likewise following weeks of indecision. He is due to speak in parliament today. The U.S. also plans to send M1 Abrams to Kyiv, according to The Wall Street Journal, although it could take months. Poland earlier asked Germany for permission to send German-made Leopards but Berlin stalled. Britain and France both plan to send their own tanks. Ukrainian President Volodymyr Zelenskyy bemoaned the "effort, words and promises" but lack, so far, of actual tanks.
Files found in Pence's home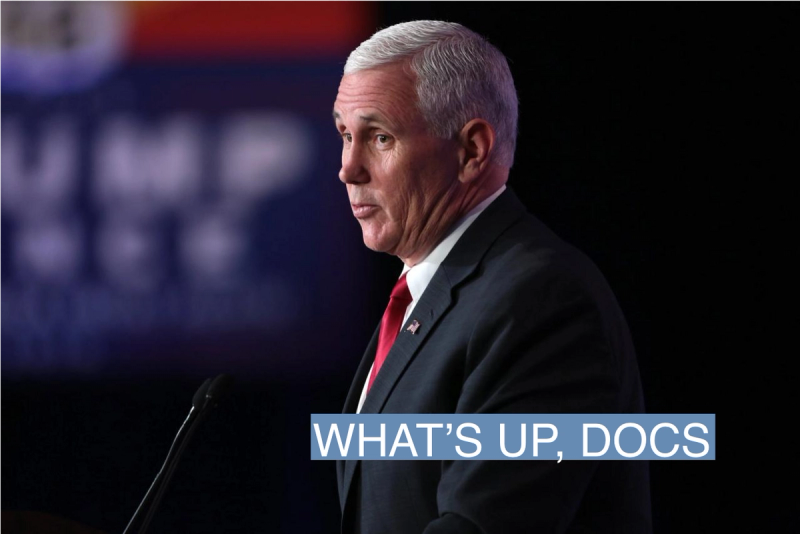 Flickr/Gage Skidmore
Classified documents were found in the Indiana home of former U.S. Vice President Mike Pence. The "small number" of files discovered during a Jan. 16 search by Pence's aides were "inadvertently boxed and transported" during the last days of President Donald Trump's administration. Classified materials were previously found in Trump's and President Joe Biden's homes — many hundreds, in Trump's case — and special prosecutors have been appointed to investigate both men. U.S.-based Flagship readers are advised to check their desk drawers for classified documents, in case the problem is spreading.
FOX-News Corp merger canceled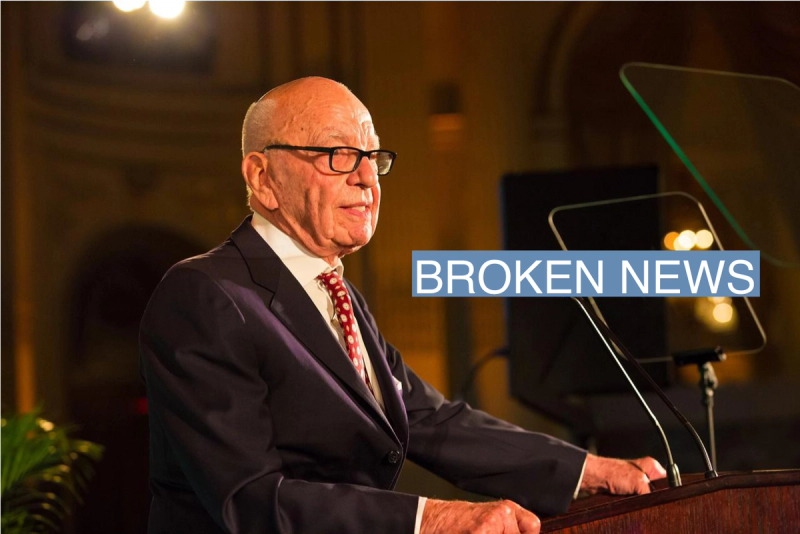 Rupert Murdoch. WikimediaCommons/Hudson Institute
Rupert Murdoch called off a planned merger between FOX and News Corp. News Corp owns The Wall Street Journal, The Times, and many other news outlets. FOX runs major cable networks and a streaming service in the United States. The Murdoch family, which owns about 40% of both of the two companies, was exploring bringing them together. But a statement on Tuesday from Murdoch and his son Lachlan, the FOX CEO, said a merger "is not optimal for the shareholders." As minority owners, the Murdochs require support from non-family shareholders, and reports suggest they met resistance.
Google faces antitrust suit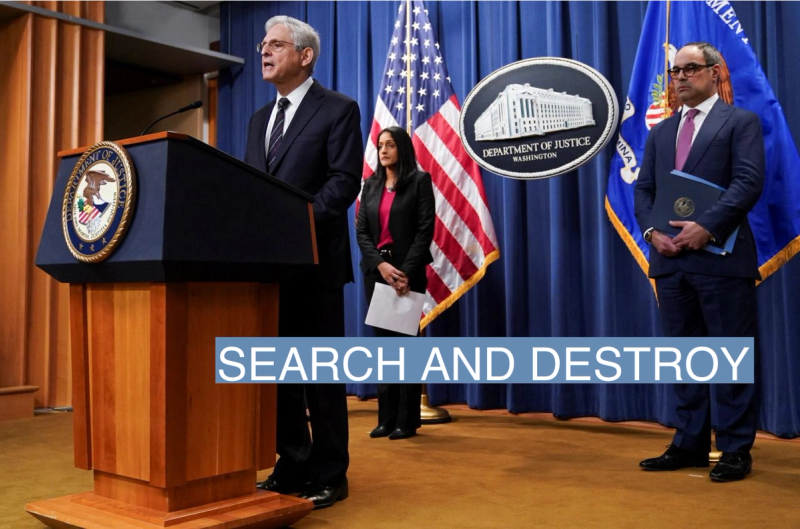 U.S. Attorney General Merrick Garland. REUTERS/Kevin Lamarque
The United States is suing Google, accusing it of illegally monopolizing the digital advertising market. The lawsuit, brought by the Department of Justice and eight states, alleges that Google controls the tech used to buy, sell, and broker deals for ad space, leading to "pervasive conflicts of interest." It's the fifth antitrust suit against Google since 2020. Earlier ones met with mixed success, and Google said the DoJ was "doubling down on a flawed argument." U.S. Attorney General Merrick Garland said the tech giant had "weakened if not destroyed competition." Online ads are Google's biggest income source, although its market share has fallen in recent years.
Food prices soar in Egypt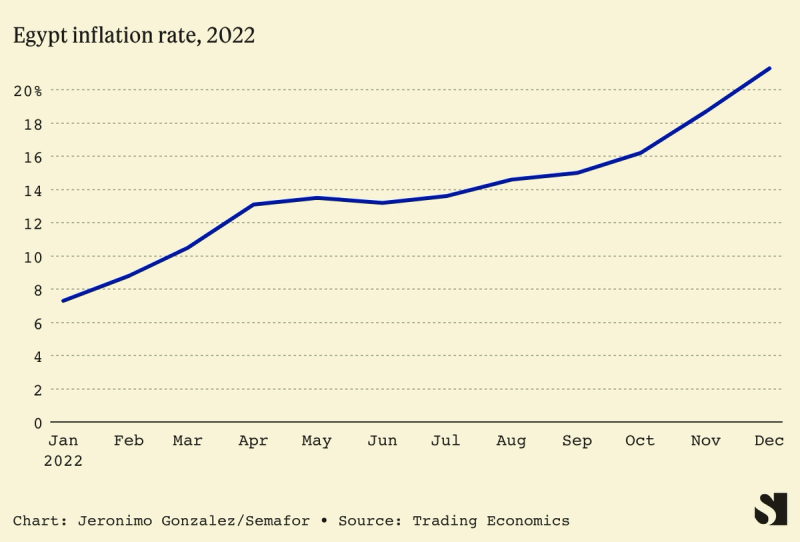 Soaring inflation has turned staples into luxuries in Egypt. Eggs, for instance, have quadrupled in price, while meat has tripled, sending inflation above 20%. Africa's third most populated country is heavily reliant on imported foodstuffs, especially wheat from Ukraine and Russia, which have become difficult to rely on at best. Visitors from those two countries also made up a third of Egypt's tourists, further sending the economy into a tailspin. In October last year, Egypt turned to the IMF for a bailout, the fourth in six years. "Right now, we see nothing on the horizon," a nonprofit worker in Cairo told The New York Times. "Nothing."
South Africa's Russian visitor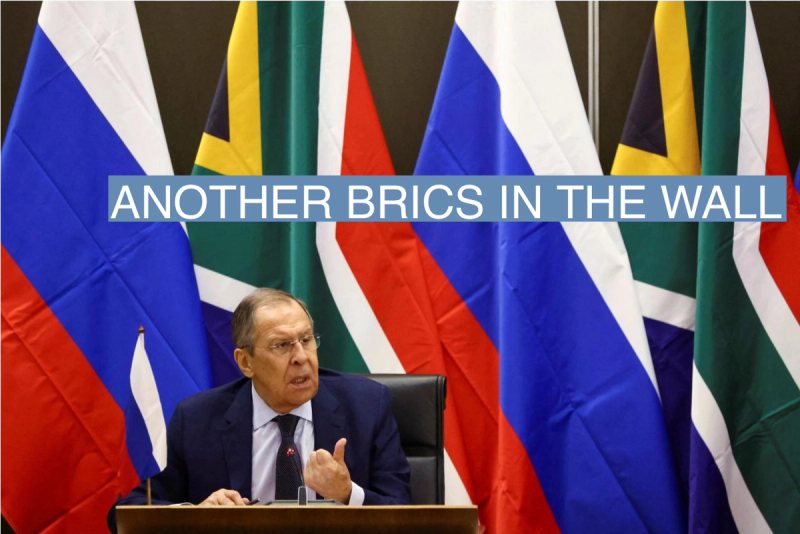 REUTERS/Siphiwe Sibeko
South Africa will support Russia in pushing for a "redesigned global order," South African foreign minister Naledi Pandor said. Her Russian counterpart Sergey Lavrov is touring Africa to revitalize the BRICS (Brazil, Russia, India, China, South Africa) partnership, and perhaps expand it to include countries such as Nigeria and Argentina, to compete with the G7 and other Western-led bodies. Russia, isolated by sanctions, is vying for African support: Lavrov is visiting eight capitals in Africa this month and next. Pretoria criticized Russia's invasion of Ukraine last year, but has not repeated the criticism, and the two countries have announced plans for joint military exercises.
Hundreds freeze in Afghan winter
REUTERS/Ali Khara
At least 124 people died in freezing weather in Afghanistan. The coldest winter in 10 years has cut off rural areas: Roads are blocked and helicopters are often unable to land in mountainous terrain. Tens of thousands of livestock died too, raising risks of starvation. Relief efforts are hindered by the Taliban barring Afghan women from working with aid agencies, prompting several international organizations to suspend operations in the country last month. The edict will remain in place, however, a Taliban minister told the BBC: "The men from every family are already participating in relief efforts, so there's no need for women."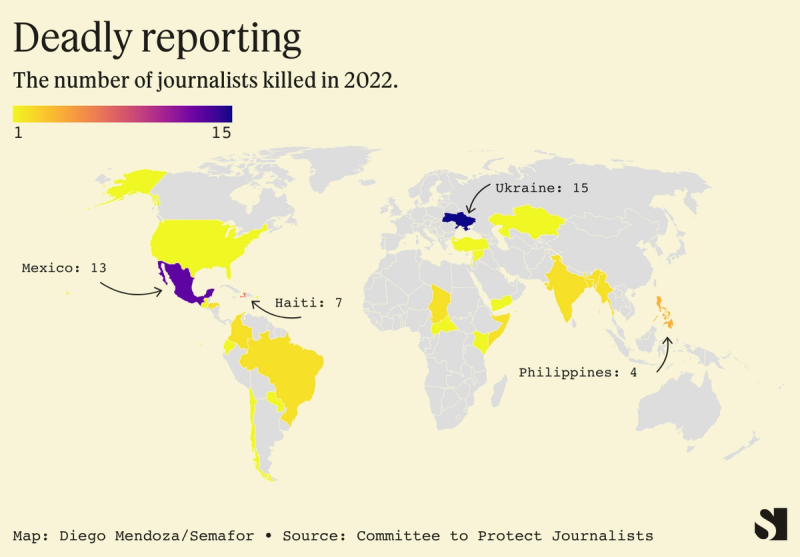 At least 67 journalists were killed worldwide in 2022, with Latin America accounting for nearly half of the murders. The main reason for the killings was reprisal for reporting, the Committee to Protect Journalists wrote in its annual report. Almost a quarter of deaths took place in Ukraine. The second deadliest country was Mexico, with 13 murders, the highest ever recorded there despite more than 50% of journalists saying they self-censor due to the risks of reporting on crime and corruption. Although mechanisms for the protection of journalists exist in Mexico, they are severely underfunded. It comes as little surprise: The Mexican state is "the main aggressor of the press" according to Expansión.
Brexit hits Eurostar passengers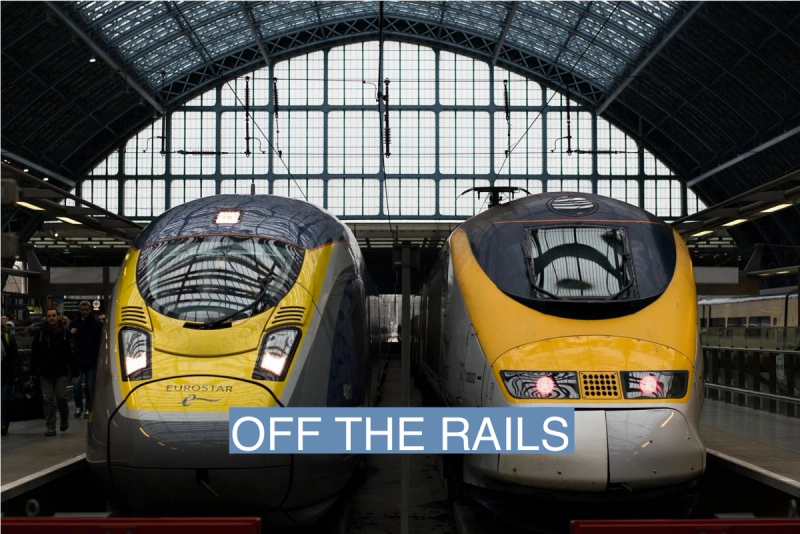 WikimediaCommons/0x010C
The Eurostar boss said peak-hour trains between Paris and London run a third empty because of post-Brexit border delays. Only 550 of 894 seats are sold on morning trains, despite high demand, because the more stringent passport control can't process passengers fast enough. "The system does not work anymore," Eurostar's new chief executive told The Financial Times, although the service is expected to return to profit after two painful pandemic years. Brexit has also increased the cost of construction, The Guardian reported, with both labor and materials going up in price more in the United Kingdom than in other European countries, and reduced exports.
Eleven nods, and history made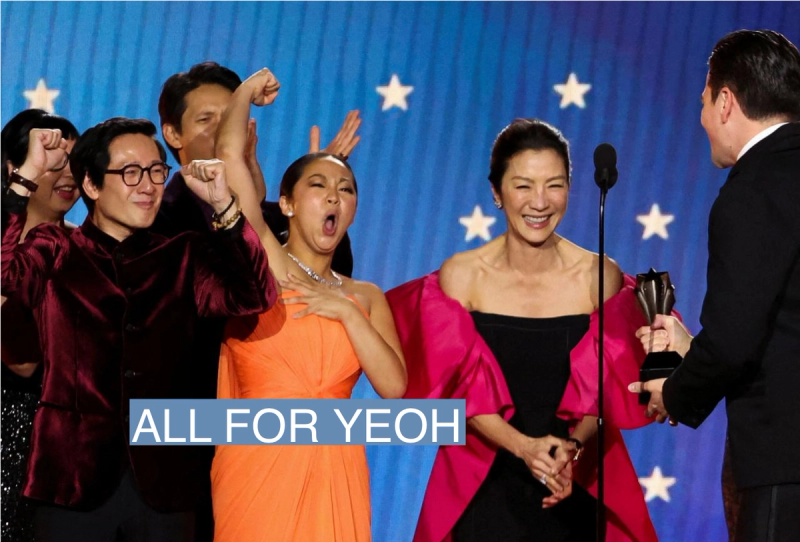 REUTERS/Mario Anzuoni TPX IMAGES
A24's mind-bending sci-fi film Everything Everywhere All at Once led the Academy Awards nominations with 11 nods including Best Picture and Best Director. But Michelle Yeoh's nomination for Best Actress in a Leading Role is history-making: it marks the first time an Asian woman has been honored in that category, one which is among the least diverse at the prestigious awards show, The Hollywood Reporter notes. Meanwhile, co-star Stephanie Hsu's nom for Best Supporting Actress, alongside Hong Chau, represents the first time two Asian women have been nominated in the same category.
Warcraft switches off in China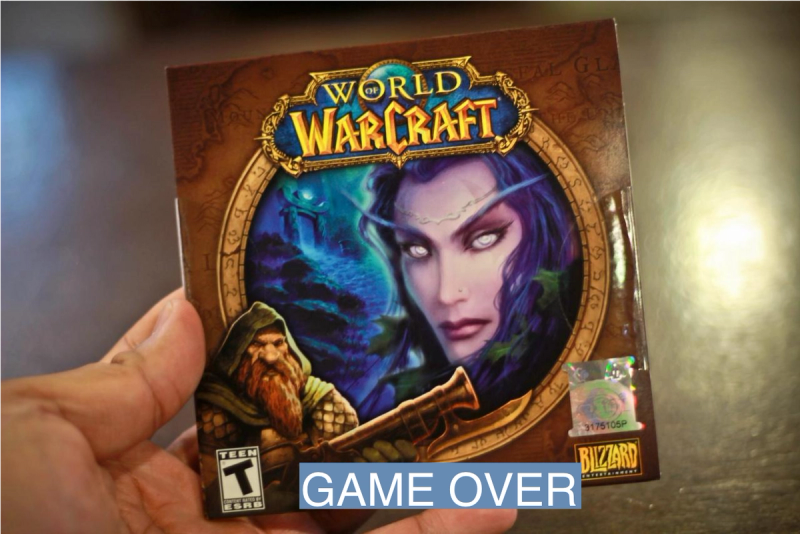 Flickr/Sham Hardy
World of Warcraft went offline permanently in China, leaving millions of players bereft. The hugely popular online game first came out in 2004, and some players have grown up with it, investing thousands of hours into their characters. Western game companies, like WoW's developer Blizzard, need to work with local publishers to operate in China. Blizzard had a 14-year relationship with Chinese gaming firm NetEase, but renewal negotiations broke down, with the two firms publicly accusing each other of bad behavior. Players are distraught: "I cried all night in my sleep because the game went offline," CNN quotes one player saying on social media.
South Africa's biggest opposition party stages a protest in Johannesburg over the country's power crisis.
Amazon workers in the U.K. strike for the first time.
The movie Pathaan, starring Bollywood superstars Shah Rukh Khan and Deepika Padukone, is released in India.

Births in Japan fell to a record low last year as the country battles to reverse its shrinking population. The reasons are multifold, and the problem is shared by other nations, but an earlier sharp drop in the fertility rate in 1966 was explained by a phenomenon little known outside Japan. During most of the 60s, the fertility rate in the nation stood at 2 or 2.1 children per woman, but in 1966 it suddenly fell to 1.6. The sharp drop was driven by the superstition of the Hinoe-Uma (Fire- Horse), according to a World Bank blog. Some people believed that women born in 1966, the Year of the Fire Horse under an ancient calendar system, were liable "to have a bad personality" and "kill their future husband." Many families decided to forgo having children altogether, Emi Suzuki and Haruna Kashiwase wrote.
A Mexican queen rules Netflix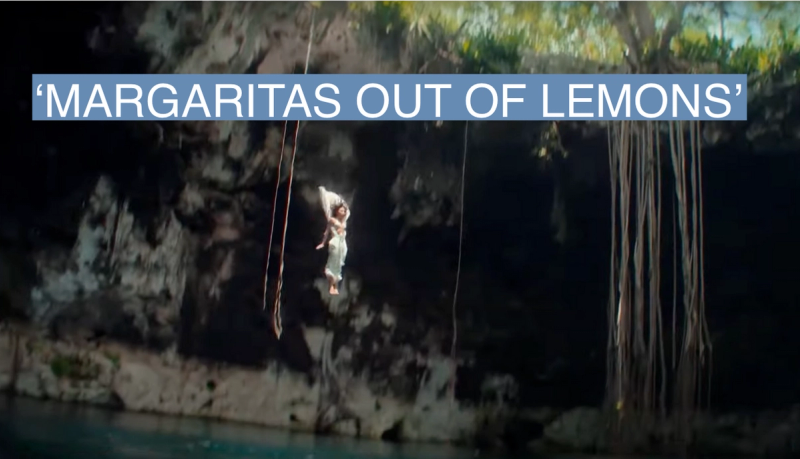 YouTube/Telemundo English
A Mexican series dominated Netflix's most-watched non-English TV list. The third season of La Reina del Sur (Queen of the South), based on a bestselling 2002 Spanish novel of the same name, tells the story of Teresa Mendoza and her rise to the top of an international drug cartel. "Destiny forced her into a world she didn't want, a man's world, where she had to battle many evils," Mexican actress Kate del Castillo, who plays the protagonist, earlier told Forbes about her character. "And she made margaritas out of lemons."
If you enjoyed Flagship, please share it with your family, friends, and colleagues — it makes a big difference to our mission to cover the world with intelligence and insight.
To make sure Flagship hits your inbox every day, add flagship@semafor.com to your contacts. In Gmail, drag our newsletter to your "Primary" tab.
You can always reach us on that address, or by replying to this email. We'd love to hear from you!
Thanks for reading, and see you tomorrow.
— Tom, Preeti Jha, and Jeronimo Gonzalez
Want more Semafor? Explore all our newsletters at semafor.com/newsletters