The News
Argentines celebrated the DNA identification of a man as one of the many babies separated from their parents during the country's 1976-1983 dictatorship.
The discovery by the human rights group Abuelas de Plaza de Mayo — or Grandmas of Plaza de Mayo — marks the 131st child identified as one of the children systematically stolen from political prisoners during this period.
In one video, spectators cheered and shouted "Grandmas!" during the announcement ceremony in Buenos Aires.

Know More
The 131st child, who chose to remain anonymous, was born in 1978, months after his mother Lucia Angela Nadin and father Aldo Hugo Quevedo, members of an armed leftist group, were kidnapped by Argentine authorities, according to Estela de Carlotto, president of Abuelas de Plaza de Mayo.
"Yesterday, the National Genetic Data Bank told us the good news: he is the son of Lucia and Aldo," de Carlotto said at a press conference.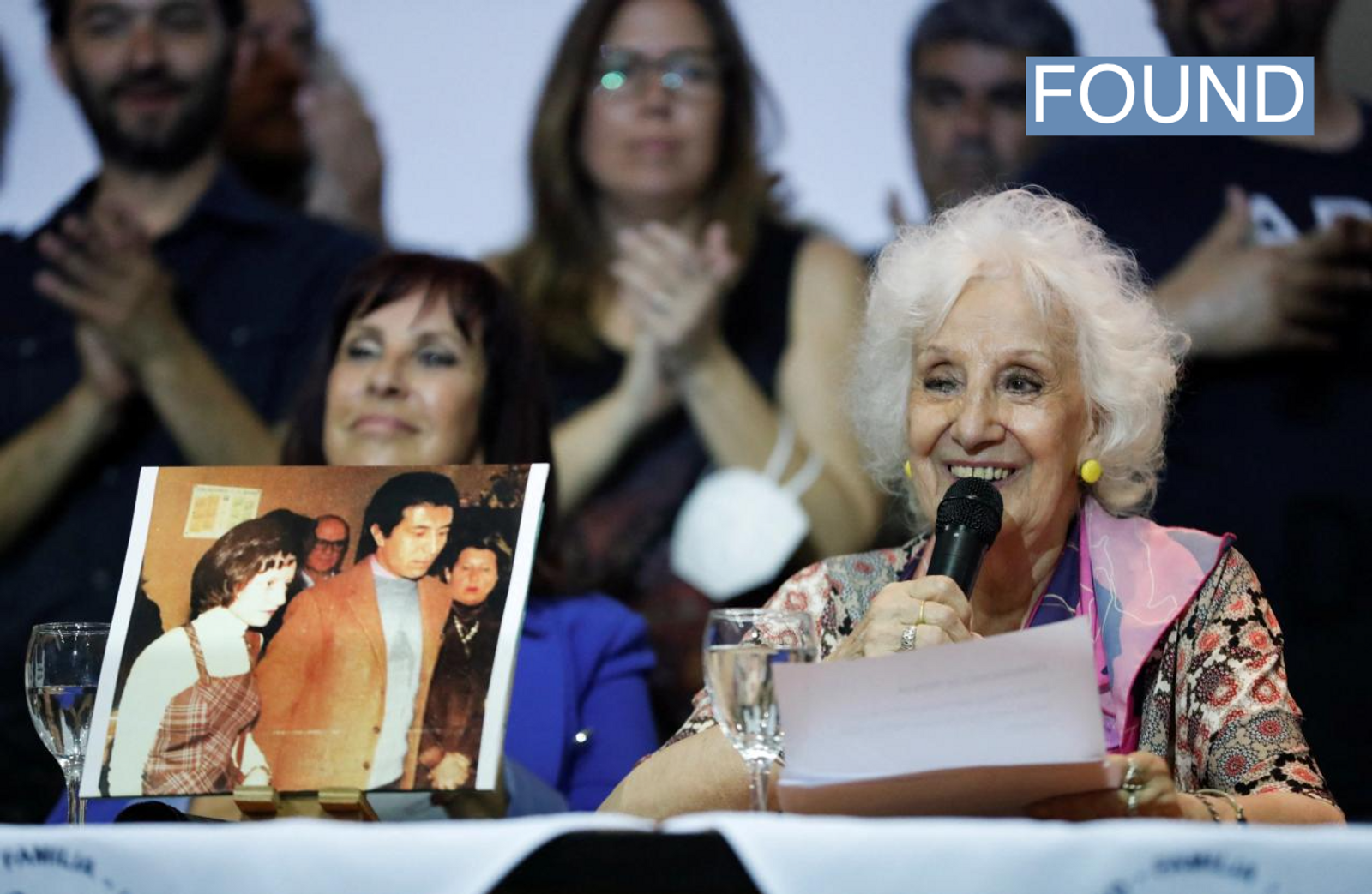 According to "las Abuelas," a judicial investigation this year located the suspected son in September. The man agreed to undergo genetic testing to confirm his identity. De Carlotto said his maternal grandparents were unaware that his mother was pregnant at the time of her kidnapping, but they had submitted genetic material to the Data Bank in 2005 in the hopes of finding any trace.
Neither she nor Quevedo have been found.

Quoteworthy
After the ceremony, de Carlotto told reporters she had been rejuvenated by dedicating herself to identifying the missing children.
"I was sick yesterday but healthy today," she said. "Take note of the the effect that happiness has: I feel younger today than I did yesterday."

Step Back
Argentina was ruled by a military dictatorship between 1976 and 1983, commonly known as the "Dirty War" era. Historians estimate that up to 30,000 political dissidents were kidnapped, tortured, and killed during this time.
"Las Abuelas" were formed in 1977 as an activist group demanding the government release the whereabouts of the dissidents. They estimate that about 500 children were separated from their parents during the dictatorship years.
The group last identified a child in 2019, Javier Matias Darroux Mijalchuck, who they helped reunite with his biological uncle.