The Numbers
The number of pigs in Germany has dropped by 4.74 million — a nearly 20% decrease — over the last two years as rising livestock costs squeezed farms, according to a new government report on Wednesday.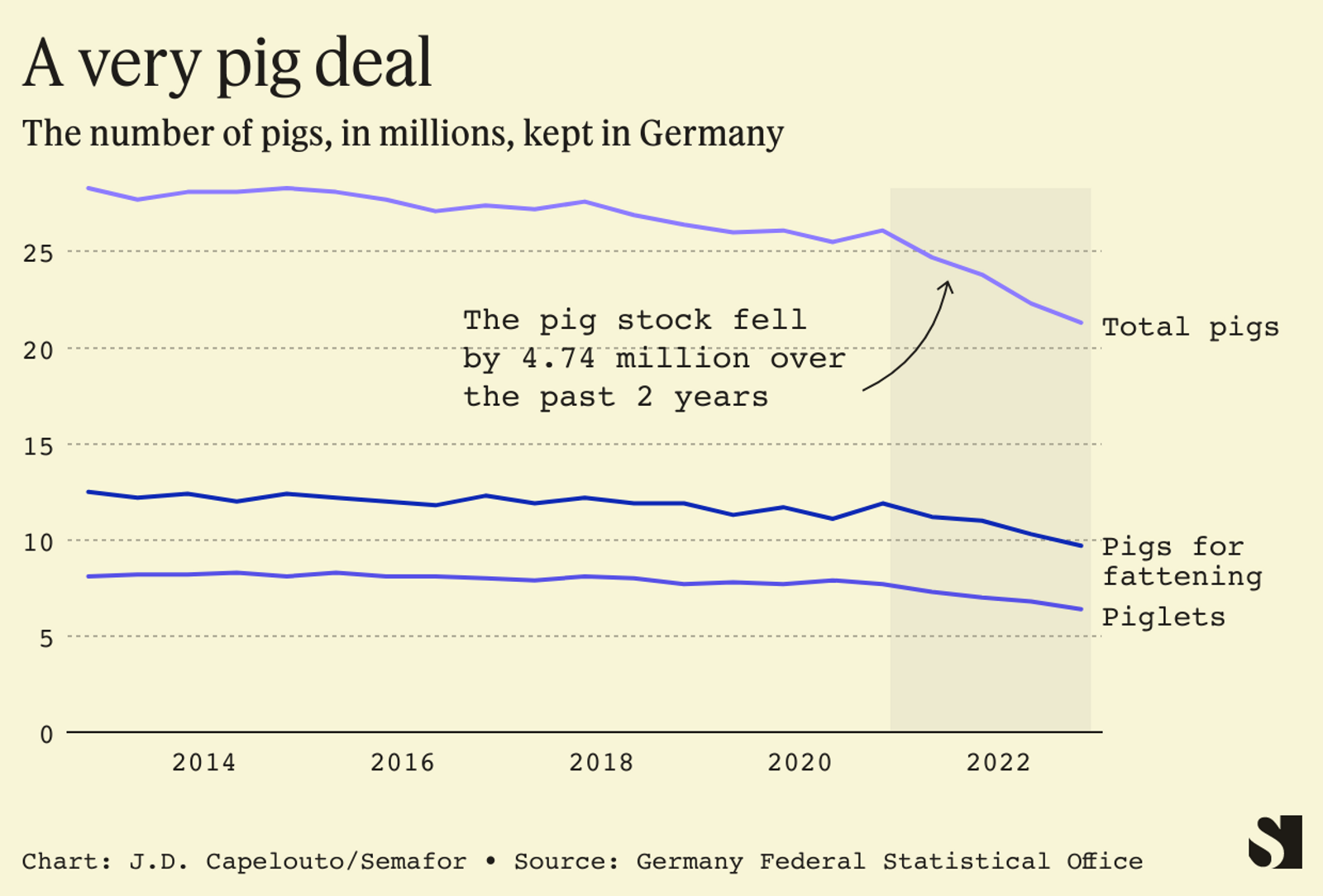 The data pegged the pig population at 21.3 million as of last month, compared to 26.1 million in November 2020, marking a 18.2% decrease. The number of pigs — including piglets and fattening pigs — dropped by over 1 million in just the last six months, according to the report.
The number of pig farms dropped, too. Last month, Germany recorded 16,900 farms keeping pigs, down from 20,400 two years ago. That number has steadily decreased over the past 10 years, marking a 43% drop since 2012.

Step Back
Why have the number of farms and pigs dropped so drastically? The government report points to increased energy, fertilizer and feed costs that affect farms' bottom line. Energy prices have gone up nationwide, and according to data released earlier this month, feed for farm animals was 33% more expensive in October 2022 than it was a year earlier.
Those costs were passed on to Germany's consumers. Pork prices were 47% higher this fall than they were in October 2021.

The View From The Cattle Ranch
The number of cows in Germany, meanwhile, remained about constant. The government reported 11 million cattle last month, a 0.6% drop from a year earlier.
The number of sheep — 1.5 million — also remained virtually unchanged.