The News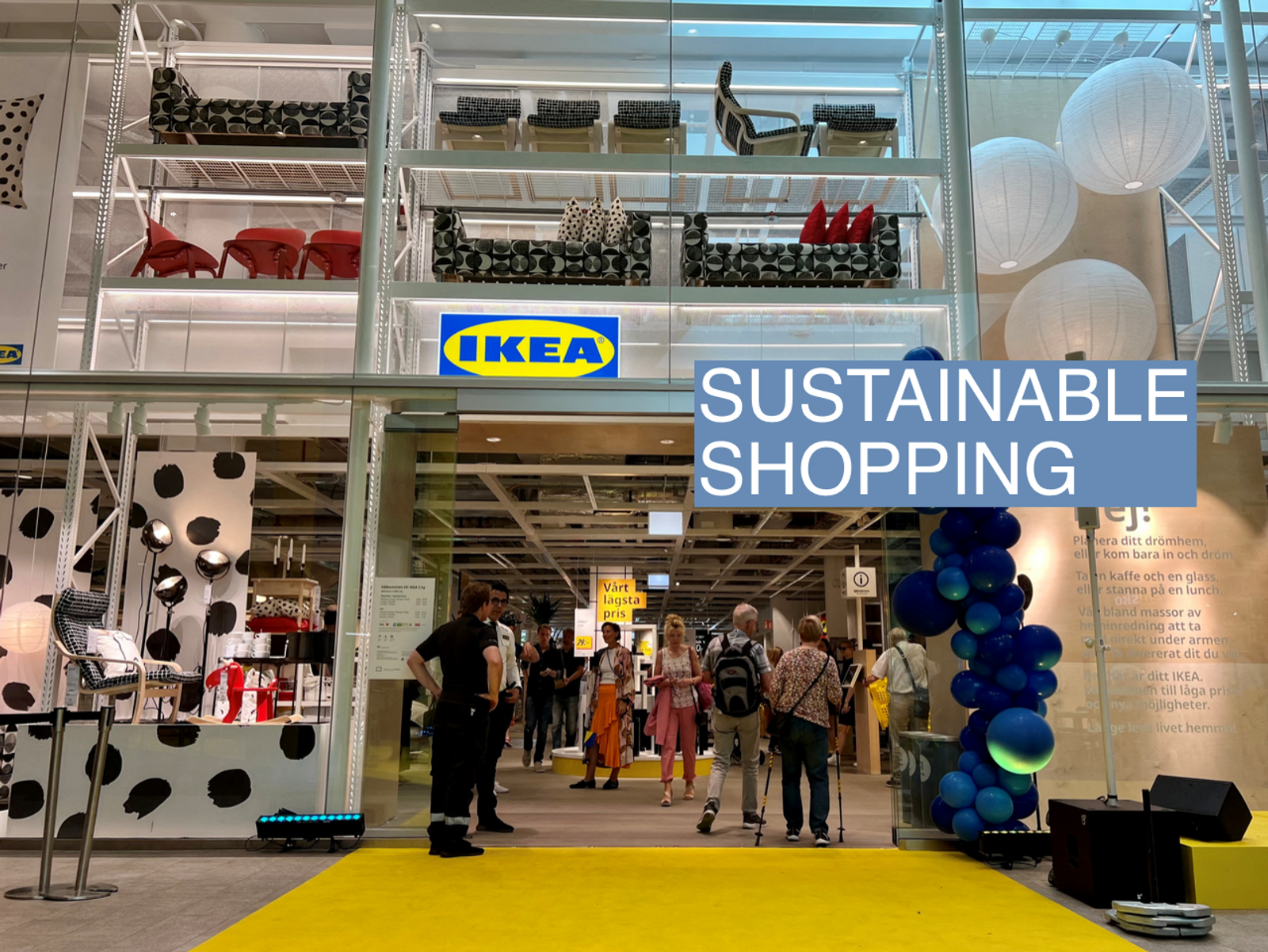 Rising inflation and environmental awareness are spurring consumers to turn to secondhand sofas and tables, and IKEA is following them as the largest furniture retailer looks to burnish its sustainability credentials.
The company recently upgraded its bargain corners, where customers can purchase damaged pieces and display objects, and promotes them as "circular hubs" to cut waste and help the planet. A company spokesman told Semafor that reducing IKEA's climate footprint requires changes that impact every aspect of its operations, including what products to produce and what materials to use.
Elsewhere, ads for furniture and homeware in online classified sites show that the secondhand sector is expanding fast. Dutch site Marktplaats says its users last year traded almost four million pieces of secondhand furniture.
And at Milanuncios, one of Spain's largest classified websites, demand for furniture jumped 11% from January to October 2022 compared to last year. A poll of its users showed that 84% considered secondhand goods more sustainable.

Gabriele's View
The shift to secondhand furniture is likely to have a significant impact on the amount of waste produced. Of the 12.1 million tonnes of furniture manufactured in the U.S. every year, only 0.3% is recycled, while 80% ends up in landfills.
In the EU, the total annual furniture waste reached 10.8 million tonnes in 2018, the most recent data. And up to 90% of that waste is incinerated or sent to landfill, according to the European Federation of Furniture Manufacturers.
"It's the beginning of a trend," said Joanna Parman, strategic insight director at Kantar, a data analytics consultancy. "The concept of sustainability has been around a long time. Now it's gaining traction with big-ticket items, where consumers are more sensitive to prices."
While the move to secondhand furniture is good news for the environment, it dents the earnings of manufacturers and retailers, and cuts their labor needs. Inter IKEA Group, owner of the IKEA furniture brand, recently said its fiscal 2022 annual sales volume to franchisees fell 7-8% compared to last year. U.S.-based Wayfair, which also operates in Europe, said its sales declined 13% in the first nine months of the year.

Room for Disagreement
Shrinking disposable income may explain the fall in furniture sales, rather than a heightened awareness of environmental issues. That means it will bounce back as soon as inflationary pressures ease. Goldman Sachs, for one, expects U.S. consumers to start spending again after Christmas.

The View From Europe
Wherever the economy ends up, governments — especially in Europe — are enacting policies that incentivize the reuse of resources. That means furniture is bound to become more expensive, and therefore less affordable.
New sofas and tables will be competing with other products that come with a raft of incentives to lure consumers, such as electric vehicles.
Governments are also taking creative approaches. Berliner Stadtreinigung, the city's municipal waste company, has opened NochMall, a department store selling discarded furniture.


Notable