The News
Slough, England — Faced with the worst energy crisis in recent history, the United Kingdom and Europeans are turning in droves to a technology that has been around for decades:  the humble heat pump. But even as sales have surged, they are running into a basic problem: not enough people know how to install them.
Russia's invasion of Ukraine, the resulting skyrocketing costs in energy, and an avalanche of subsidies, have spurred homeowners across Europe to buy heat pumps for their energy needs as a lower-cost alternative to natural gas boilers to heat their water and home
Europe is expected to reach a total of 45 million residential heat pump installations by 2030, according to energy consultancy Wood Mackenzie. The device will play a key role in the European Commission's approximately $550 billion plan to overhaul its electricity grid. Meanwhile, the U.K. is set to ban gas boilers in newly built homes from 2025.
That's presented new opportunities for companies like Octopus Energy, a disruptive U.K. utility based in the  town of Slough, where the British version of The Office was set. Partly on the back of its heat pump program, Octopus has vaulted from an also-ran to the U.K.'s third-largest electricity supplier, with 4.9 million customers after a recent acquisition.
To tackle a shortage of people who know how to install the devices, Octopus has built full-sized replicas of two typical U.K. homes. They are used to train 1,000 people a year to keep up with the boom. Most of them previously installed gas boilers.
"We have to get this right," said John Szymik, CEO of Octopus, gesturing towards the two model homes. "Net zero is not possible without decarbonizing heating, which is as big a problem in the U.K. as transportation. There isn't a bigger opportunity to make a genuine difference from an engineering perspective."
Government incentive payments to homeowners are making heat pumps more than competitive with gas boilers, with close to three-quarters of the purchase subsidized for some U.K. buyers. Peter Konowalczyk, an Octopus physicist overseeing research and development, estimates there are up to 1.8 million potential installs annually just targeting those with gas boilers reaching replacement age.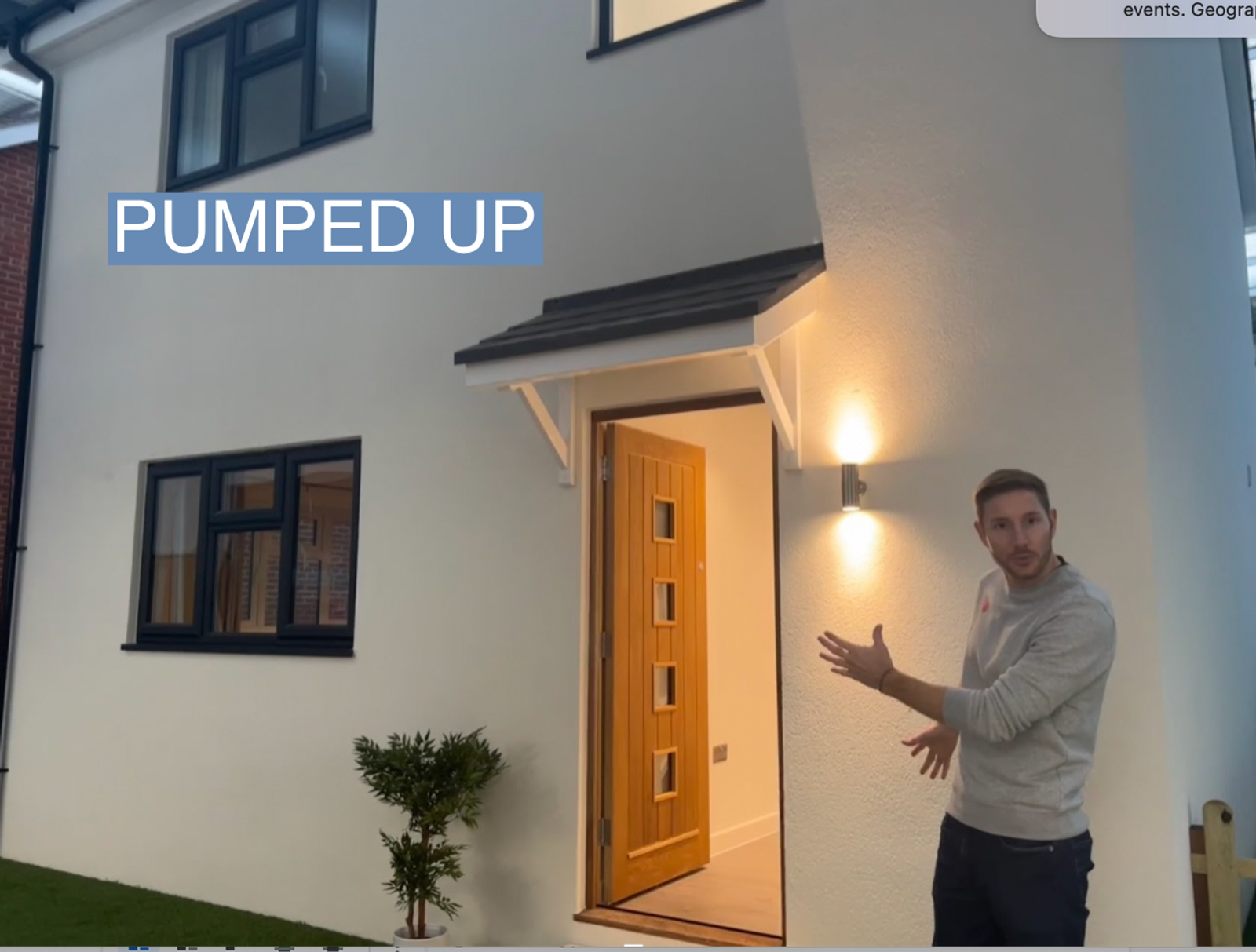 Bill's view
Energy efficiency, and heat pumps specifically, is one of the biggest factors that will help determine whether the U.K. and Europe's recent scramble for fossil fuels like natural gas and even coal will get them through the current energy crisis while simultaneously building a green energy system. The more efficient energy consumption becomes, the easier the crisis will be to surmount and the smaller and cheaper the new, green energy system will be.
And heat pumps are incredibly efficient. Where a conventional boiler loses some of the energy from combusting gas to heat water, heat pumps can produce three to four times more heat than the electrical energy used to power them. They do this by very efficiently transferring existing heat from one place to another, hence they are dubbed pumps.
In a world of someday, some-way green solutions — from nuclear fusion to capturing carbon from the atmosphere — heat pumps are a humdrum, here-today technology.
Heat pumps operate on electricity, as well, so when they're powered by renewable energy they also offer an accelerated path to eliminating greenhouse gas emissions in the heating of homes and other spaces.

Room for Disagreement
For all the excitement and eye-popping growth, the heat pump market isn't growing nearly fast enough to fulfill its potential as a way to cut greenhouse gas emissions.
At the recent rates of growth — around 10% globally — about 253 million would be installed by 2030. That would be far short of the 600 million the International Energy Agency estimates are needed for the world to stay on track to meet a 2050 net-zero target.

The View From Europe
EU nations have installed 12% of the global total of 177 million heat pumps. The world leader is Norway, where 60% of households use  the devices.
Europe has seen double-digit growth in heat pump installations since 2015, and that rate has accelerated since the energy crisis set in last year, and especially since the Russian invasion of Ukraine began to threaten European gas supplies. Gas is used to heat many European homes and buildings.
"What we've seen is a massive push for efficiency," said Jan Rosenow, director of European programs at the Regulatory Assistance Project in Brussels. "In some countries the growth has been more than 100%."
Germany, which in little over a year will require all new heating systems to use 65% renewable energy, has invested $1 billion euros in factory capacity to make heat pumps. Some are operating around the clock.

Notable