The News
Russia's defense minister ordered his troops to retreat from the occupied Ukrainian city of Kherson on Wednesday, marking one of Moscow's most notable withdrawals since the start of the war.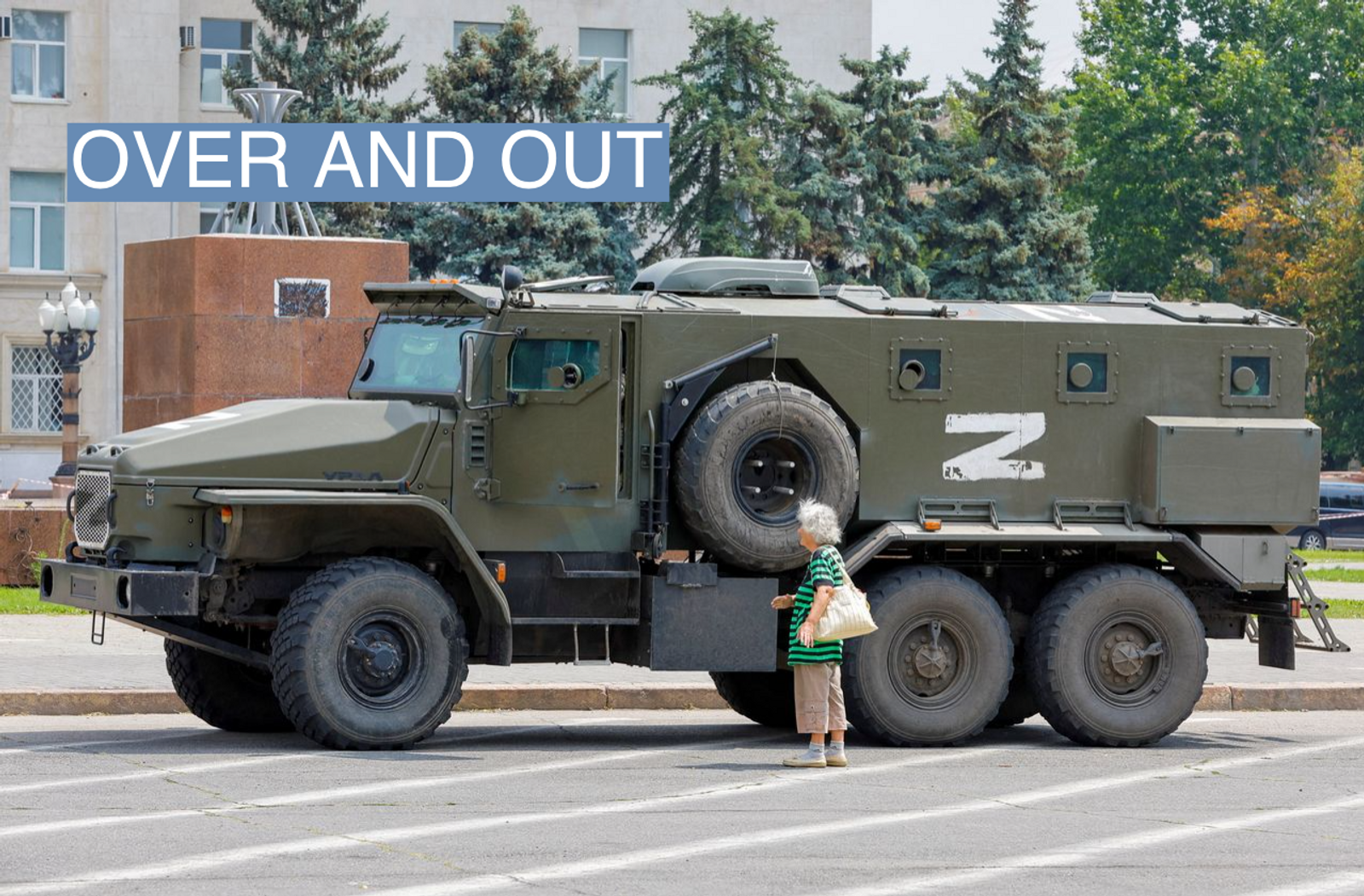 Know More
Speaking to the press, General Sergei Surovikin said it was no longer possible to keep the city of Kherson supplied, adding that soldiers would relocate to the opposite bank of the River Dnipro.
"We will save the lives of our soldiers and the fighting capacity of our units. Keeping them on the right (western) bank is futile," Surovikin said.
This is considered a major setback for Russian President Vladimir Putin after his troops captured the port city following Russia's invasion of Ukraine in February.
But as of midday Wednesday, Ukrainian presidential adviser Mykhailo Podolyak said it had seen no signs of Russian "pullout" from the region, AFP reported.
"We see no signs that Russia is leaving Kherson without a fight," he tweeted.
According to Reuters, the move has long been predicted by Russian war bloggers as Ukraine quickly advanced on Kremlin troops in the area, forcing Moscow to relocate thousands of residents.
Kherson is the main city of the region of the same name. Putin had declared the annexation of Kherson, and three other occupied regions, in September.