Humanity's fight against two of its deadliest diseases is faltering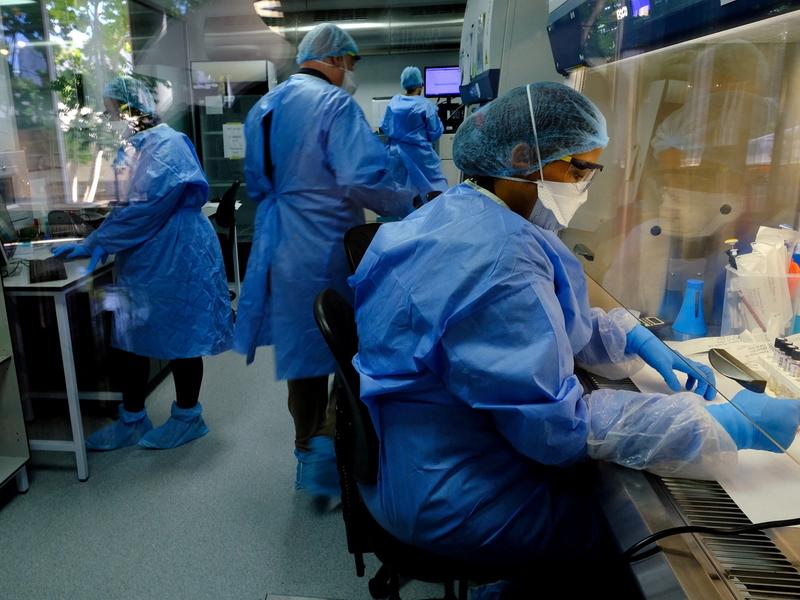 The world is enduring a tough fight against infectious diseases.
Tuberculosis, which is preventable and can be cured, has reclaimed its title as the world's leading cause of infectious-disease deaths after COVID-19 reigned for a brief period of time.
Meanwhile, a successful George W. Bush-era program to eradicate the global HIV epidemic is under threat, as the U.S. Congress has yet to reauthorize funding.
There were roughly 4 million "missing" tuberculosis patients in each of the first two years of the pandemic, meaning that these people developed TB but were never diagnosed or treated, Reuters reports. Despite progress in developing diagnostics, drugs, and a new vaccine, the World Health Organization (WHO) says that there is still a lack of funding and focus to treat TB, described as the "pandemic of the poor." Multidrug resistant TB remains a public health crisis. Among 410,000 people who developed multidrug-resistant TB in 2022 only about 40% accessed treatment.
While TB-related deaths have been dropping for years, the developing world still suffers from a lack of screening programs, meaning that many people are often unaware that they have the disease, The New York Times reports. In Ghana, two-thirds of the population with TB don't know they have it. And while there is some progress in diagnosis and treatment, barriers like a lack of education about symptoms, limited personnel to screen patients, and high costs of medicine prevent patients from getting the care they need. A ProPublica investigation also revealed that the development of a potentially life-saving vaccine against tuberculosis was stalled after pharmaceutical company GSK gained control over the product, but prioritized the development of a shingles vaccine that moved through trials at a much faster pace.
A George W. Bush-era program that committed billions of dollars to fighting the global HIV epidemic is awaiting reauthorization from the U.S. Congress. The President's Emergency Plan for AIDS Relief (PEPFAR) has received backlash from some conservative voices claiming, without grounds, that the program "funds support access to abortions." The reauthorization "is at an impasse because of misperceptions and inaccurate assertions that have no bearing whatsoever on PEPFAR's purpose and work," experts wrote in a journal on Science.org.