India's state elections will be a popularity test for Modi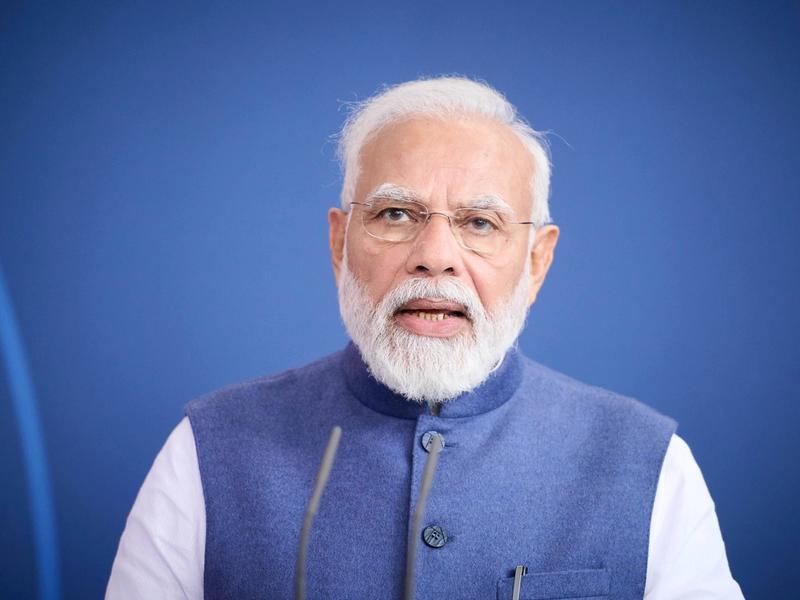 Millions in India have begun voting in local elections in two out of five key states on Tuesday — a political test for Prime Minister Narendra Modi who is eyeing a third term as the country's leader in next year's national elections.
Voting kicked off in the northeastern state of Mizoram and central state of Chhattisgarh, where India's opposition Congress party holds power. Elections will then begin in the state of Madhya Pradesh on Nov. 17, and western Rajasthan and southern Telangana on Nov. 23 and Nov. 30 respectively.
Over 160 million people are eligible to vote in the regional polls — a sixth of India's total electorate. The votes will then be counted on Dec. 3 and results are expected on the same day.
While surveys show that Modi will likely secure a third term as prime minister, his Hindu nationalist party recently faced "political earthquakes," including losing a high-stakes election in the south Indian state of Karnataka earlier this year, followed by the formation of a major opposition alliance of 26 political parties dubbed "INDIA," Vaibhav Vats wrote for the Atlantic in August. The setbacks could be "an early sign of growing psychological fatigue with the talking points of Hindu supremacism," and threaten Modi's certainty of winning the 2024 general elections. When politically threatened, however, Modi and his BJP party have successfully turned to "religious polarization" to mobilize the Hindu right base, Vats wrote, engaging in tactics targeting Indian Muslims. "The Hindu right is never more dangerous than when it feels its hold on political power becoming imperiled," Vats wrote.
The elections in the Northeast state of Mizoram will offer a chance to "gauge the political mood" in India and test whether the BJP can wield its influence over the Northeast region, which has usually been more "inward looking" and where national politics haven't had much of an impact of people's voting decisions, Joy L K Pachuau writes for The Indian Express. However, this time, the region "seems to be succumbing to the party that is most assimilationist in its agenda" and observers will closely watch whether a BJP-aligned regional party will win. But the recent ethnic violence in the neighboring state of Manipur have made people "wary of the BJP," Pachuau argues.