The Facts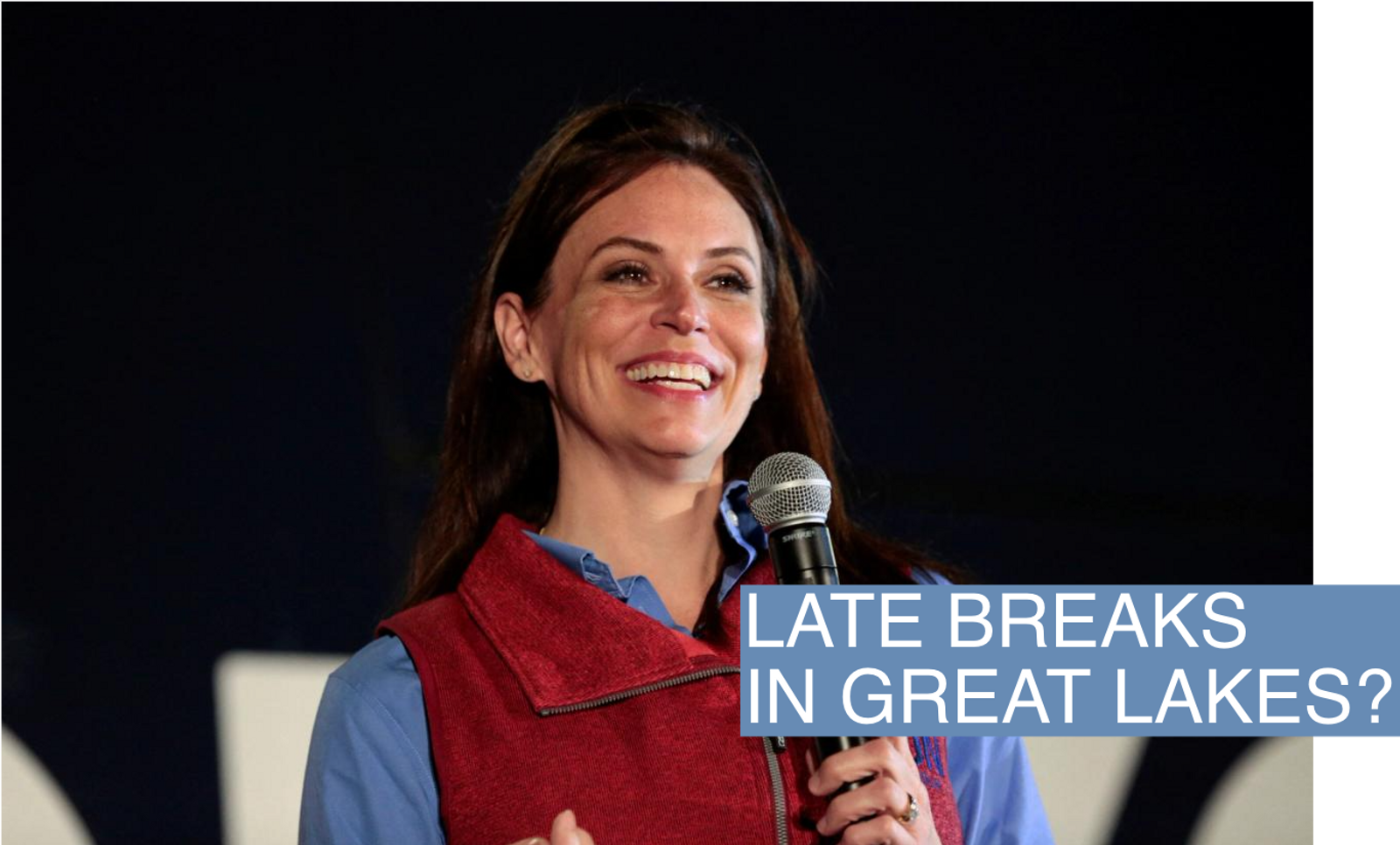 CLINTON TOWNSHIP, Mich. – The special guests at Tudor Dixon's Friday night rally brought dark warnings for parents. Riley Gaines, a champion swimmer at the University of Kentucky, talked about being forced to compete against transgender swimmer Lia Thomas. Khalil Othman, a former Democrat who protested the presence of sexually explicit books in nearby schools, told of how Stephen Colbert made fun of his story and pretended that he didn't exist.
"She's standing up for the families," said Othman, standing in front of Dixon's campaign bus in a crowded church parking lot. "She is going to protect our kids."
Republicans and conservative groups have spent at least $50 million this cycle on a topic that wasn't a focus of their 2020 campaigns – transgender rights, and Democratic support for gender-affirming care for young people.
In Michigan, Dixon and attorney general candidate Matt DePerno have campaigned to stop sexually explicit materials in schools, while a campaign to beat a pro-abortion rights ballot measure has framed it as a plot to legalize "sterilization" — the amendment would codify a right to procedures like vasectomies — as a backdoor to gender surgeries for minors.
Opponents of Proposition 3, which would add a set of abortion rights to the state Constitution, have spent $16 million on the sometimes-grisly ads, elevating the issue and lowering support for the measure. Polling has found a slight majority of voters ready to pass it, with opposition growing since this summer.
"What I have seen and heard from people is that non-traditional Democratic voters are coming over," Democratic Governor Gretchen Whitmer told Semafor after a rally in another Detroit suburb on Thursday. "They're so upset about this fundamental right being ripped away from women and girls in this country."
Still, some Republicans see the ballot proposition helping them by giving conservative voters another reason to turn out. Turnout in Detroit, still the biggest stronghold of Democratic votes here, has lagged compared to four years ago, even after a visit last week from Barack Obama. Democratic weakness there, if combined with stronger conservative turnout in north, central, and west Michigan, is the clearest path to a Republican upset.
The GOP's nominees blame Whitmer's 2020 pandemic orders for business closures and lower test scores in schools, and blame the Biden administration for post-pandemic inflation, themes for Republicans around the country.
They've also played up gender issues. DePerno reminds jeering voters that Attorney Gen. Dana Nessel, the first lesbian to take that role, joked about putting a "drag queen in every classroom." Dixon promises to enact the sort of policies that the governors of Florida and Texas have, which were more popular than early media coverage indicated.
"We will pass a Florida-style bill to make sure that we have no sex and gender talk between kindergarten and third grade," Dixon promised on Friday night. "And we will make sure that this age-inappropriate content and pornography is not in our schools for our kids to pick up."

David's view
Republicans have a shot at upset victories here, and believe that the Democrats' urban turnout problems could be decisive. Democrats know it – they were pouring resources into turnout last weekend and public polling has over-estimated their final support since 2016. A GOP victory here wouldn't just remove a Democrat seen as a potential presidential candidate. It would fill Republicans with confidence that attacks on gender identity are politically effective.

Room for Disagreement
Democrats believe there's plenty of political energy behind standing up to attacks related to LGBT youth. State Sen. Mallory McMorrow raised over $2 million after a viral speech denouncing a Republican colleague who accused her of wanting to "groom" and "sexualize" schoolchildren.