The News
Despite worsening economic conditions and rising costs across industries, wealthy consumers are still willing to spend, and several global luxury brands continue to celebrate increases in revenue and demand.
Here's a rundown of which ultra-premium industries are seeing the most success, and which have a mixed outlook.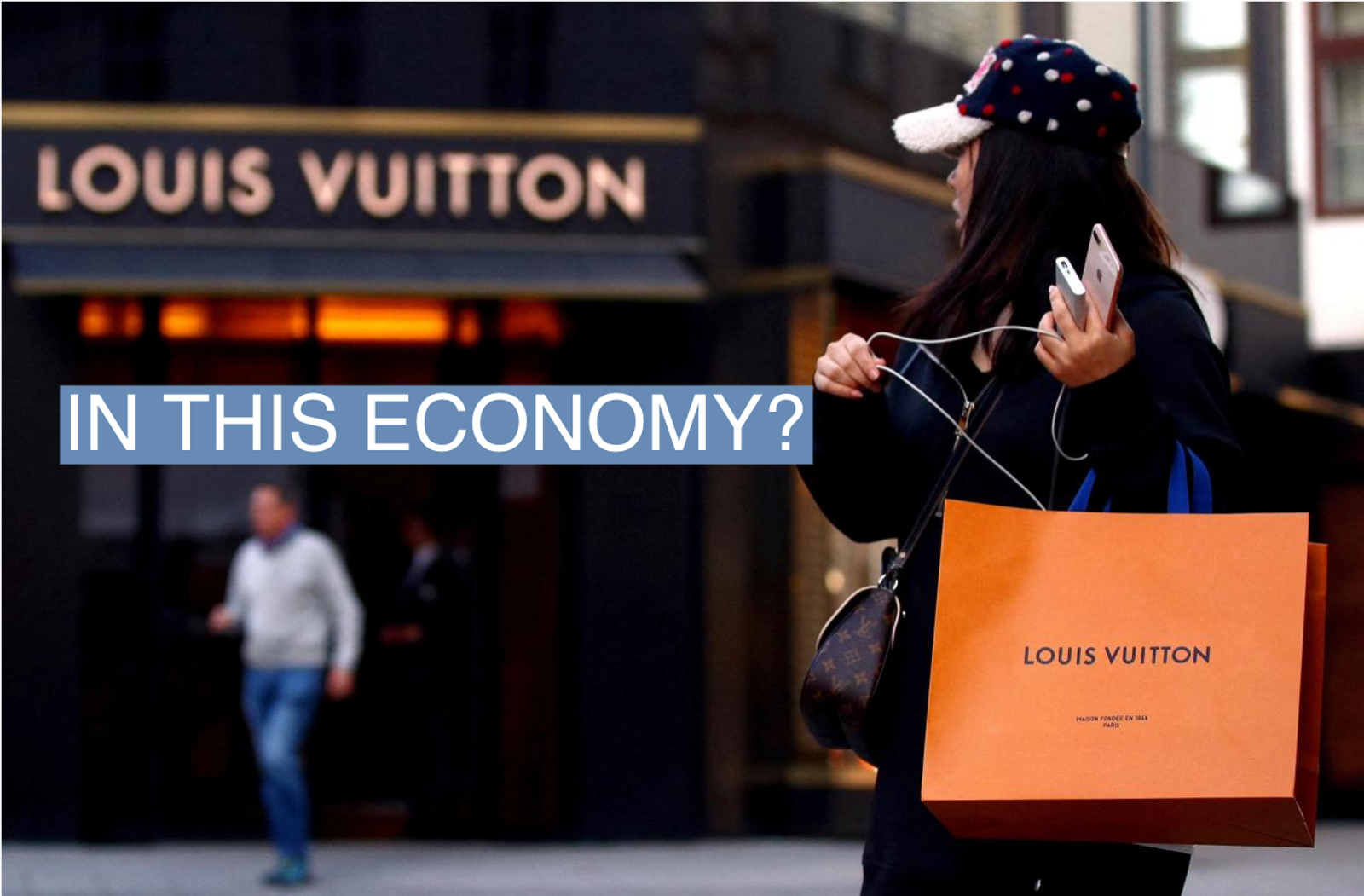 Know More
🚗 Luxury sports cars
Ferrari said Wednesday its demand and sales remain strong, with its CEO reporting that "with the exception of a few models, our entire range is sold out." Heralding high demand and an order backlog, Mercedes-Benz expects its profits to rise at least 15% this year. And Porsche is predicting a strong 2023 as its profits soared this year, even as it had to increase prices.
👜 Designer fashion
It's looking good for popular luxury designers ahead of the holiday season. LVMH, the company that owns brands like Louis Vuitton, Christian Dior, and Givenchy, beat its sales forecast for the last few months, with Reuters noting that "shoppers have not lost their appetite for high-end designer fashions in the face of a gloomy economic backdrop."
Hermes, which makes Birkin handbags, reported increased revenues and announced plans to hike prices next year. Luxury group Kering, owner of brands like Gucci and Balenciaga, also saw sales increase.
⌚ Luxury watches
A recent Morgan Stanley report predicted that top luxury watch brands including Rolex, Patek Philippe, and Audemars Piguet will drop their prices as supply has swelled, Bloomberg reported. A few other brands including Bulgari and Girard-Perregaux have better outlooks and may increase prices, the report noted.
🍸 High-end drinks
Sales of luxury drink brands have grown this year, Forbes reported. And while an economic report from Rabobank forecast that demand for premium brands would dip in a recession, an expert noted that alcohol has remained popular throughout past economic crises.
LVMH, which also owns Dom Pérignon, Veuve Clicquot, and Hennessy, reported that revenue for its alcohol brands are up 23% this year compared to last year.
🛥️ Super yachts
The market for super yachts is booming, the Sydney Morning Herald reported last month. Waitlists to buy one can last three to five years, with one company reporting it had 1,024 super yachts on order for 2022, the most in over a decade. Today's buyers, however, are unlikely to be Russian oligarch billionaires.