The News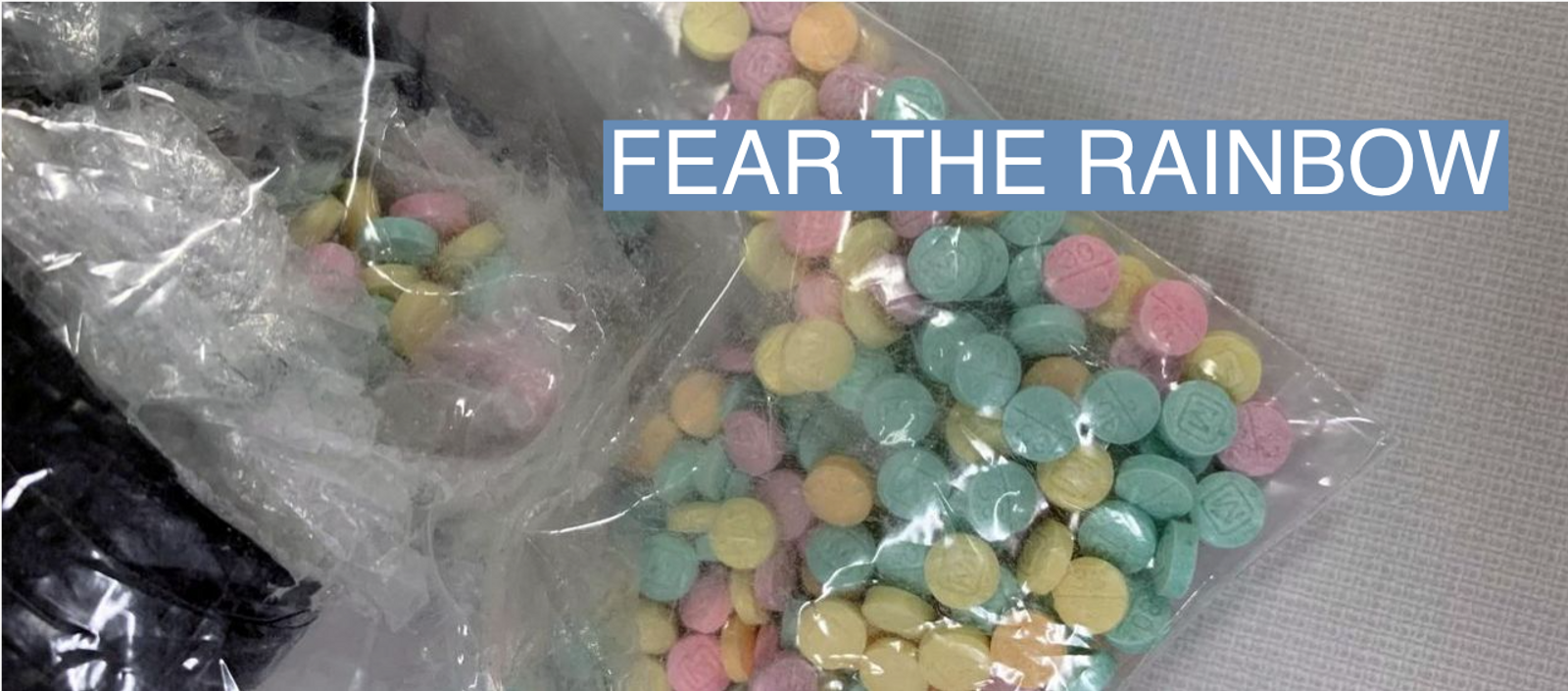 MESA, Ariz. – It was the talk of Republican candidates over Halloween weekend: A rumor that their trick-or-treating kids might get candy-colored fentanyl from strangers.
"The cartels, they're dressing up this fentanyl like candy," GOP U.S. Senate nominee Blake Masters told the crowd at a Halloween-themed family rally on Friday evening. "I know we're all going to be vigilant and protect our kids here this Halloween."
"The drug cartels are targeting kids with this colored candy fentanyl," said GOP attorney general nominee Abe Hamadeh.
"Make sure you know where the kids' candy comes from," said Republican Kelly Cooper, who's challenging Rep. Greg Stanton in the state's 4th Congressional District.
Republicans nationwide, and some Democrats, have warned that "rainbow fentanyl," multi-colored pill versions of the deadly drug, could wind up with children. They cite concerns from DEA administrator Anne Milgram that the bright colors may be used to boost their appeal to younger customers. A group of 13 Republican Senators recorded a PSA video ahead of Halloween warning parents to "triple check their candy for drugs." Last week, 12,000 pills hidden in candy packages were seized from a smuggler at Los Angeles International Airport, which inspired more coverage of the rumor.
But criminologists and local police have also said that there is no evidence of fentanyl actually being given to children in candy packaging.
In interviews on Sunday, the Democratic nominees for U.S. Senate and attorney general in Arizona said they had not even heard of the rumor until being asked by Semafor.
"It could be another conspiracy theory. Who knows?" said Sen. Mark Kelly. "I think kids can go out and safely trick-or-treat."
Kris Mayes, the Democrat facing Hamadeh, talked up her "serious plan" for stopping fentanyl trafficking with better border security, and said she had no response to the candy claim.

David's view
It's another example of a divided information universe, where America's left and right can absorb completely different information. Voters I talked to at both Democratic and Republican events were skeptical about the idea that a drug smuggled as candy would suddenly be handed out to children, but Republicans had generally heard the claim somewhere. Democrats hadn't.