The News
The size of the Biden administration's ambitious climate plan, which includes a giant infrastructure package and the recently passed Inflation Reduction Act, has the government scrambling and some businesses worried that the money won't flow fast enough.
The initiatives have created a torrent of plans for new manufacturing plants, newfangled energy sources and other ways to reduce greenhouse gasses in the atmosphere. But for any of that to happen, the full potential of the two packages have to be implemented on a massive scale.
That challenge has engulfed Biden administration officials and bureaucrats who deal with energy, agriculture, environmental protection, transportation and taxes in a frenzy of activity drafting guidelines and application processes so the money can be doled out. Ex-officials are being summoned back to DC temporarily to help implement the measures rapidly.
Bill Yearsley, the chief executive of Terra CO2, which makes a carbon-free cement substitute, said he is anxious about losing the opportunity to get his product to market. He understands the Department of Energy is rushing to staff up and train new workers to process applications for funding.
With funds in hand, Yearsley says Terra CO2 can quickly help reduce the carbon footprint of an industry that's considered among the most challenging to decarbonize. He's worried Terra may have to wait too long for the money targeted at early stage businesses and technologies for which alternative private finance isn't available.
"Their timelines are painfully long," he told Semafor. "We'd love to see some things improve because we need this type of capital. But the need is now, not three years from now."
The Department of Energy didn't respond to a request for comment in time for the publication of this story.
Company announcements and news reports of plans, meanwhile, are coming by the dozen each week as businesses look to D.C. for how to go about receiving the promised benefits. At the same time, their lobbyists are fanning out across Washington to influence the rules and processes that guide the doling out of funds and tax breaks.
Schneider Electric, a global provider of services and hardware for electrical power systems, recently announced a $46 million investment to modernize and upgrade factories in Lexington, Kentucky and Lincoln, Nebraska to take advantage of the growing demand the company sees coming from the Washington initiatives.
"Last year we put $100 million into U.S. manufacturing. The (IRA) gives certainty to the demand and the pace of this transformation, so we're investing another $46 million into U.S. facilities," Aamir Paul, President of Schneider's U.S. division, told Semafor. "We think it will catalyze change."

Bill's view
The two laws, which are only beginning to be rolled out, truly are breathtakingly transformative — potentially. They immediately put the U.S. into a global leadership role on climate and energy transition, and could literally revolutionize the nation's economy, putting it on a green footing.
Policy think tank Rhodium Group estimates the IRA will reduce emissions to between 32% and 42% of 2005 levels by 2030, compared with 24% to 35% without it.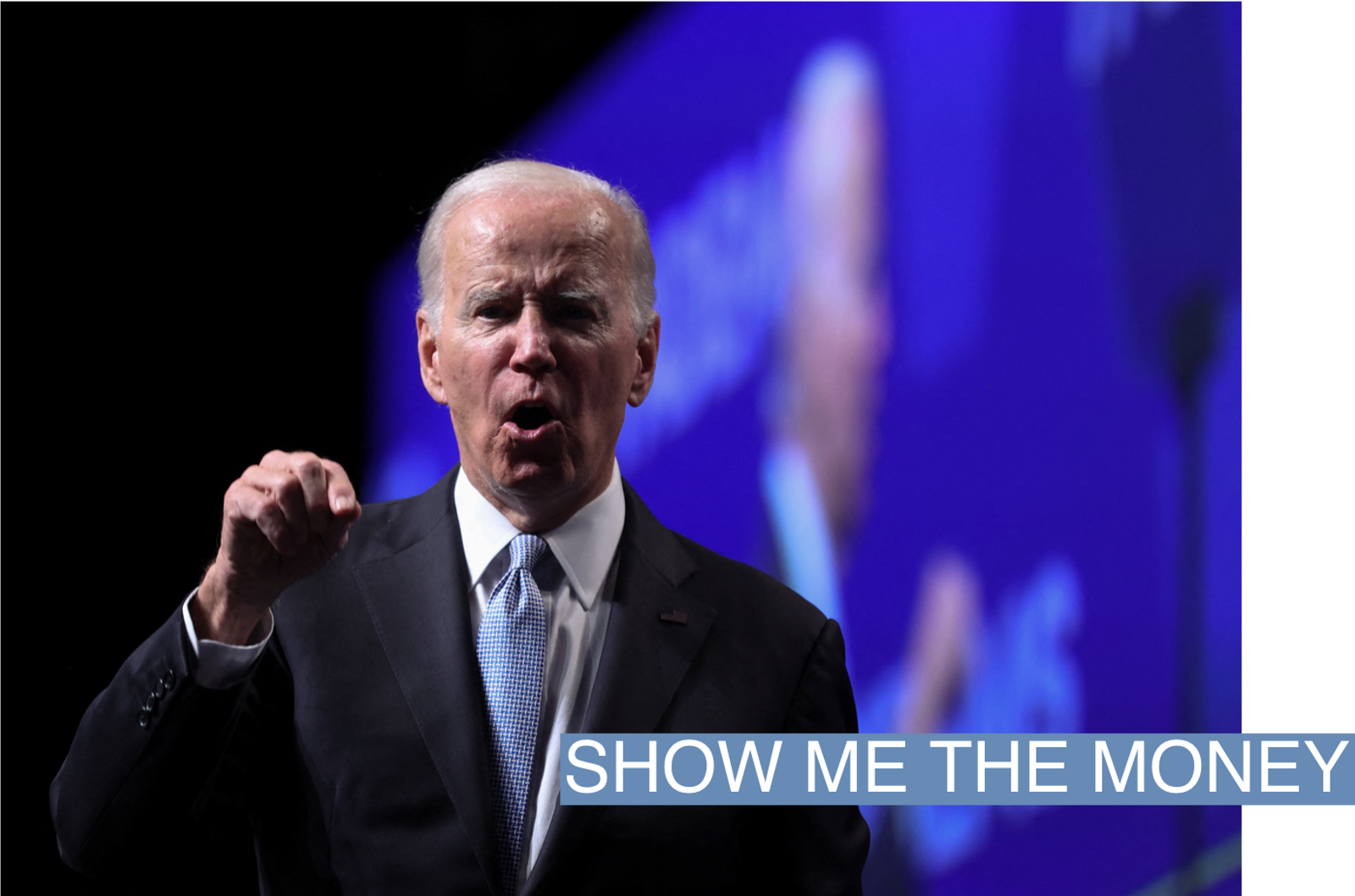 Taken together, they're the sort of industrial policy initiative a Japan or France is known for, but which has not been attempted in the U.S. since the New Deal. The dual measures may not quite reach FDR proportions, but they're capable of cutting U.S. greenhouse gas emissions by kicking off an overhaul of the U.S. energy landscape that will transform the American economy in its implementation.
Several industries get a huge boost, including:
Electric vehicles. The infrastructure bill includes $7.5 billion in incentives to build a nationwide network of charging stations, while the IRA massively boosts support for battery manufacturing and subsidies for electric vehicles built in the U.S.
Renewable energy. The IRA doles out decade-long, generous and predictable tax incentives for production of clean energy, regardless of the technology, opening new avenues for innovation.
Carbon removal. IRA provisions pour cash in the coffers of projects that pull carbon from industrial processes or directly from the air, making so-called carbon capture one of the biggest beneficiaries of the beltway extravaganza.
But the economic effects — and particularly how the impact may get distributed across the country in ways that bolster support for an accelerated energy transition — is what's gotten many in the climate movement, DC politics and business energized.
In the weeks following the IRA passage in early August:
Honda and LG Energy Solution announced plans for a $3.5 billion investment in a new battery plan in Fayette County, Ohio that the companies say would create 2,200 jobs.
Toyota announced plans for a $2.5 billion expansion to a battery plant in North Carolina that will create 350 jobs.
General Motors said it would invest $760 million in a Toledo, Ohio factory that will be used to make electric trucks.
Gotion High Tech of Big Rapids, Michigan said a $2.4 billion investment will create 2,350 jobs to produce up to 200,000 new tons of materials used for battery storage.
Between the federal outlays and tax incentives and the private investments, the IRA alone could spur $1.7 trillion in total spending over the next ten years, according to an analysis by investment bank Credit Suisse.

Room for Disagreement
But getting the IRA and Infrastructure programs underway is a huge lift for Washington departments and agencies unused to moving this quickly on such a scale.
Unlike with private investors, public comment periods are required, along with lengthy applications and permitting procedures. And businesses, chafing to grow fast, can feel frustrated even when Uncle Sam offers funds they often can't get from private banks or other investors.

The View From Brisbane, California
The enclave just south of San Francisco is home to Heirloom Carbon, a start-up venture aiming to remove 1 billion tons of carbon dioxide from the atmosphere by 2035. With help from the IRA and some big name investors, including Bill Gates' Breakthrough Energy Ventures and the Department of Energy, the company uses a proprietary process repeatedly deploying limestone like a sponge to absorb carbon dioxide and wring it out for storage.
The IRA represents a now-or-never moment for an embryonic industry with dozens of start ups. Using a variety of approaches, they all aim to pull carbon dioxide straight from the atmosphere and store it permanently in the ground. Once considered fanciful, the idea has gained traction rapidly as pilot projects have gotten off the ground in the past few years, including one in Iceland.
The IRA offers large tax incentives, paid quickly in cash, for carbon removal. The hope is by reaching scale fast and learning by doing, these companies will be able to remove significant volumes of carbon from the atmosphere. They are nowhere even remotely near that level now.
Yet they're thrilled for the chance to try. "The beauty of it is we see the money quickly. Because we need to scale, and that takes money," Alex Dennett, the company's head of marketing told Semafor.

Notable
Even as programs like the IRA boost renewables, climate change itself is threatening to shrink the supply of green energy, by exacerbating droughts. Bloomberg explores the great drying up.
Kingsmill Bond, an energy analyst at RMI, uses the newly released International Energy Agency's World Energy Outlook to posit that fossil fuel demand is peaking globally.