How Israel's allies and adversaries perceive the Gaza ground invasion plan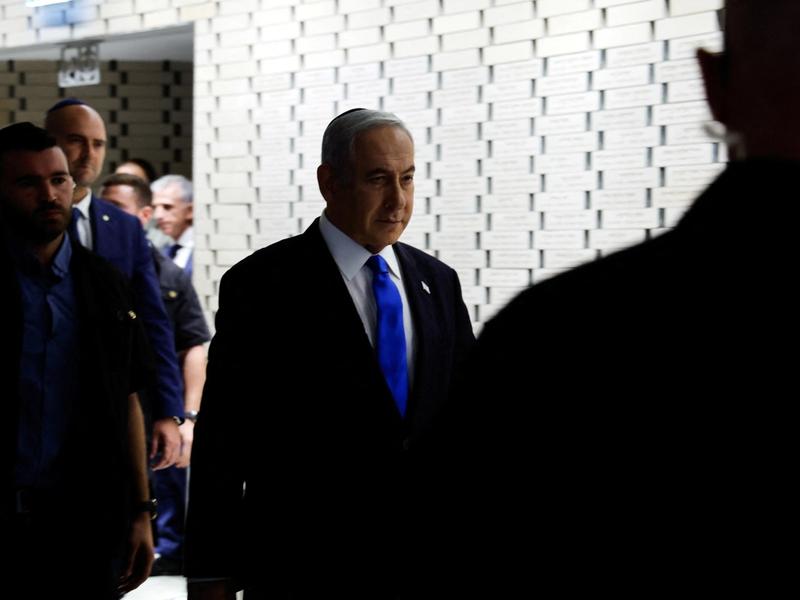 Israeli Prime Minister Benjamin Netanyahu has reiterated that his forces will carry out a ground invasion of Gaza, but the timing of the impending assault has been complicated by the West's concerns over risking a full-blown conflict in the Middle East, the safety of hostages still being held by Hamas, and the possible violation of humanitarian laws.
French President Emmanuel Macron on Wednesday said that a "massive" invasion would be "an error" for Israel and "incompatible" with humanitarian law. Israel's allies, especially the U.S., are also worried that a Gaza invasion will further destabilize the Middle East, giving adversaries like China the opportunity to expand its influence.
The invasion's timing and tactics could be significantly shaped by the U.S.' concerns of preventing a large-scale Middle East conflict. The Biden administration's tone on Israel's response has gradually shifted from full throated support of the country's retaliation to Hamas' attack to now delaying the prospect of a ground invasion to focus more on hostage rescue and humanitarian aid to Gaza, the Hill reports. Netanyahu has historically not been enthusiastic about large-scale ground invasions, writes Amos Harel for Haaretz, and US military officials are concerned that the Israeli forces have no achievable military goals in Gaza. Given such circumstances, the U.S. solution to a ground invasion could involve airstrikes, smaller ground incursions, and assassinations of senior Hamas figures instead of door-to-door raids as the IDF has historically done.
It's a "high-wire" act for Iran to manage its involvement in the war while balancing regional interests with internal stability, Reuters reports. On one hand, being on the sidelines of a full-blown Israeli invasion of Gaza could set Iran back in its pursuit of regional domination and be perceived as a sign of weakness by its proxy forces. But getting itself drawn into the conflict would spark public backlash and further fuel its economic crisis. Tehran is "facing this dilemma" of whether to send Hezbollah to "save their arm in the Gaza Strip" or "to let go of this arm and give it up," one former Israeli intelligence official said. They're "calculating their risks."
"China is adopting the Ukraine playbook on the Israel–Hamas war" in an effort to undermine the U.S. and its allies' unconditional support for Israel, writes Ahmed Aboudouh, a fellow at the Chatham House think tank. In publicly positioning itself as a neutral mediator, Beijing is not providing Israel with military assistance or funding so as to appease Global South countries, many of whom are sympathetic to the Palestinian cause and could help China in the long run by rallying behind its causes in Xinjiang and Taiwan. China's non-interventionist stance means it cannot directly influence a ground invasion, but Beijing is aiming to "degrade the U.S.' global standing and win the 'discourse power' war," Aboudouh writes.