The News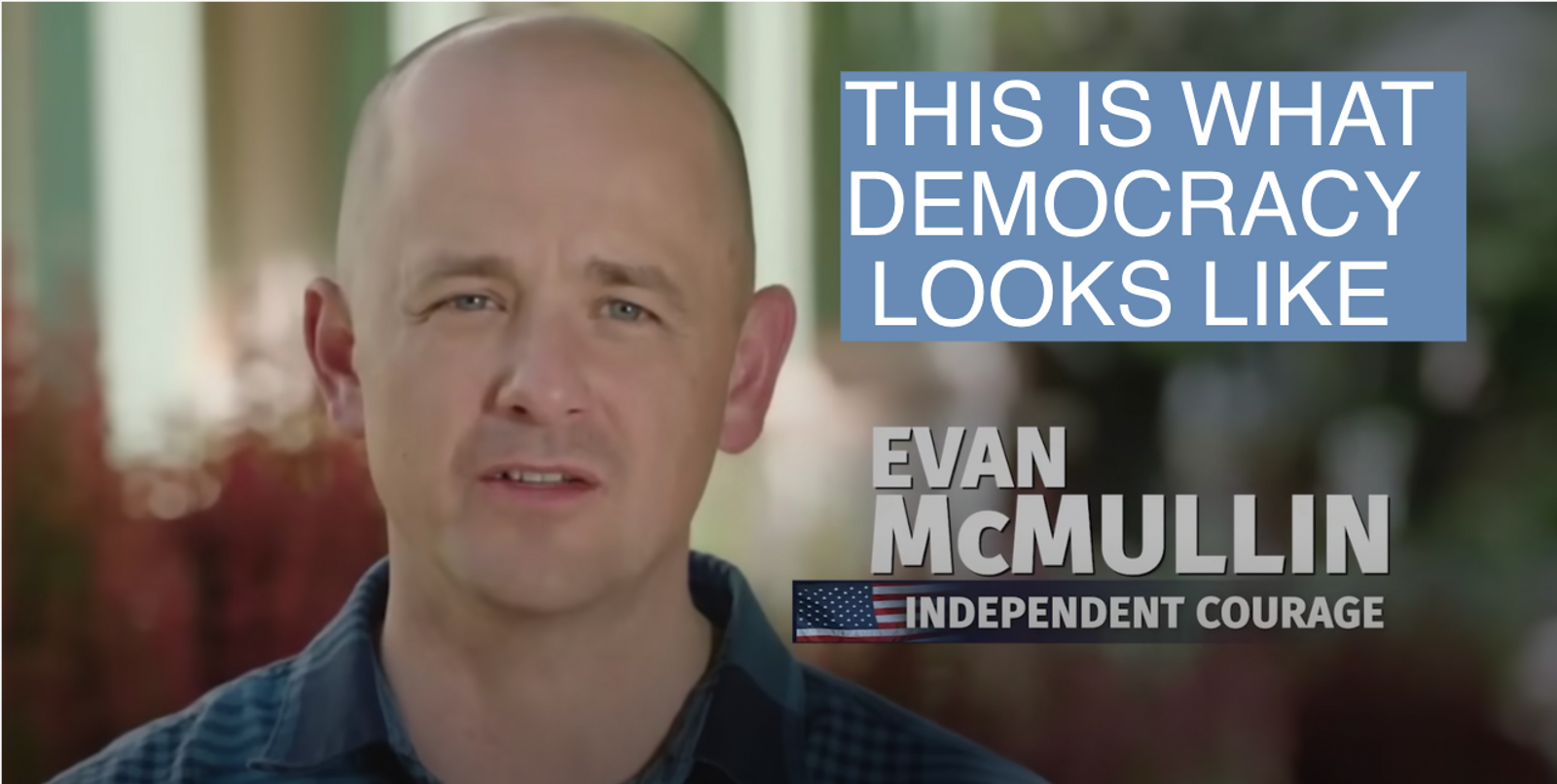 SALT LAKE CITY – There are few places left in America where the conspiracy to overturn the 2020 election is on top of voters' minds. On Thursday afternoon, Salt Lake City's public library was one of those places.
Three hundred people, and two overflow crowds, crammed into an auditorium to hear U.S. Senate candidate Evan McMullin talk with Rep. Adam Kinzinger, R-Ill. about threats to democracy – starting with the riot at the Capitol on Jan. 6, 2021.
"We talk about 9/11, but I have to say, it shook me in the same way," McMullin said. "Different type of event. But just as dark, just as evil."
The race between McMullin and Sen. Mike Lee, R-Utah has touched on other topics; inflation, the national debt, the EPA's heavy hand in Utah. But since McMullin entered the race as an independent, and since Utah Democrats voted to endorse him and run no candidate of their own, it's the only federal election largely focused on whether the incumbent tried to overturn the last one.
"I don't think that this is going to become the norm," said Thom DeSirant, the executive director of Utah's Democratic Party, of the party's decision to join the McMullin "coalition" and sit out the race. "Our delegates chose not to nominate a candidate because Mike Lee is a threat to our republic."
National Republicans don't think the gambit will work, and their internal polls show Lee maintaining a lead – smaller than his 41-point landslide win six years ago, but enough to win. They've watched the media over-estimate McMullin before, when he ran for president as an anti-Trump independent and, very briefly, made the GOP sweat in a state it never loses.
"He poses more of a threat than a regular Democrat, that's for sure," said Carson Jorgensen, the executive director of the Utah GOP. Lee's own evolution, from a critic who called for Donald Trump to "step aside" in 2016 after the Access Hollywood tape to a supporter who endorsed legal challenges to the 2020 election, was one plenty of Utah Republicans had made.
"People are kind of in that mindset now of 'I'd take a mean tweet and $1.89 gas' right now,'" added Jorgensen.
Lee was one of the Republicans who voted for McMullin in 2016, as the challenger reminded the audience at their one and only debate last week. "You stood on principle," McMullin told Lee. Then, in 2020, Lee texted back and forth with White House Chief of Staff Mark Meadows about "legal remedies" in states Trump lost – the "most egregious betrayal of our nation's constitution in its history by a U.S. senator," according to McMullin.
Lee said that McMullin was lying about him, but didn't dispute that Jan. 6 was ugly. "I was one of the people trying to dismantle this situation, trying to stop it from happening," Lee shot back, holding up his pocket-sized Constitution. "Because I believe in this document, written by the hands of wise men raised up by God to that very purpose."
It was the high-minded fight about democracy that many of Trump's enemies hoped would happen across the country this year. And it largely hasn't, except in Pennsylvania's campaign for governor and the handful of races for state election officers.
Last week, the Democrats' House Majority PAC slashed its ad buy in a southwest Wisconsin district, giving up hope of defeating a candidate who had traveled to Washington for what Trump promised would be a "wild protest" last January. A survey of "election denying" Republican candidates by the Washington Post found most of the party's 2022 nominees question Joe Biden's victory. One hundred and fifty-three of them were running in safe House or Senate seats, basically guaranteed to join Congress next year.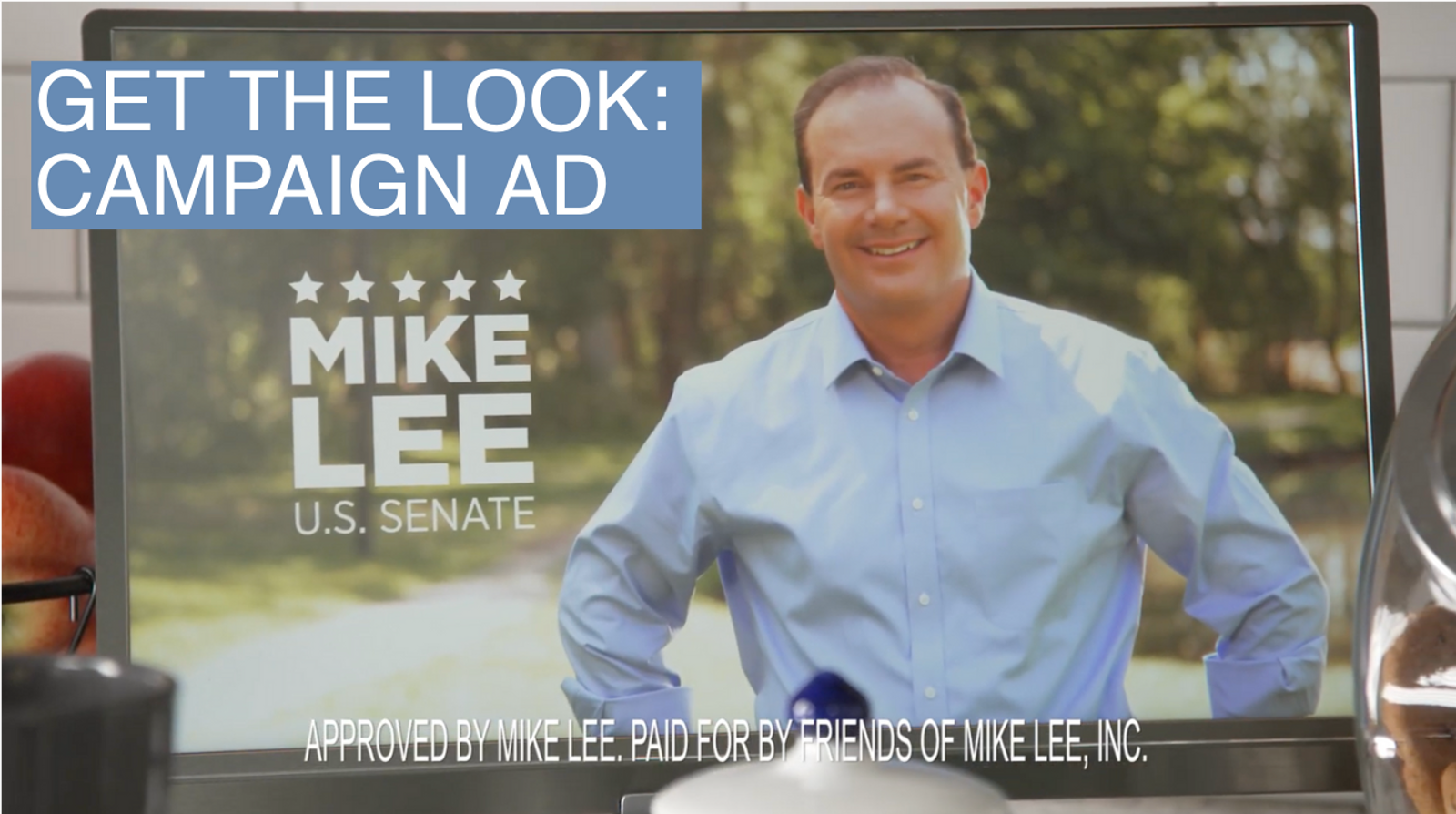 McMullin and his supporters bet that Utah would be different, and that voters would care about Lee's evolution from Never-Trump to MAGA. "We're all in the anti-Trump cabal," said Mike Murphy, a Republican strategist who talked with McMullin before the campaign started, then joined a super PAC – Put Utah First – that's spent more than $3.2 million to help him. Its first ad led with McMullin's promise not to caucus with either party, which Republicans found both ridiculous and worth refuting, on the air.
"We think it's critical Mike Lee win this race and win it handily," said David McIntosh, the president of the Club for Growth, whose super PAC has spent more than $3.8 million on ads hitting McMullin. "We're spending because other Super PACs funded by Lincoln Project donors and other Democrats are spending against Lee, and we need to bring Utah voters the truth about Mike Lee and Evan McMullin."
National Democrats have ignored Utah, but the Club's ads warn that McMullin could threaten a GOP takeover of the Senate while Lee accuses McMullin of "feeding the Democratic industrial complex," by routing donations through the liberal funding portal ActBlue. But McMullin has positioned himself as an inflation-hating conservative who happens not to have flip-flopped on Trump – less like a Democrat, more like the state's junior senator, Mitt Romney.
"The closing argument of Mike Lee is, 'Gosh, if you don't like Democrats, you gotta just go with me. Sorry about that,'" said Kinzinger after the forum in Salt Lake City. "I think if you don't like the status quo, this is your opportunity."
Romney has conspicuously not endorsed Lee, a fact that frustrates Republicans and thrills the challenger. Shortly before the debate, Fox News host Tucker Carlson surprised Utah Republicans with a segment mocking McMullin and an interview with Lee, in which the senator beseeched both Romney and his family to support him.
"Please, get on board," Lee told Romney through the Fox News camera. "It's not too late."
Romney said nothing. McMullin, who told Semafor that Romney was a "friend" but that he had not talked to him this year, said that the silence "reflects Sen. Lee's lack of ability to work with his colleagues, even his colleague from Utah."
It was all deeply irritating to Utah Republicans. But they saw Lee as the clear favorite, and even saw some upsides in the Democrats' decision to back a candidate who angered the GOP base, but didn't excite theirs.
According to Jorgensen, Republicans could pick up House and Senate seats if Democratic turnout flagged, because they had no candidate at the top of their ballots. On a bad night, Democrats could even lose some local races in Salt Lake County. There, the GOP's nominee for county clerk has even criticized Lee for not being "willing to speak about how Democrats cheated and stole the election" in 2020.
"He's better than Romney," Maragani wrote of Lee, in posts obtained by reporter Bryan Schott. "But that's a low bar."

David's view
Democrats and other Trump foes know that the stop-the-steal wing of the GOP won the argument inside the party. They know it's weakened Republicans in some races, but not enough to alter the trajectory of the midterms. But most really do agree with Nancy Pelosi – they'd prefer a GOP that wins more frequently and rejects Trump to one that wins less frequently and implements his agenda when it does.

Room for Disagreement
Conservatives point to Democratic ads that helped election-denying candidates win primaries against relatively more mainstream Republicans in order to draw better matchups, arguing it's evidence of hypocrisy on voting and democracy issues. The DCCC's involvement in Rep. Pete Meijer's, R-Mich. race—he lost a primary to a conservative who questioned the election results after voting to impeach Trump—is often cited as exhibit 1A.