The News
Former Donald Trump advisor Steve Bannon was sentenced to four months behind bars Friday for failing to testify before the House committee investigating the Jan. 6, 2021 attack on the U.S. Capitol.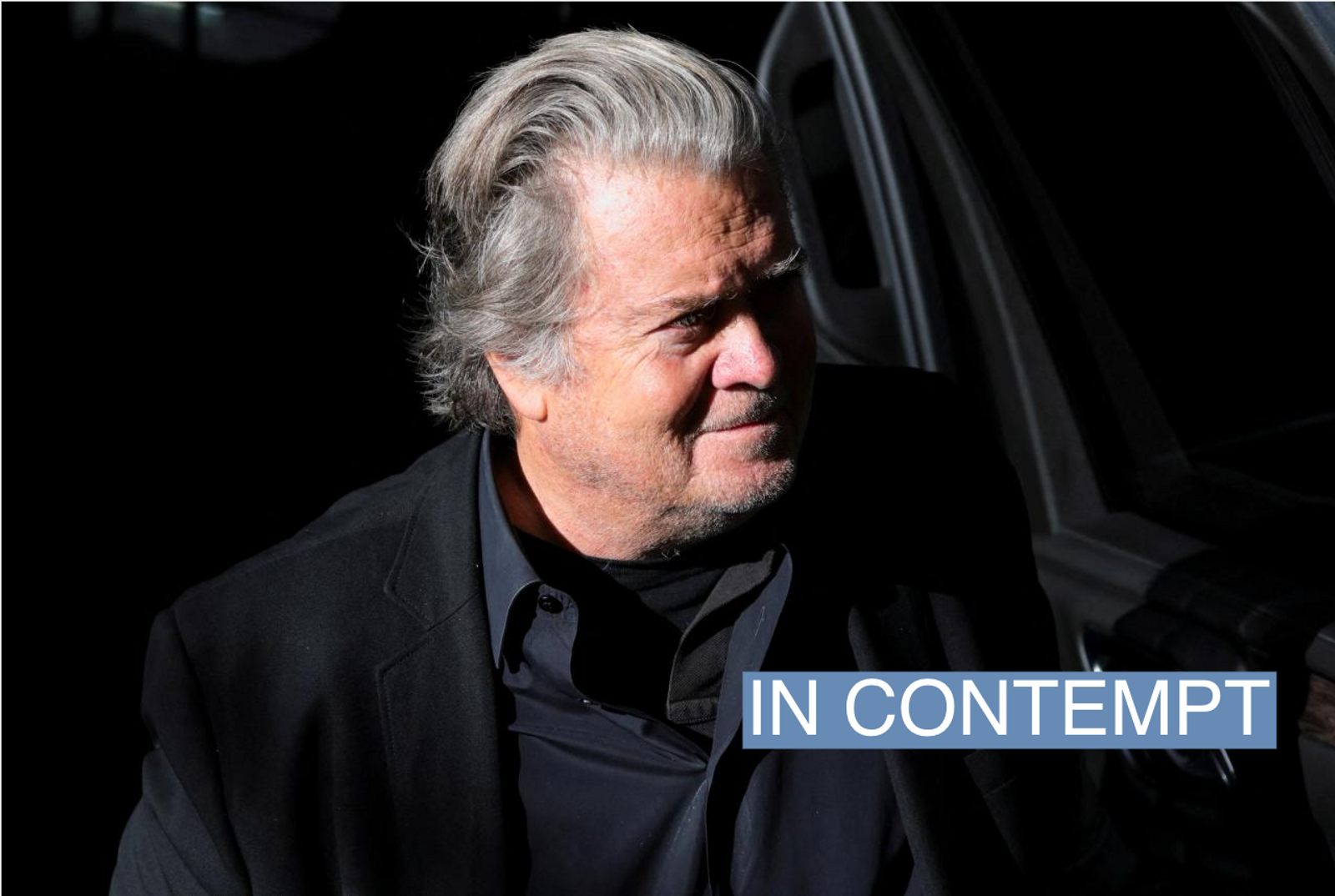 Know More
U.S. District Judge Carl Nichols also imposed a $6,500 fine, according to CBS News.
A jury found Bannon, 68, guilty in July of two counts of contempt of Congress for not complying with legally binding subpoenas to appear before the special committee and turn over documents.
During the sentencing hearing, Nichols said Bannon showed no remorse for his actions, while Bannon's attorney said the Jan. 6 committee had a political agenda and Bannon shouldn't have to apologize.
Prosecutors had asked a judge to give Bannon a six-month jail sentence and impose the maximum fine of $200,000. Bannon's attorneys had asked for probation.
Bannon is expected to appeal the conviction and sentence.
A contempt of Congress charge, let alone a conviction and jail sentence, is rare. While Congress can make criminal referrals for contempt — and they've done so several times over the past few years — the Department of Justice has the final say on whether to pursue charges.
The last trial on a contempt charge was in 1984, in the case of Rita Lavelle, an Environmental Protection Agency official who refused to answer questions about an alleged misuse of funds. She was acquitted of the contempt charge, but convicted of lying to Congress.
Bannon, who co-founded the far-right site Breitbart News and served as chief strategist to Trump during his first seven months in office, had previously been indicted on federal fraud and money laundering charges. Prosecutors alleged he engaged in a scheme to divert donations meant to go toward building the U.S.-Mexico border wall.
Trump pardoned Bannon on his last day in office, allowing him to avoid a federal trial, but last month he was hit with similar charges in New York state court.
Another former Trump advisor, Peter Navarro, has also been charged with contempt of Congress for not cooperating with the Jan. 6 panel.
The House sent criminal contempt referrals for Dan Scavino and Mark Meadows, two other Trump officials who didn't testify to the committee, but they have not been charged by the DOJ.

More Semafor