The News
Liz Truss resigned as Britain's prime minister on Thursday, after a tumultuous six weeks in office. She will remain in the post until her successor is found.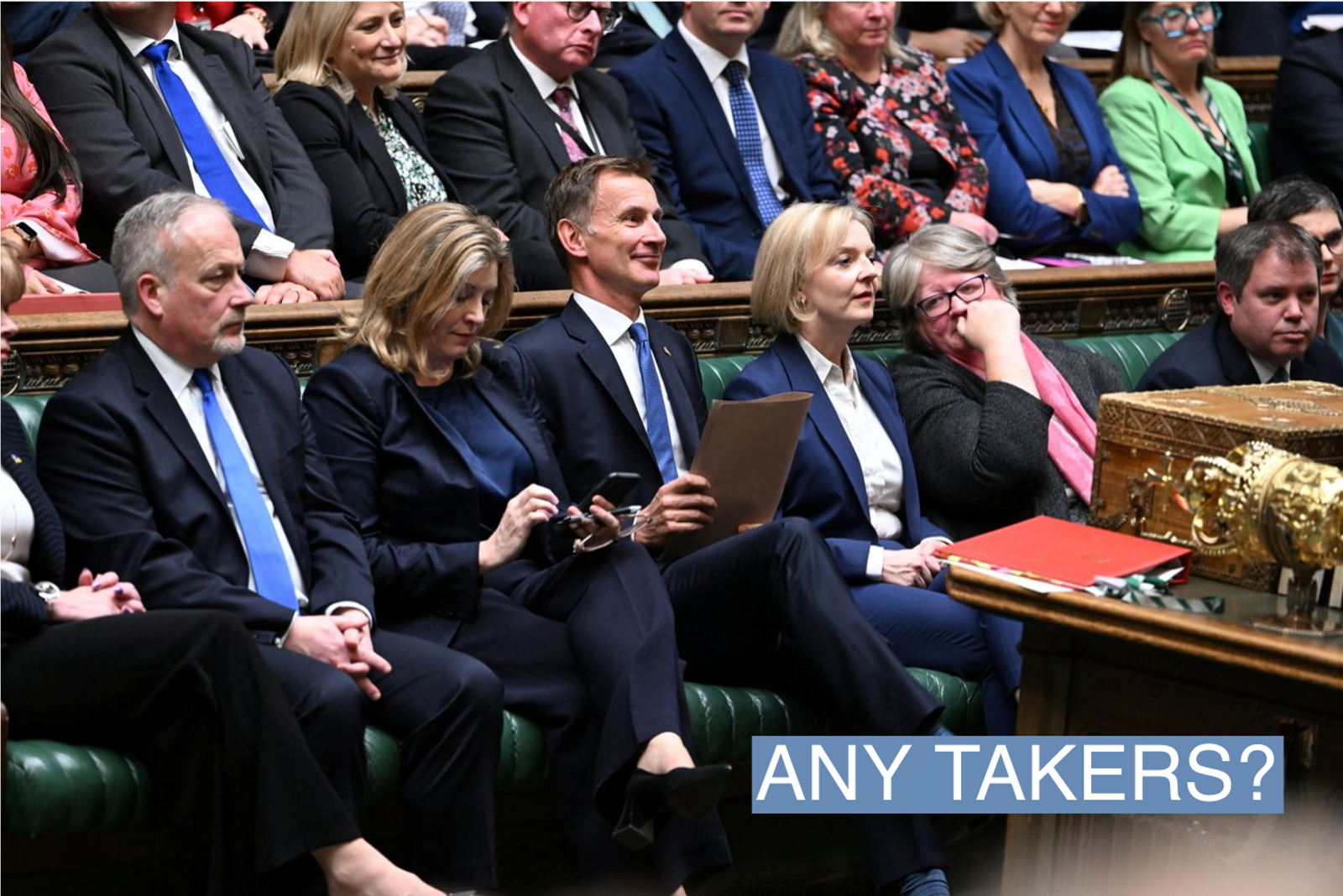 The Conservative Party announced a threshold of at least 100 nominations from lawmakers, limiting the race to three hopefuls, according to AFP. Nominations will close on Monday, and will be followed by a vote from Tory MPs. Party members will then decide a winner by Oct. 28.
Who will succeed Truss? Here are the likely candidates.

Know More
Jeremy Hunt
Upon taking on his role as the country's new finance minister, Jeremy Hunt announced a near total stop to all of Truss's planned tax cuts in a bid to steady the financial markets and stabilize the British government.
He was greeted with "a chorus of respectful grunts" in the House of Commons this week, according to The Economist, as he proclaimed: "We are a country that funds our promises and pays our debts."
Regarded by some as Britain's most powerful man, Hunt may seem a strong and likely candidate for prime minister. But this week, he ruled out any chance of succeeding Truss, telling Sky News that it was not an option for his family. "I rule it out, Mrs. Hunt rules it out, three Hunt children rule it out," he said.
Rishi Sunak
Rishi Sunak, who lost to Truss in the Conservative leadership election this summer, is currently leading the polls on Sky's betting and gambling arm, Sky Bet.
The 42-year-old former finance minister is considered a safe and trustworthy choice among MPs, who credit him for his steady handling of the country's spending during the height of the COVID-19 pandemic. Many believe that he is also well-suited to see the country through its current energy and cost-of-living crisis.
But having played a key part in ousting Truss's predecessor Boris Johnson, some question his ability to bridge the divide in the Conservative party.
Penny Mordaunt
Penny Mordaunt, the current leader of the House of Commons, was also a top contender to replace Johnson this summer, placing third behind Truss and Sunak.
She has risen to prominence since Truss took office, demonstrating her strong leadership qualities during the prime minister's moments of weakness. On Monday, she spoke on Truss's behalf in parliament, discussing the firing of former finance minister Kwasi Kwarteng.
The 49-year-old has also distanced herself from Truss's controversial economic policies, and has criticized the prime minister's stance on welfare benefits.
Ben Wallace
Wallace, the country's defense secretary and a favorite of Conservative MPs, has not expressed an interest in running for the top job in the past, including when Johnson stepped down.
As a former soldier, he is an avid supporter of Ukraine amid Russia's invasion of the country and has travelled to Kyiv to meet his counterpart. Wallace also supported Truss in her bid to be prime minister when she vowed to increase military spending in the U.K.
Boris Johnson
Multiple reports have suggested Johnson will run to be prime minister again, despite having been forced to resign amid a bevy of scandals.
After stepping down last month, Johnson himself hinted at a future return, citing the story of Cincinnatus — a Roman politician who went into retirement before returning to lead the Romans to victory against the Aequians.