The News
Russian President Vladimir Putin has declared he will impose martial law in four regions of Ukraine illegally annexed by Russia.
Speaking to the Russian Security Council Wednesday, Putin said the regions of Donetsk, Luhansk, Kherson, and Zaporizhzhia would now be under military rule. Earlier Wednesday, Russia began evacuating Kherson and resettling Ukrainian civilians.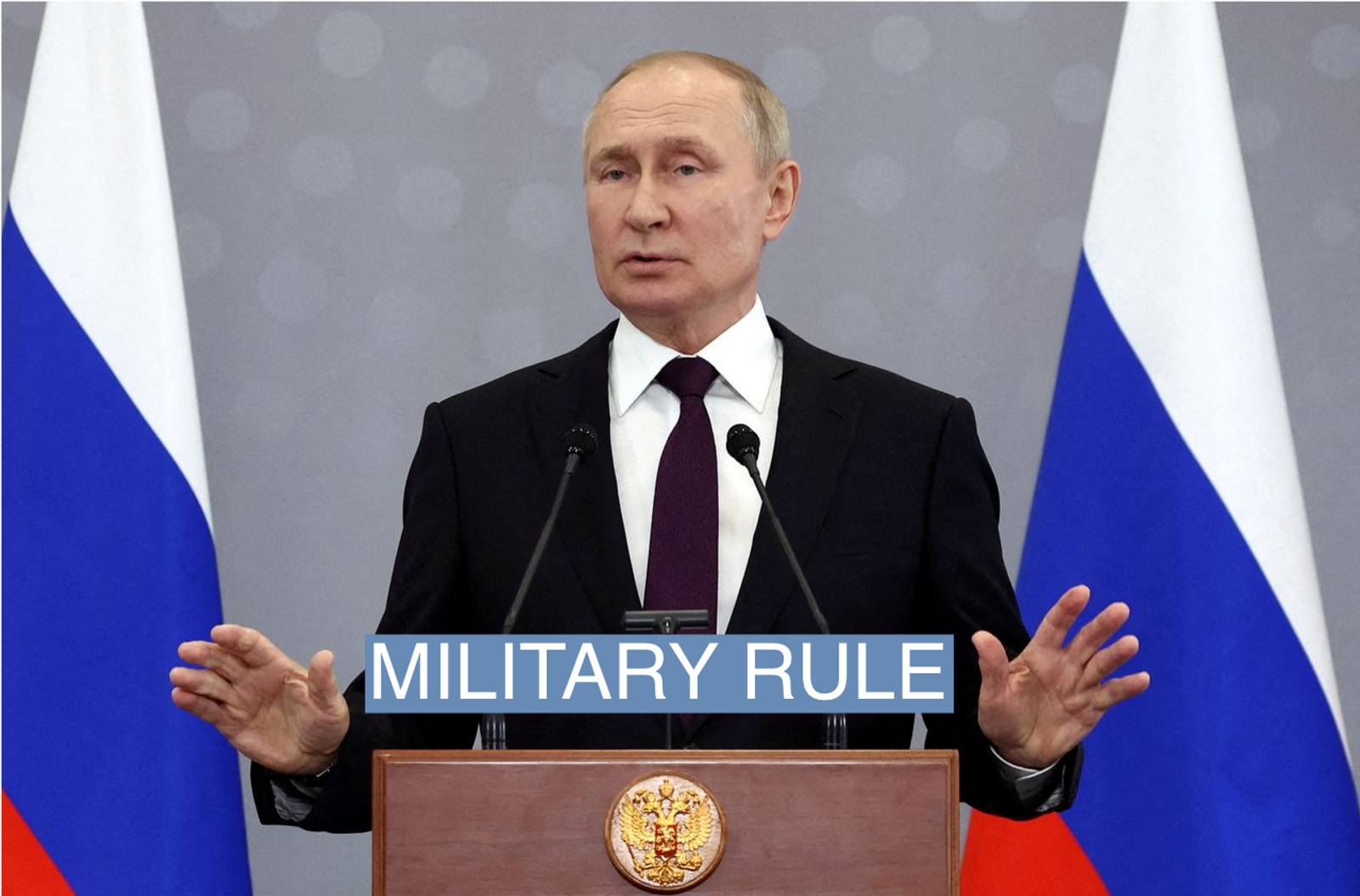 Know More
The four regions targeted were illegally annexed by Russia last month following what it described as referendum votes. Ukraine and its allies have said that the votes were a sham, and vowed not to recognize the results.
He did not elaborate on what martial law would look like in Ukraine, nor what additional powers Russian regional leaders would inherit under the new plan. Martial law might result in restrictions on travel and gatherings, the tightening of censorship in the affected areas, and sweeping authority being awarded to law enforcement, the Associated Press reports.
State-run media agency Tass reports Putin's decree is being sent to the Federation Council for approval. Putin's order is set to take effect Thursday.
On Wednesday, Russia declared that the four annexed regions would fall under the protection of the country's nuclear arsenal. Kremlin spokesman Dmitry Peskov told reporters the territories "are inalienable parts of the Russian Federation and they are all protected. Their security is provided for at the same level as the rest of Russia's territory."