Amazon drought kills dolphins and threatens Brazil's Indigenous communities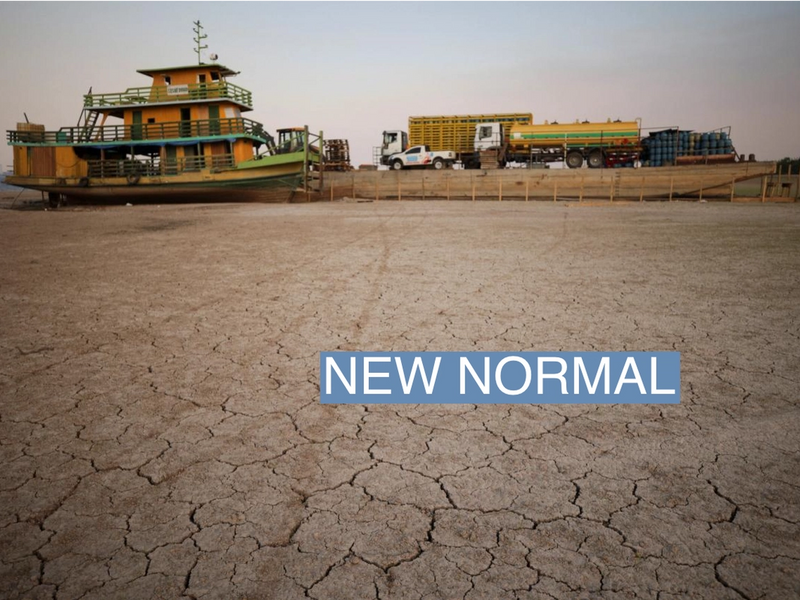 A weeks-long drought in the Amazon is drying up lakes and rivers and upending Brazil's exports.
Brazil's Indigenous communities are urging the government to declare a state of emergency over the drought. Some villages have been left without clean drinking water, food, or medicine because crucial waterways have dried up, cutting off access. "Indigenous people have to walk long distances in the rainforest to find potable water, and the poor quality of water is making people ill," Mariazinha Bare, an Indigenous advocate, told Reuters. At least 250,000 people have been impacted by the drought, and that number is expected to double by the end of the year.
The hot conditions have killed at least 125 of the Amazon's pink river dolphins. Brazil's Lake Tefé reached record-high temperatures last week, leading one expert to liken it to "soup." The hot water temperatures disorient dolphins, leading them to swim in circles and die due to a lack of oxygen. El Niño conditions are partly to blame for the excessive heat in the lake — meaning the temperatures could persist for weeks, and some experts fear that even more of the animals could die.
Brazil has a cyclical climate, and droughts are common. With climate change, however, that changeability is becoming more extreme. "This has very serious consequences not only for the environment, but also for people and the economy," Ane Alencar, science director for the Amazon Environmental Research Institute, told the Associated Press. Alencar believes there is a high chance that the severe oscillation recorded now is the region's "new normal."