Biden and Xi plan to meet in San Francisco next month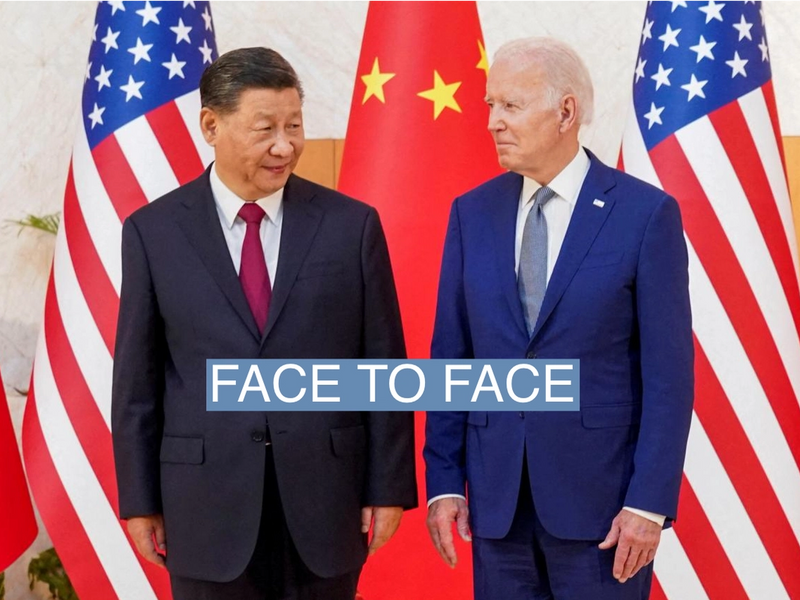 A meeting between U.S. President Joe Biden and Chinese leader Xi Jinping is in the works, with multiple reports suggesting that the in-person engagement could take place at the Asia-Pacific Economic Cooperation (APEC) summit in San Francisco next month.
Administration officials said plans for the two leaders to meet were "pretty firm" and that the White House was at the start of its planning process, the Washington Post first reported.
Biden told reporters Friday that a meeting hasn't been set up, "but it is a possibility."
The plans will likely be confirmed after China's Foreign Minister Wang Yi visits Washington, D.C. in the coming weeks.
The National Security Council declined to confirm the news to Semafor.
One-on-one meetings between world leaders on the sidelines of events like APEC are routine, but China's noncommittal stance towards the Biden-Xi meeting highlight just how precarious the attempts to ease tensions between the two countries are, Bloomberg reports. Beijing has tried to bargain with the U.S. in order to create what China's foreign minister said were "more favorable conditions for a smooth APEC meeting." This includes asking Washington to invite Hong Kong Chief Executive John Lee to the San Francisco summit next month, despite the fact that Lee has been sanctioned by the U.S. over the crackdown on civil liberties in the region.
But in recent weeks, Beijing has shown efforts to extend an olive branch to the U.S. This is likely an attempt by Xi to demonstrate that key bilateral relations are under control, the Wall Street Journal reports, amid the country's deepening economic crisis. While Wang Yi skipped the UNGA meeting in New York, he held a surprise two-day discussion with U.S. National Security Adviser Jake Sullivan in Malta, to perhaps lay the groundwork for higher level talks. Xi himself struck a positive note in a recent letter to two U.S. Flying Tigers veterans who fought for China during the Second World War, writing: "China and the United States, as two major countries, bear more important responsibilities for world peace, stability, and development."