Putin says Russia is aiming to 'build a new world'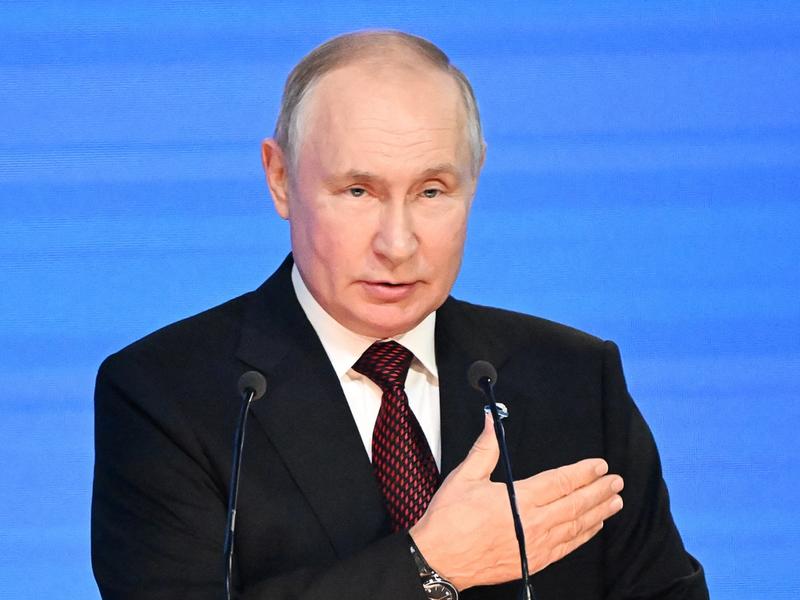 Moscow is aiming to create a "new world" where Western-led "hegemony" would be rejected, Russian President Vladimir Putin said Thursday, as he continued to paint the invasion of Ukraine as a larger conflict with the West.
"We are, in fact, faced with the task of building a new world," Putin said in what the Moscow Times described as a "grievance-filled speech" at a political forum in Sochi. He said Russia was not seeking a territorial victory in Ukraine, but that the war was being fought over "the principles on which the new world order will be based."
Putin, along with China's Xi Jinping, has previously pledged to shape a new world order.

Before his meeting with Xi in March this year, Putin declared in a China's People Daily column that the two countries had reached an "unprecedented level of trust" amid isolation from the West. He said that a new era was due given Russia and China's close ties and "centuries-old tradition of good neighborliness and cooperation." The Russian leader also pointed to the West's "vanishing dominance" and the U.S's "fierce and aggressive" influence.
Putin and Xi often refer to each other as "dear friends" who share similar frustrations about Western interference in regional matters. In a joint statement during their Moscow meeting earlier this year, Xi and Putin accused the West of undermining global stability and criticized NATO for extending its reach to Asia Pacific. Though Xi has proposed a peace plan for Ukraine which the West has rejected, both Moscow and Beijing have not outrightly formed a "military-political alliance".
Analysts noted that Xi was much more restrained than Putin when it came to flaunting their ties. "Xi subtly let it be known that China is the dominant partner," Thomas Graham wrote for the Council of Foreign Relations, hinting that the Chinese leader would be at the helm of Putin's "new world" order. Graham also noted that in trade with the Global South, Putin had "little choice" but to accept Xi's proposal that Russia would use the yuan and not the ruble to diminish the role of the U.S. dollar.