Chevron will ramp up oil output in Venezuela as it seeks to recoup $3 billion in unpaid debt from Caracas. In exchange for easing sanctions on Venezuela's beleaguered oil industry, the U.S. is seeking a commitment from Caracas for free and fair presidential elections next year. Venezuelan President Nicolás Maduro, keen to revive his country's devastated economy ahead of the vote, has also courted China. During a state visit to Beijing last month, Maduro said Venezuela and China would build a partnership "where energy and oil are at the axis."
Chevron's investment in Venezuela is part of a recent surge of interest in Latin America's oil and gas sector. Saudi Aramco, for example, announced this month that it would acquire Chilean fuel distributor Esmax. The move marks the first investment by Aramco in the region, and is part of a wider push to expand its refining and chemicals operations worldwide• 1 .
Western oil majors have also ramped up their presence in the region in recent months. ExxonMobil has committed billions of dollars• 2 in investment to tap into the estimated 11 billion barrels of oil off Guyana's coast, and TotalEnergies is leading oil and gas exploration in neighboring Suriname• 3 . Initial appraisals suggest Suriname holds 6.5 billion barrels of oil. Finally, Equinor last week requested approval for a $9 billion natural gas project off Brazil's coast• 4 .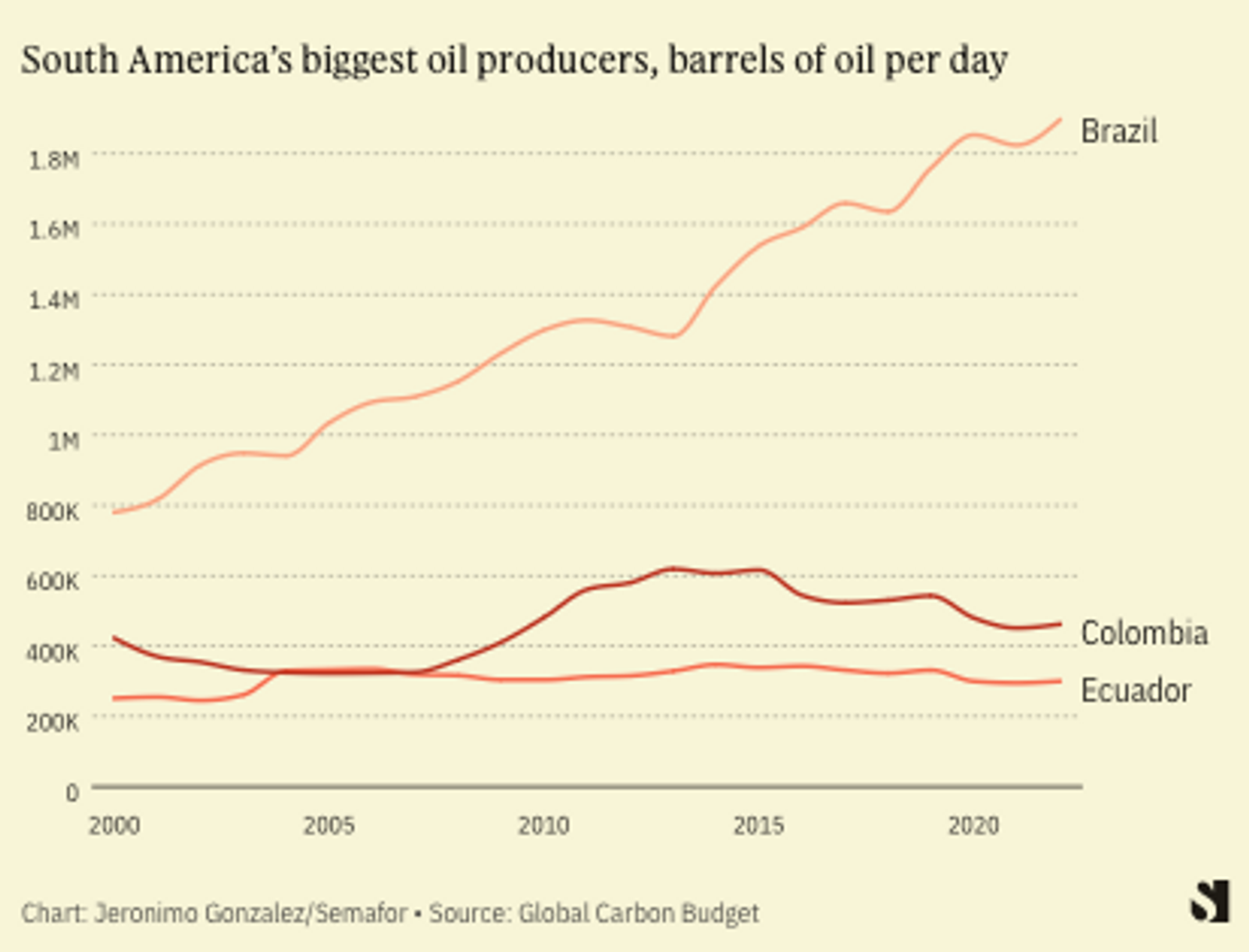 Despite having enormous renewable energy potential, Latin American countries have maintained their focus on exploiting their fossil-fuel deposits. Brazil is likely to approve a Petrobras oil exploration project• 5 near the mouth of the Amazon, while Mexico has committed tens of billions of dollars to an oil refinery that has ballooned in cost multiple times• 6 . Bucking the trend, Ecuadorian activists celebrated the cancellation of an oil project in the Yasuni National Park this year. But if Latin America's economies continue to struggle, "sooner or later that oil is going to be exploited• 7 ," the head of an Amazon non-profit said.