China puts head of property giant Evergrande under police surveillance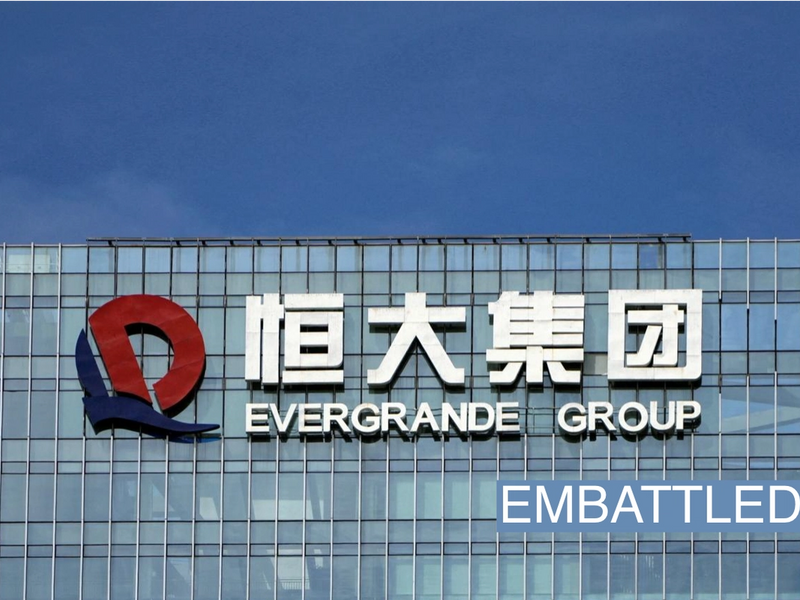 China has placed Hui Ka Yan, chairman of the struggling property development firm Evergrande, under police surveillance, Bloomberg reported on Wednesday.
Hui is not under arrest, but is being monitored at a designated location — a type of home detention that prevents him from meeting anyone without government approval — since he was taken away by police earlier this month. The billionaire is being held at an undisclosed location, and the move to bring him under police surveillance comes as China grapples with a wide-reaching property value crisis that threatens its economy.
Evergrande risks liquidation and is the world's most-indebted property developer.
Evergrande filed for bankruptcy protection in the U.S. last month. This week, the corporation missed payments on a $546 million bond, and has said it is unable to sell new debt because of an ongoing investigation by authorities in China.• 1 The developer's spiraling debt crisis isn't unique amongst Chinese firms: Across the country, several major developers have defaulted in the past year. Country Garden, meanwhile, reported a $7 billion loss in the first half of the year but has so far dodged the same financial collapse recorded by its peers.• 2
The situation facing China's real estate sector could take a decade to fix, one top economist recently said. Too much housing was constructed in the country, economist Hao Hong told CNBC in a recent interview. At the same time, Chinese urbanization is slowing. The Chinese economy relies on real estate for growth, he explained, but restructuring the economy to focus on other industries would help tilt the scales. "Not having an overbearing Chinese property sector actually is good for the Chinese economy going forward," Hong added.• 3
There are enough vacant homes in China to house nearly three billion people, by some estimates. He Keng, former deputy head of the National Bureau of Statistics, said this past weekend that there were more vacant homes than there were Chinese citizens. That calculation is reached by comparing the average square footage of a home (about 420 square feet) with the average number of people per household. In some cases, there are entire property developments and buildings which do not have inhabitants, and some neighborhoods may have units under construction which cannot be completed because developers run out of cash.• 4