The U.S. Securities and Exchange Commission, the country's top financial regulator, adopted a new rule to crack down on investment fund "greenwashing." Funds will be required to ensure that 80% of their portfolio match the asset advertised by the fund's name. Since 2021, the SEC has prosecuted funds that bill themselves as investing exclusively in securities that rank highly in environmental, social, and governance measurements but which rather cast a much wider net with their investments. "It is truth in advertising," Gary Gensler, the SEC chair, said.
The move was largely welcomed by activists and environmentalists, including some who had long considered the lax restrictions deceptive or even predatory of retail investors. "These rules will help cut down on greenwashing and misleading marketing so that millions of U.S. investors ensure … their money is being invested in line with their interests and their values," a strategist at the Sierra Club, an environmental advocacy organization, said. "The SEC's action today is a vital step," the Environmental Defense Fund wrote.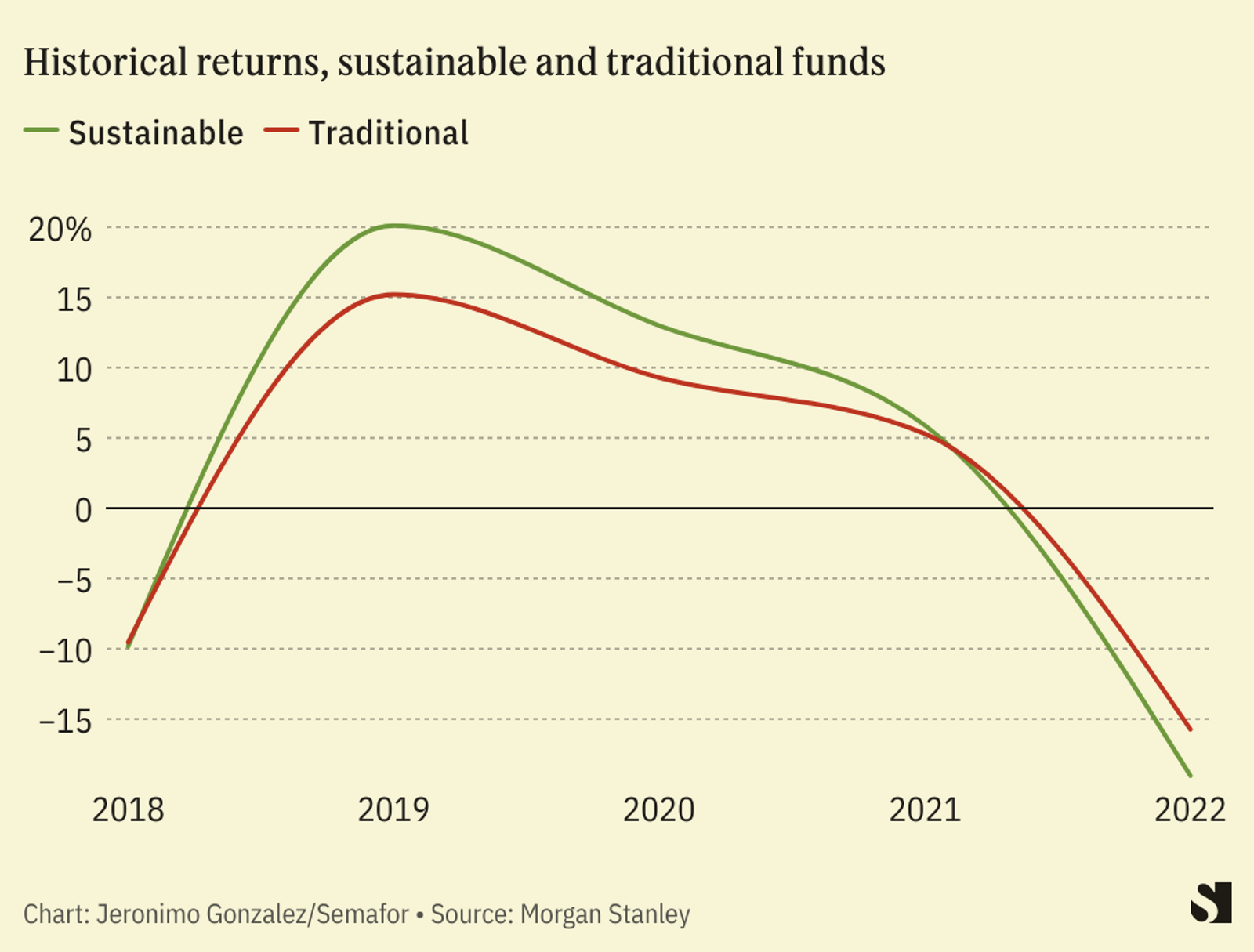 Despite a market downturn in 2022 — during which traditional funds suffered billions of dollars in outflows — investors continued to flock to ESG funds, pushing their assets under management to a record $2.8 trillion last year. Demand has been driven largely by Europe• 1 , which accounted for 89% of sustainable funds' assets. After years of out-performing traditional funds, however, sustainable funds' returns fell below those of traditional ones last year, according to Morgan Stanley research.
The EU is also cracking down on greenwashing. From 2026, products that can't back up the accuracy of products marketed as being "climate neutral," "eco," or other sweeping environmental claims will be banned. The new rule, which climate NGOs have long agitated for, will make the EU the toughest region in the world in terms of green claims made to the public, the Financial Times reported. "Carbon neutral claims are greenwashing • 2 ," the head of a European consumer association said. "The truth is that these claims are scientifically incorrect and should never be used."