The News
The leaders of eight Amazonian nations failed to reach an agreement on deforestation after a two-day summit. Brazil's President Luiz Inácio Lula da Silva had hoped they would join his pledge to end deforestation by 2030, but Bolivia asked for the commitment to be struck off the final statement and Venezuela was likely to do the same, officials said.
The two-day summit concluded with a watered-down agreement — called the Belém Declaration — that provides a legal framework to combat illegal mining and logging, and creates an Amazon-specific climate panel.
We've gathered key reporting and analysis on what this means for the future of the Amazon.

Insights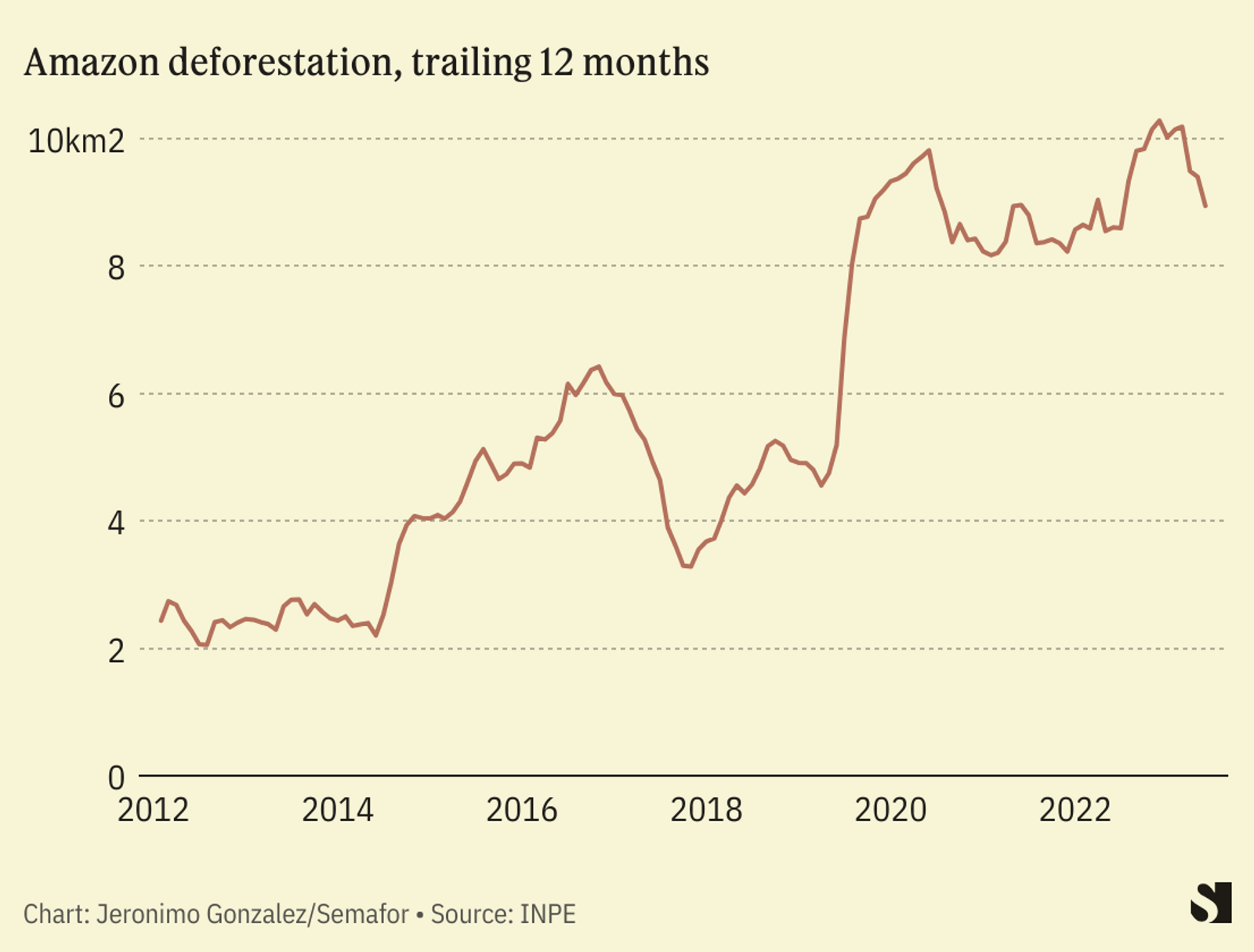 The leaders were also unable to find common ground on pledges to end oil exploration, especially related to a contentious drilling project at the mouth of the Amazon river. The project is backed by Lula, while Colombia's President Gustavo Petro sought assurances that other countries would match his pledge to ban oil exploration. "The Amazon leaders are not ready yet to lead the world's climate politics," the head of an environment think tank told the Financial Times.
There were a few bright spots in the agreement, including plans to coordinate air space surveillance to combat illegal mining and logging which have, so far, been allowed to "rage freely," said Haug Larsen of the Rainforest Foundation Norway. This would be "a giant leap in the right direction," he said, if executed efficiently. — BBC
Experts fear that continued deforestation of the Amazon — which has shrunk by 17% in the last 50 years — could push it past a tipping point where swathes of the rainforest turn into a savannah. The rainforest would then become a net emitter, rather than absorber, of greenhouse gases. "We are on the eve of this tipping point," said Luciana Vanni Gatti, a researcher in Brazil's National Institute for Space Research. — The New York Times
Brazil faces a conundrum when it comes to protecting the Amazon: It may have to cut down swathes of the rainforest to reach the huge deposits of rare earths and minerals — many of which are essential for the green transition — that lie beneath it. "That this scramble for resources is centered on the Amazon lays bare an uncomfortable truth: Climate policy and environmental protection are not the same thing," Robert Muggah and Mac Margolis wrote in Foreign Policy.