The News
Record-breaking temperatures, wildfires, and drought struck around the world as countries grapple with the effect of global warming.
Vietnam saw an all-time high heat record of 111.6 F (44.2 C) on Sunday as a historic heat wave grips parts of Southeast Asia. In Canada some regions have been placed in a state of emergency due to unseasonable forest fires. And in Spain, farmers fear reduced olive oil production due to a drought — a huge hit to a country that exports around 50% of the world's olive oil.
Here's a look at the impact of rising temperatures in three charts.
Know More
The Vietnamese heat record broke one set the previous day, and is well above the seasonal mean for May: According to the World Bank, temperatures are usually settled around 25 C in Vietnam in May. The mean temperature has been rising across Vietnam over the past decade. Neighboring Laos also recorded an all-time high temperature of 110.3 F (43.5 C) over the weekend.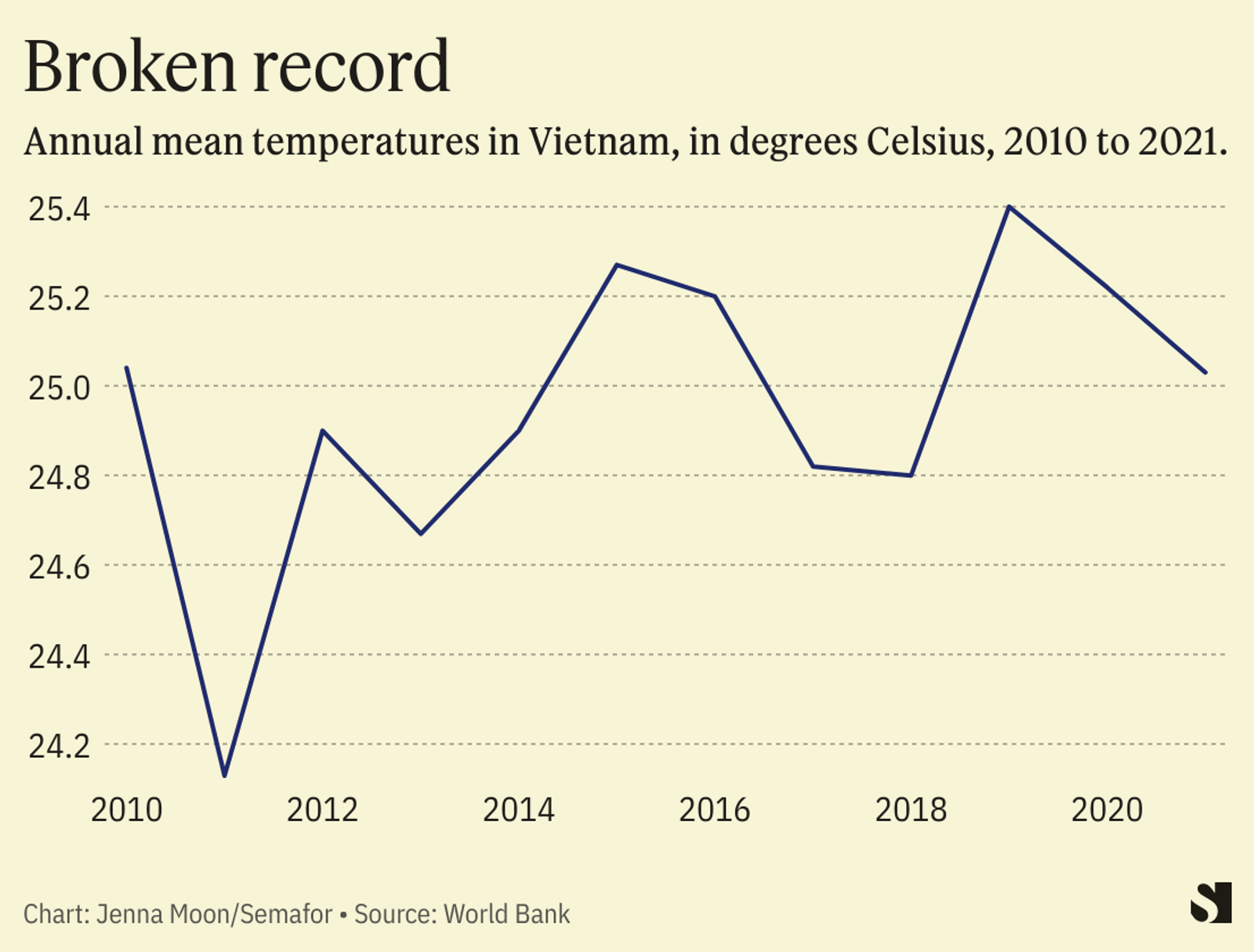 The Canadian province of Alberta is grappling with unseasonable wildfires, which Premier Danielle Smith has called "unprecedented," following a drier-than-usual spring. The province declared a state of emergency over the weekend, and tens of thousands of people have been evacuated from their homes. In 2021, Canada recorded just shy of 6,600 wildfires, up significantly from the roughly 4,000 recorded a year prior.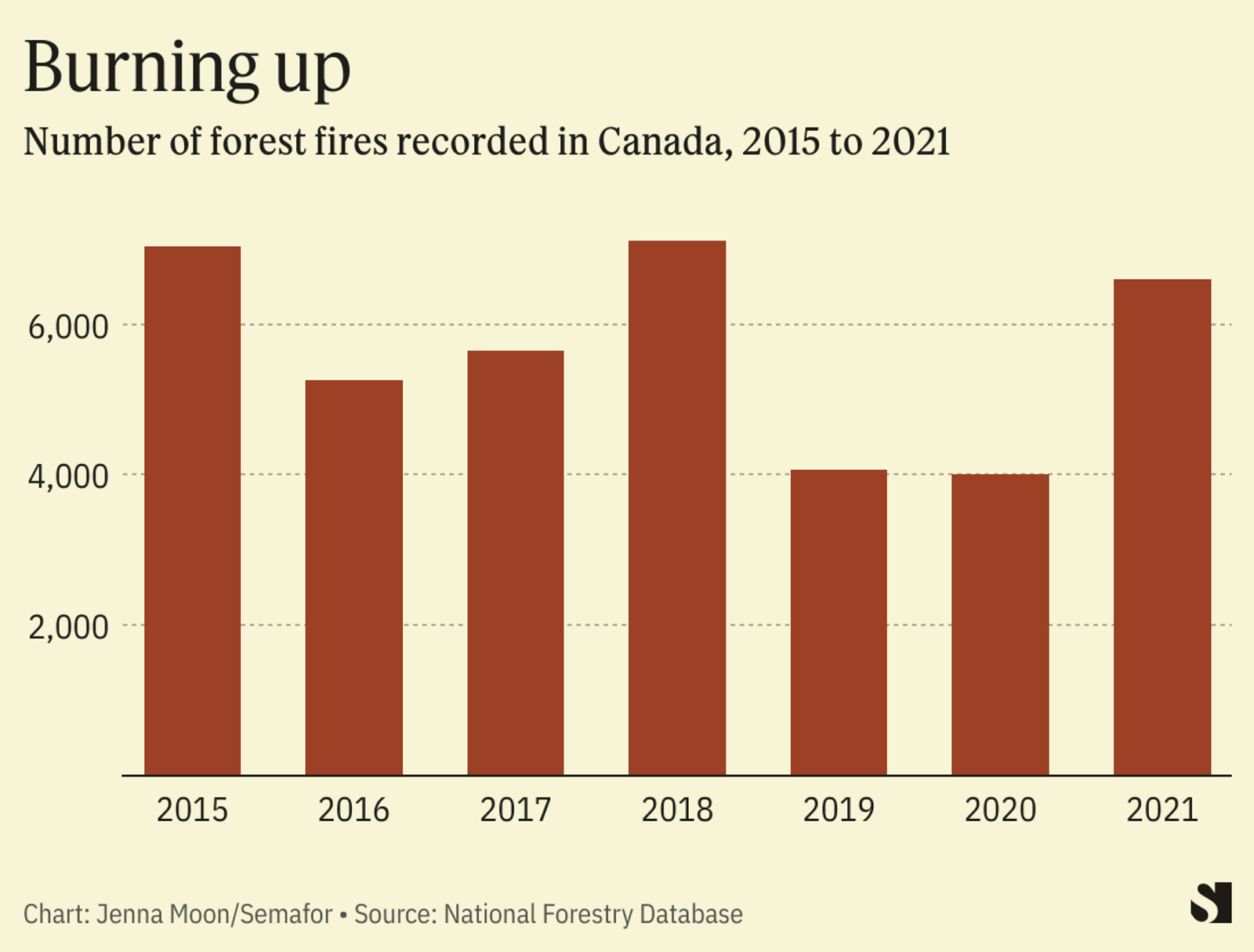 Ongoing drought in Spain, meanwhile, is threatening the world's largest olive oil producer with reduced crop yields. The country has seen very little rain so far this year, meaning olive trees aren't blooming and fruit can't be harvested. Dry conditions have severely impacted oil output: Spain produced just 660,000 tons of oil in the 2021 to 2022 production year, a 55% drop from the previous year.