The News
China's air has gotten cleaner over the past decade, according to recent data from NASA.
The country, which has historically suffered from dense air pollution, has steadily improved its air quality, Nature reports. Levels of PM2.5 — particulate with a diameter of 2.5 micrometers or less — have been falling in the nation, but remain above the World Health Organization's recommended limit.
Here's a look at changing air quality in China, in three charts.
Know More
While China has cleaner skies overall than it did a decade ago, the country is still experiencing air pollution levels far above the WHO's recommended air quality guidelines. As of 2017, the country experienced a mean annual PM2.5 exposure of 52.6 micrograms per cubic meter, 10 times higher than the WHO's 5 microgram guide.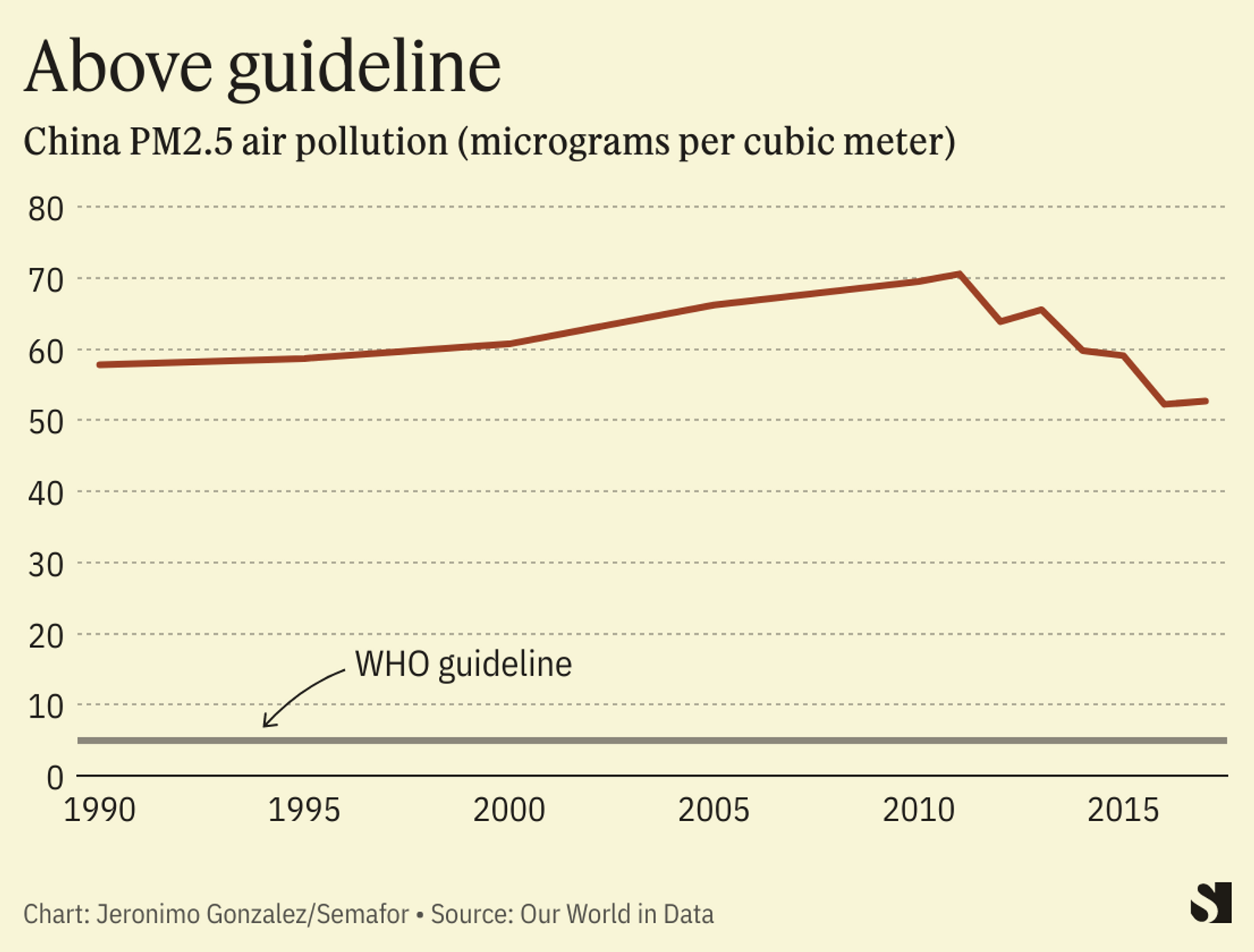 While that number is high, it has dropped steadily since about 2013, when the Chinese government declared a "war on pollution." Between 2013 and 2017, air quality improved 35%, due in part to air quality measures which incentivized farmers to stop burning agricultural waste, the relocation of factories, and better regulations on polluters.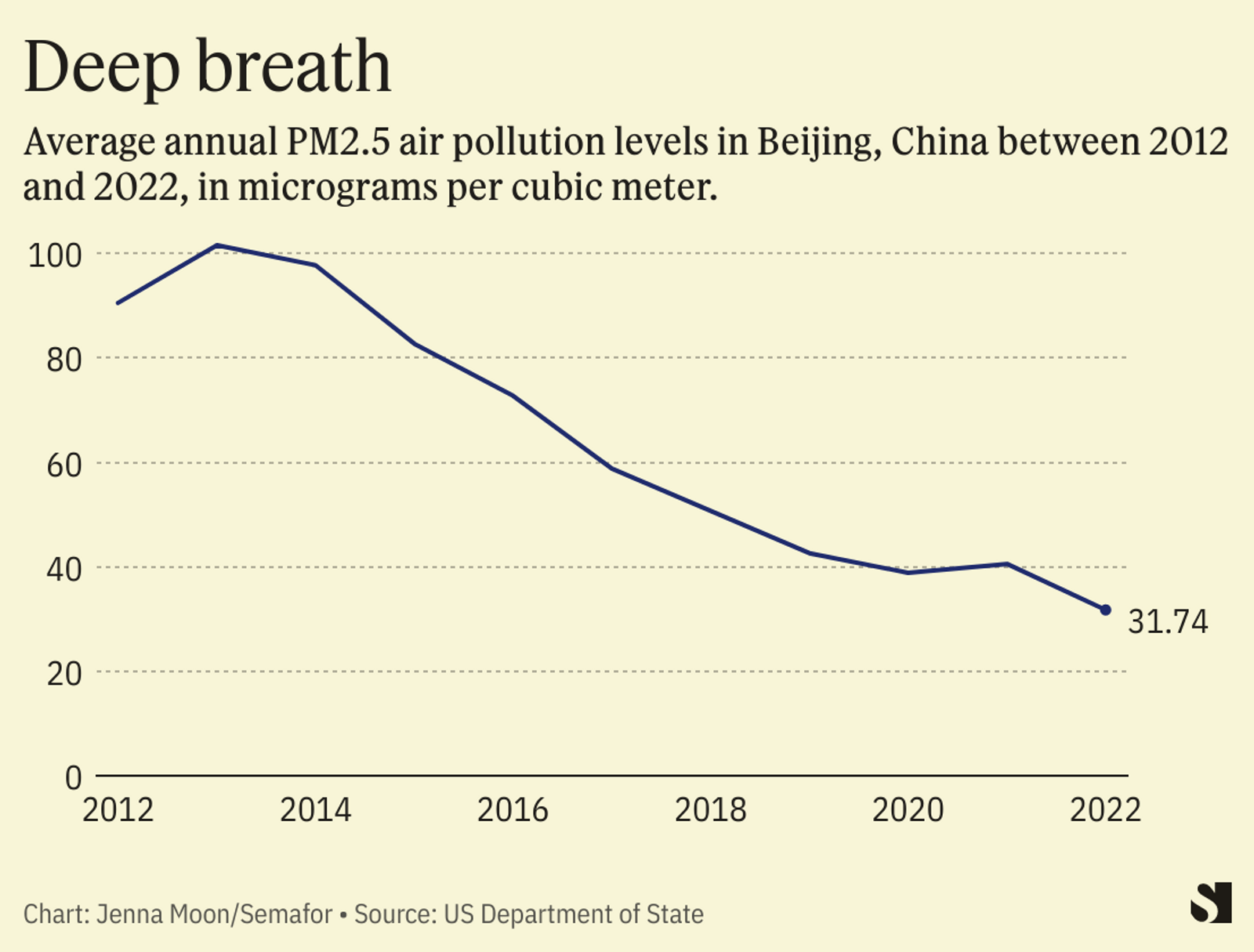 In 2019, air pollution followed only high blood pressure and smoking as a leading cause of death worldwide, according to data collected by Our World in Data. Air quality is also a major risk factor for other causes of death, like asthma, heart disease, or strokes.
In 2019, the death rate from overall air pollution was 106 per 100,000. Deaths blamed on particulate matter have stayed fairly stagnant, at 81 per 100,000 in 2019, a slight increase from the 77 per 100,000 recorded nearly 30 years earlier.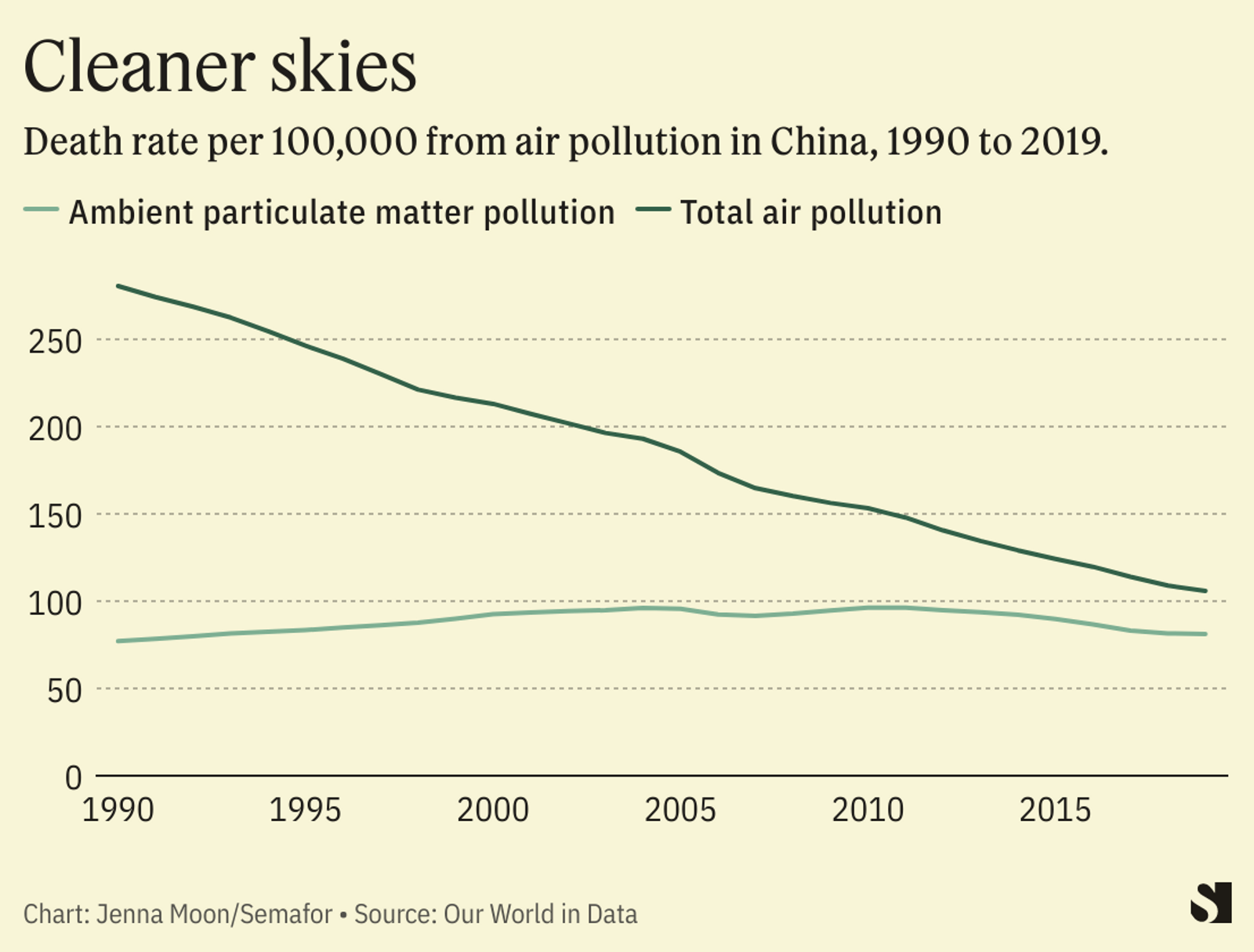 The View From Thailand
Northern Thailand has recorded increasing levels of air pollution in recent months, particularly in Chiang Mai. In March, the city topped IQAir's list of polluted cities for several weeks, impacting Thailand's famous tourism sector.
Speaking to Reuters, a tourist to the city in April recounted cleaning her face at the end of the day and wiping away a layer of dirt. "You can feel (the dust) in your face," Fernanda Gonzalez said.
As of Tuesday, IQAir rated Chiang Mai's air pollution as 4.5 times higher than WHO guidelines.